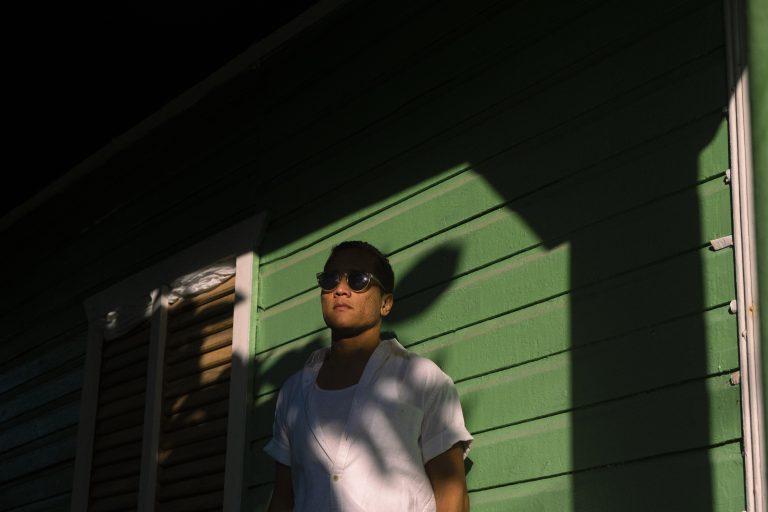 New music: 'En El Naranjo' Yasser Tejeda (feat. Vincente García)
04 May, 2023
It's not hard to think of all the music we lost (think canceled concerts) when someone brings up the Covid-19 pandemic. But it wasn't all bad. With songwriters spending all that time at home, creativity was bound to strike, resulting in a wave of new music. Yasser Tejeda's forthcoming album, La Madrugá—due out on May 19, is one such product of the quarantine.
The record (yes, you can preorder it on vinyl) is a transcendental Afro-Caribbean offering that hopes to honor the ancestors and allies who have challenged the times by immersing themselves in the study, preservation, and exaltation of their African roots.
Tejeda's inspiration for the concept of the album was awakened while listening to traditional chants, genres, and styles that were either developed or adopted as traditions from the Dominican Republic's African ancestry. It's something he always talks about in his performances, how inspiration continues to strike him every time he visits his island of birth. And folks have taken notice. According to a press release, Juan Luis Guerra, the most influential Dominican artist in the world, has praised Tejeda's mission calling it the "marvelous example of what's happening with Dominican music."
To support this message of unity on the album, Tejeda is joined by veteran artists like singer-songwriter Vicente García, Puerto Rican crooner Bebo Dumont, and Dominican jazz saxophonist Sandy Gabriel, while also complementing one of his most cherished compositions with poet and activist Yaissa Jimenez.
In fact, it was his old friend Vicente Garcia who helped him complete his latest single, "En El Naranjo."
During the pandemic, Tejeda threw himself into studying songwriting. One day, while listening to an old recording of a Dominican rhythm called Los Congos del Espíritu Santo de Villa Mella, he grabbed his guitar and jammed along with the percussion.
"I created a harmony and wrote this song's arrangement and melody. The only thing missing was the actual lyrics," he said. "I needed help; I was stuck. I thought, 'Let me see if Vicente will help me.' So I sent him the recording, and he got back to me quickly with the opening lyrics and chorus.
"He texted me, asking, 'Loco, do you like it?' I said, 'I love that shit!' And he replied, "Estamos vivos (we're alive)!"
So, what's "En El Naranjo" about?
"It's basically a traditional Caribbean love story," Tejeda told us. "It's about a guy who has his little wooden house in the countryside. He has his conúco (a small garden in which to practice traditional agriculture mainly based on local cultivars) and his harvest and is inviting his woman to move in with him. He hopes to someday raise a family with her; it's why he tells her, 'Y dame una niña del color de tu piel (give me a daughter with skin the same color as yours).' It's like a song about how beautiful love is in the countryside."
With the new album, Tejeda said his goal was to implement centennial Dominican traditions like Los Congos del Espíritu Santo de Villa Mella, La Sarandunga de Baní, La Salve de San Cristóbal, etc., unto the experimental fusion of merengue, jazz, and rock. 
Tejeda also fused rhythm styles like Haiti's kompa, Congo's soukous, and Nigeria's afrobeat to express the similarities of our music while traveling throughout the sonic development of Dominican history by connecting West Africa towards the Hispaniola island and finishing in North America. "I wanted to fuse these styles with a bit of Dominican flavor, and went for inspirational, positive, and uplifting lyrics for everyone." 
We love this record and think you will, too. Pre-order the album on vinyl here. Listen to "En El Naranjo" featuring Vicente García below. And, New Yorkers, grab tickets for the album release party in Ridgewood, Queens (neighboring Bushwick, Brooklyn) at TVEye here.

Follow Sounds and Colours: Facebook / Twitter / Instagram / Mixcloud / Soundcloud / Bandcamp

Subscribe to the Sounds and Colours Newsletter for regular updates, news and competitions bringing the best of Latin American culture direct to your Inbox.
Share: