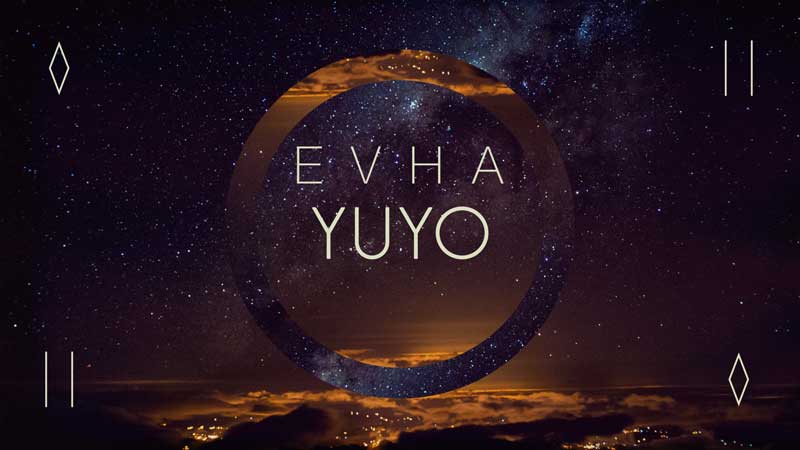 Soaking Musical Knowledge With Roots: An Interview with El Viejo Hombre de los Andes (+ EXCLUSIVE NEW VIDEO)
19 March, 2018
El Viejo Hombre de los Andes is one of the revelatory artists released last year by AYA (ZZK Records' sister label). Their musical proposal is centered on a search for justice regarding the salvation of Ecuadorian folk music. They create ritualistic music that stems from deep within the Andes but is disrupted by electronic beats. Hailing from Ecuador, they use their home country as a constant reference in their music, exploring their cultural past, and what remains of it, a mix of Afro-indigenous ancestral music genres that still appear in a fetal state, yet are anxious to grow.
By taking a modern approach to past musical traditions that hold true for all Ecuadorians, exploring genres such as bomba and yumbo, EVHA are sticking truthfully to resolving musical emancipation. One of the band's members, Mateo Kingman, has already had some success following this route. Both he and the rest of the band, along with collaborators like Nicola Cruz, are blossoming with serious intent and helping to elevate Ecuador's musical potential. EVHA's music is piecing together generations of music on the dancefloor. Renata Nieto and Mateo Kingman cleared it all up for us…
Skip to the bottom of the page to watch an exclusive video for new track "Yuyo".
What was the curation process behind your music?
Renata: When we started, the idea was to soak our musical knowledge with our own roots. I think that our goal is to make younger generations get in touch with their own music. For too long Ecuador's musical genres have been left to one side and in order to accomplish our goal, we move along two landscapes.
On one hand we're looking for an identity in Ecuadorian genres but on a more social point of view, we'd like to be the bridge between these genres and the country's current population.
Could it be the start of a new genre?
Mateo: I believe that these are cycles, as there have been many of in the past in Latin America. Its genesis has emerged from the need of its creators and an environment in which artistic circles are formed. It's an emergency that comes with a need that makes us want to connect to different realities that should be closer to us on a daily basis. What we're looking for as artists is to connect, or in our case, reconnect with what is right in front of us.
In recent years there have been other artists working in a similar way with folk traditions in music. How are EVHA different?
R: Ecuador does have certain similarities to other countries in the region, but our particularity, as a country, is the combination of indigenous communities mixed with African roots. This gives us a rich variety of musical genres such as bomba. The combinations that come from African culture residing in the depths of the Andes, has given birth to key elements of Ecuador's cultural richness as well.
We can't say that our music is a pure genre, but as a band we take certain elements of these roots genres and absorb their language in order to create our own.
M: In other Latin American countries the development of national music has been strong. And its had its own chances to create a musical tradition that seems to be constant throughout time. They've had chances to look for new musical spaces with varied audiences all over the world. As is the case in Brazil…
But sadly, Ecuador has lacked musical support. I think that Ecuador's hook right now is this lack itself; as it's a music that hasn't been explored deeply its potential hasn't yet been reached. The traditional music [of Ecuador] is still very raw…
Your music seems to be listened both by young and elder audiences, what has that been like?
R: Yes, actually that's exactly what happens at our shows. We have young people dancing the more electronic upbeat rhythms on one side, and on the other we have elders dancing traditional genres such as san juanito, yumbo, and others. In fact, one of our biggest fans is an older woman about 50 years old or so. So yeah having these different audiences has been beautiful…
Cultural re-vindication seems to be a clear force in your music…
M: I think that the motivation and interest from each one of us, and all artists that are digging deep into their roots for inspiration, is solely the possibility of reposition oneself in the world. Of having plans where we are actually living.
Being a band in a movement that's been formed by producers and DJs that began by using electronic music and adding traditional elements to electronic music genres, has given us a style. We have distanced ourselves by adding an element that is a little darker, a more rock side to taking back our roots…
R: The electronic influence in our music isn't to be considered the use of electronic music genres, rather some of the sounds that we have brought into our music.
What can we expect this year?
We've decided to release a new CD and have four songs ready for it. We can say that we were inspired by shaman rituals and the icaros [ritual songs]. In the middle of the year we're going to release an EP or maybe the whole album, we still haven't decided. But there will definitely be new material by the first half of the year.
Watch an exclusive video from their upcoming new release below.
Here's what EVHA have to say about the track:
"Yuyo" is a song inspired by the chuquirahua, a flower that lives in the highest part of the wild tundra, where nothing survives. With its silent perseverance it lays on the rough ground of the cangahua, until its roots break through and advance on a journey towards the deep fire of the volcanos. "The yuyo that grows in the cold doesn't fear the tempest". Overcoming adversity allows for sincere calmness to emerge.

Follow Sounds and Colours: Facebook / Twitter / Instagram / Mixcloud / Soundcloud / Bandcamp

Subscribe to the Sounds and Colours Newsletter for regular updates, news and competitions bringing the best of Latin American culture direct to your Inbox.
Share: