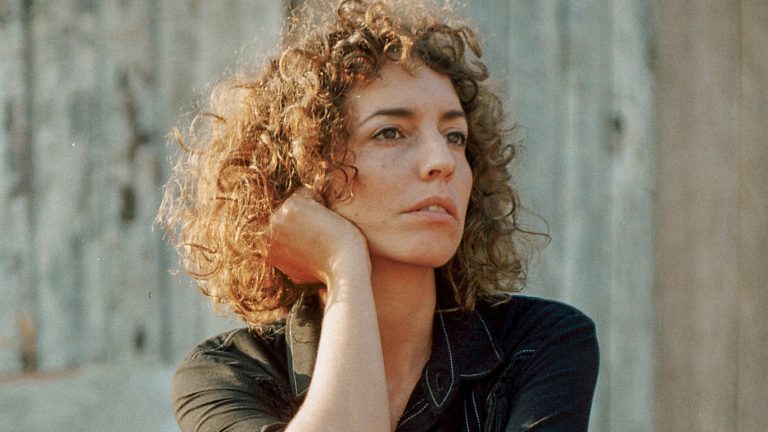 Sounds of Mexico #8
14 July, 2021
It is becoming less and less common to pigeonhole a song into a genre, so by using experiences, specific moments, and even moods so a listener can get a better feel for them, is a way that allows the artist to experiment with their songs by simply transmitting what they feel, regardless of the stylistic path they take from its beginning to end. Little by little we are getting closer to finding songs that are becoming the soundtrack to our daily lives.
In this edition I took each song as if they were a scene from a movie or musical short film, with a cinematic approach being reflected in the music from my point of view. With a mix of psycho-tango, samba-bossa, bolero chá, and tropical jazz with a touch of funk, you will find a lot of unique sounds that blend in such a way that can be hard to imagine. Today in the middle of 2021 I can assure you that there are many independent projects creating wonderful music without limits, deep messages and with a distinct essence.
I invite you to listen to Karina Galicia, Abraham Gu, Benjamin Garibay, Vale Cox, Sofia Macchi, Marianina, Axelófono, Technicolor Fabrics, Mando, Luis Alfonso, Daniel me estás matando, Ramona, Donovan and Diablocalavera.
Karina Galicia, Abraham Gu, Benjamín Garibay
As part of an exercise in a composition class, the challenge of making a chorus with a single word, the ingenuity and creativity of Karina, Abraham and Bejamín turn that exercise into a work of art. In my mind's eye I can picture a man entering a palace where a royal ball will take place, as the song tells a story of love, seduction, nostalgia, sadness and passion. The touch of jungle ambience in the production, the echoes, the voices and all the effects and emotions that paint this song can create very clear and visual scenarios with details of scenes of a small story in a short musical film. You can feel what they sing, you can visualise a story and how each musical cut transports you to a different scene. This song is part of the album Cancionero Del Nuevo Milenio, Karina Galicia's first full-length where she experiences a sea of lyrical and musical affections, telling metaphorical stories that show her musical evolution over the years.
Vale Cox
A powerful, deep sound, the fruit of a complicated decision, where the artist felt trapped, and it was not until she made a decision to leave everything, that this song was born. "Ya No" transports you to the scene of an action movie, which at a certain point, creates anxiety but keeps you attentive to each musical moment reflecting different emotions in the song. The melancholy of the bandoneon and the song of pain and anguish, tell us of the end of a toxic relationship. Something very interesting is the strength of the lyrics that draw on musical elements to show that feeling of stress, and that something is about to explode. The way it is interpreted is a style that reminds me of urban pop with a bizarre, dark and constantly moving landscape. By the end of the song you think it's all over but it gives you a feeling that this is only the first chapter of a continuing story. Vale Cox is a Chilean/Argentinian singer and songwriter living in Mexico, who upon arriving in the country, began to formalise her relationship with professional singing, working with different artists in the national music industry, and now bringing to life her musical project, always navigating in different genres and now in a new musical stage of her career.
Sofia Macchi
After two intense stories we move on to a spiritual connection with "Conexión Espiritual", where in a Caribbean setting in bolero chá style, the Argentinean singer and composer Sofia Macchi, based in Mexico, gives us the denouement of a love story, the dichotomy between an illusion and reality, between what actually happens and what we would really like to happen. It envelops the broken magic of a story of something that has ended. The sound of this song transports you to a beach by the sea, the delicacy and subtle entrance of each of the instruments take you on a joyful journey, and an inviting personal reflection. On one hand, the videoclip tells the story of Lina and Willy's 50th anniversary celebration and on the other hand, the hidden story of a singer who has had her heart broken.
Marianina
To continue our tropical mood. Marianina, Mexican singer and songwriter, releases her first album Corazón de Perra in allusion to the deep love she feels for her pets and after a deep creative process. "Hangar" is a song about the attachment to a relationship that has ended and that you can't forget. It represents a person chained to something he or she can't let go of. Something so raw and deep that needs balance, so she paints this story with a tropical funk mood, achieving the perfect mix to convey her emotions in a warm and original atmosphere.
Axelófono
"El Escape" is Chapter III of Dulce Brujería, a concept album where Axelófono, a member of the New Generation of Mexican singer-songwriters, fuses Mexican genres such as son, huapango and norteño, with contemporary dyes and vivid images of Mexican culture, creating a unique sound with roots that bring colourful and fresh sounds. "El Escape" is a song that combines the sensuality of a bachata with the power of synthesizers and the timbre of a requinto jarocho; with a very peculiar theme: falling in love can be a trip to another dimension; lovers dream of escaping from the world, even if it is only with their imagination. Axelófono is a mixture of tradition and modernity.
If you like to send Mexican music to listen to, you can do so by sending a link of your music to [email protected]

Follow Sounds and Colours: Facebook / Twitter / Instagram / Mixcloud / Soundcloud / Bandcamp

Subscribe to the Sounds and Colours Newsletter for regular updates, news and competitions bringing the best of Latin American culture direct to your Inbox.
Share: