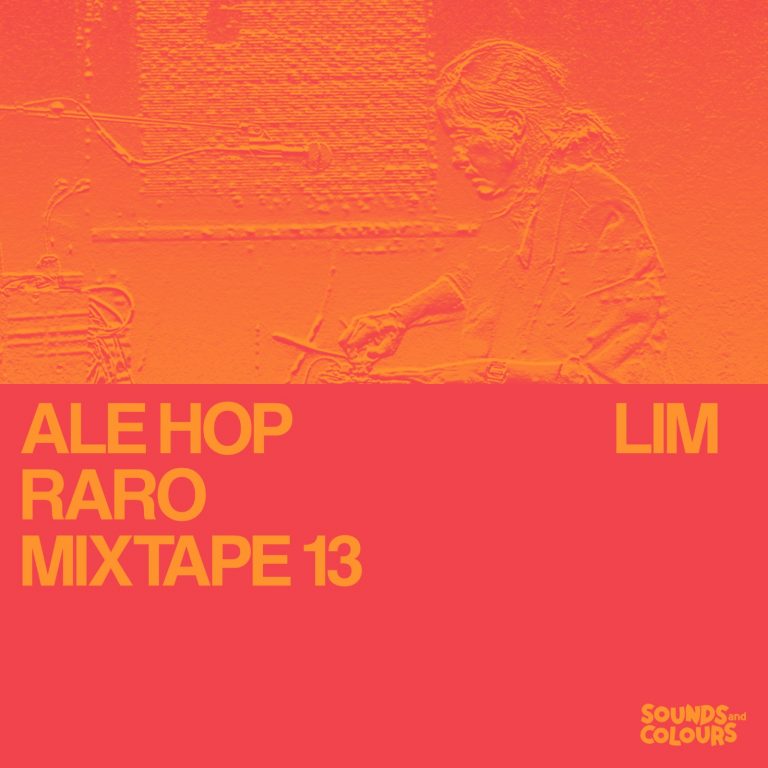 RARO 13: Ale Hop (Female Pioneers of Electronic and Electroacoustic Music in Latin America)
09 April, 2021
Lima-born, Berlin-based Ale Hop (Alejandra Cardenas) is an experimental instrumentalist and researcher whose mammoth body of work includes multi-channel installations, live shows, record releases, sound and multimedia pieces, and research on the intersection between sound, art and technology. Beginning her carrier in Lima's experimental underground, Cardenas moved permanently to Berlin in 2015 where she continued early experimental work to begin carving out a name for herself as an erudite and inventive electroacoustic composer. Blending noise, field recordings and a curious cast of instruments, Cardenas has since forged a musical vocabulary which is singular and astounding. Her performances, saturated with layers of distortion and atmospheric shimmering, are physically intense and overwhelmingly urgent. And Cardenas' powerful contribution to electronic and Latinx music extends beyond production and performance as she edits the academic publication Border-Listening/Escucha-Liminal and co-curates the Berlin festival Radical Sounds Latin America as well. Her rapturously received album The Life of Insects (2020, Buh Records) is adored by the Sounds & Colours team, so it gives us great pleasure to introduce her eloquent and expansive contribution to our Raro Mixtape series.
"I wanted to contribute to the conversation around women pioneers of electronic and electroacoustic music in this mix, showing the Latin American composers' elegance and complexity around the 1960s, 1970s, and 1980s. These works are in dialogue with the avant-garde movements of the twentieth century, but they are not simply reverberations from the Anglo-European traditions; they condensed a unique and particular spirit. The names of the pieces, let alone, already transport the listener to a totally different imaginary. Their works articulate the past, the present, the territory and its voice, with a visionary transgressiveness and a minimalistic but complex refinement. I took the liberty to re-master and cut pieces that I found incredibly prolific to give a sense of the wide sound spectrum of these years.
"I open the mix with two Argentinian composers, Beatriz Ferreyra and Hilda Diando. The first meticulously sliced and defragmented her niece's voice singing four Latin American popular songs; the latter worked with electronics to create a minimalistic but edgy sonority. In the third track, we move to the brilliant Colombian artist Jacqueline Nova, that renders indigenous voices into pure sound; from the 70s Brazilian electronic music scene, Jocy de Oliveira, a beautiful piece released during Brazil's military dictatorship: and, from Venezuela, the synth piece Mariposas Acuáticas, who's imminent re-edition by the Peruvian label Buh Records it's something to look forward. Afterwards, we are confronted with the cosmic imaginary, worked through electronic synthesis, of the Brazilian composer, Vânia Dantas Leite, and, once again, the decomposition of the spoken word, by the Argentinian artist, Nelly Moretto.
"Next, we move straight to the Brazilian Marlene Migliari, whose condensed massive ambience steadiness varies through delicate filtering and interference; and Argentinian composer Graciela Paraskevaídis, who presents us with a dialogue between two oboes, which by only playing one note makes the listener focus on the rhythms and the materiality of the emitted sound. Finally, the mix ends with Argentinian composer Graciela Castillo, the Peruvian avant-garde artist Olga Pozzi Escot and Mexican pianist Alicia Urreta."
Tracklisting
Beatriz Ferreyra – Echos (1978)
Hilda Dianda – Después del silencio (1976)
Jacqueline Nova – Creación de la tierra (1972)
Jocy de Oliveira – Wave Song (1981)
Oksana Linde – Mariposas acuáticas (1985)
Vânia Dantas Leite – L'Indien et L'Ovni (1986)
Nelly Moretto – Composición 9b (1966)
Marlene Migliari Fernandes – Espectros Cromáticos (1967)
Graciela Paraskevaídis – Algún sonido de la vida (1993)
Graciela Castillo – Y así era (1982)
Olga Pozzi Escot – Three Poems of Rilke (1959)
Alicia Urreta – Dameros I (1984)
This mix series plays on the Hispanic and Lusophone homonym, "Raro". "Raro" holds two meanings in Spanish and Portuguese: "rare" and also "strange". Sounds & Colours' Raro Series is a crate-diggers' mix series which embraces both meanings. Over the course of on hour, our guest DJ will delve into Latin America's unknown, underappreciated and unbelievable music and reveal its hidden gems.

Follow Sounds and Colours: Facebook / Twitter / Instagram / Mixcloud / Soundcloud / Bandcamp

Subscribe to the Sounds and Colours Newsletter for regular updates, news and competitions bringing the best of Latin American culture direct to your Inbox.
Share: