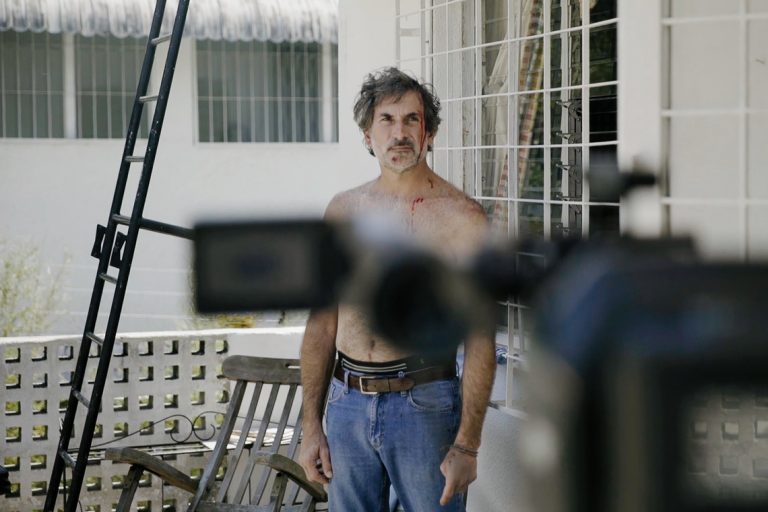 An image from the film 'El Father Plays Himself' dir. Mo Scarpelli
Fiction and Reality Clash in 'El Father Plays Himself': An Interview with Director Mo Scarpelli
04 August, 2021
Mo Scarpelli's documentary El Father Plays Himself (2020) is a compelling look at the making of a film set in Venezuela in which the director Jorge Thielen Armand has cast his non-actor father to play the lead role. Armand's film, La Fortaleza, centres on his father Jorge Roque Thielen's life in the Venezuelan jungle in the 1990s. There are various challenges behind the scenes, including logistics and a precarious political situation, but Scarpelli draws us to the fascinating dynamic between father and son.
By using his own father to tell the story, Jorge has to navigate both the role of son and film director. Meanwhile, Father, as he's known in the film, must overcome his own personal demons to make a success of his part and play a fictional version of himself. What begins as 'a making of' soon becomes quite compelling as Scarpelli captures this intense process with candor. Both father and son haven't lived with each for 15 years and they now try to reconnect under the glare of the cameras and a production crew.
Father's desire to please his son and rise to his acting role is balanced with arguments over control and a battle with alcoholism. Several times it looks like the project is in danger. But if Father is the protagonist, he needs to be on board and so there's a tricky navigation of consent, compromise and control. Within the tense moments we also witness moments of deep connection between the two, born of a mutual respect. We soon become observers of a fascinating and risky process. We're drawn into questions on ethics and documentary making. How far can you push an actor, knowing they're your family? What is authenticity? And who owns the story? It's tough being the observer; Scarpelli lingers on moments, reactions and emotions that are uncomfortable to watch. But her approach, being the unjudgmental and unobtrusive observer, gives us the freedom to openly explore these ethical questions and watch a fascinating process evolve.
See below for our interview with Mo Scarpelli, director of El Father Plays Himself.
How did the idea for El Father Plays Himself come about?
I met Jorge Thielen Armand, the director of La Fortaleza, at the Berlinale Talents Programme in 2018 and we fell madly in love. I moved with him to Canada, and while I was there he very quickly got the funding and opportunity to make the film he's been working on for a few years, La Fortaleza. I asked if I could go with him to Venezuela to watch the filming. I came along but it was his idea to do 'a making of'. I wanted to be there for all the action, and I was curious – he's my partner, he's a filmmaker and I've never been really close to a filmmaker enough to be there for that moment that I feel happens in every film, where you change because of what you're going through and there's no way you can explain it to your partner. I was like, 'I'm going to be there and see that happen.'
So, I went to Venezuela to do this 'making of'. By then he'd told me about the fact he was casting his father and especially about his father's alcoholism and I was like, 'this sounds like very dangerous territory, how are you going to do this?' I never doubted he could, but it was like, how? When we went to Venezuela, when I got there and met Father and he was really lending himself to this process and he was very unsure, he totally trusted his son and he wanted to please his son but at the same time he would have moments of doubt because he's like 'what are you going to do with me?' I decided to focus on this 'making of' more on these guys. By the time we were in production I knew exactly what my film was about, it wasn't about the making of; I was just shooting from my guts. I was trying to observe and do the best job I could to let just observation show us something about what these guys were doing.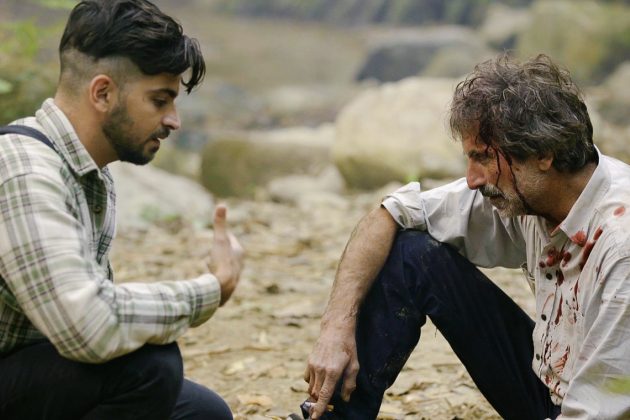 You've mentioned that in the film the fear from machismo and love of family collide. Can you tell me a bit more about this?
One huge reason why I made the film the way I made it was that I didn't understand this relationship in many ways. So, I was trying to unpack it by watching it. To really understand it, watching it was the best way to figure it out. I can't articulate what machismo is or isn't because I've never felt it, I don't know what it means to have this undercurrent running between two men, wrestling for control. Usually I like chaotic experiences where I have no control. I'll just do the best I can. What I discerned from watching these guys is they do have a lot of this masculinity fighting power that was completely unearthed. Not because one of them did something specific, not because Jorge wrote something specific in the script, but because he arrived as the son and he flipped it. Even if he was super nice to his father it didn't matter, because when you arrive on set the director is the king and the actor has to do what the director wants. There are 30 people around expecting that to happen. Even if he soft talked his father and tried to remain the son he couldn't, it was flipped in this scenario. So that's what I saw as these undercurrents in Father and Jorge of not being able to control their own lives, not being able to control the set or the film, not be able to be at the wheel. So that fear is manifested or compounded by being men, being two men, who are supposed to have this dynamic which has changed. At the same time, they never lost love and it became stronger in the process of making this film. And there were things [that were] revealed. The father didn't realise that Jorge thought he was a hero. He didn't realise that Jorge already thought he was strong. So, the film became a mechanism for igniting the machismo and the fear, and exposing the fear, but at the same time it became a mechanism for communication about love. I found both those things together were incredibly cathartic and I think that's what changed them in the course of making a film together.
What's the reaction to the film been like so far?
It's hard to say as it's mostly been virtual so far! Some of the public reactions, depending on the culture, have been polarising. For example, it's been doing very well in the Netherlands where people are very straightforward, they go 'ah interesting, he has a relationship with his father like that, ok let's go with that.' Also, there's a big observational documentary culture in the Netherlands. North America is different, the responses from there have been kind of polarising, kind of shocked and lots of questions that are about moralising behaviour. And that makes sense. I grew up in the US and alcohol is a thing that is very moralised I guess, with laws and culture. I think it depends on the culture, but I didn't expect that people would find it hard to watch a person who is like someone in their life. People who have an alcoholic father, or someone who has a very strong character in a father that they don't have a good relationship with. That has come up as a reason why they can't keep watching… Or a reason why they loved the film.
El Father Plays Himself will be previewing at the Barbican this Thursday 5th August at 18.45, and then will screen at the ICA on Friday 6th August at 18.20 along with the UK premiere of Jorge Thielen Armand's film La Fortaleza screening straight afterwards. The screenings will be followed by an online Q&A with director Mo Scarpelli. El Father Plays Himself will also be available to watch on the Barbican's online platform between Friday 6th August – Friday 3rd September.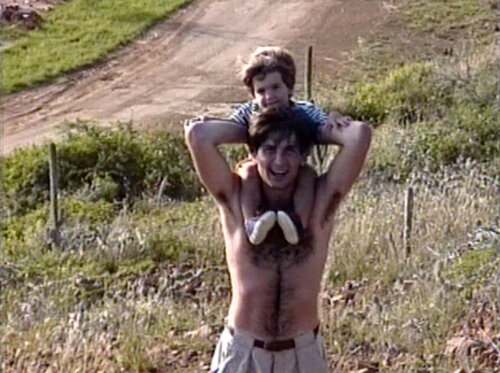 Follow Sounds and Colours: Facebook / Twitter / Instagram / Mixcloud / Soundcloud / Bandcamp

Subscribe to the Sounds and Colours Newsletter for regular updates, news and competitions bringing the best of Latin American culture direct to your Inbox.
Share: