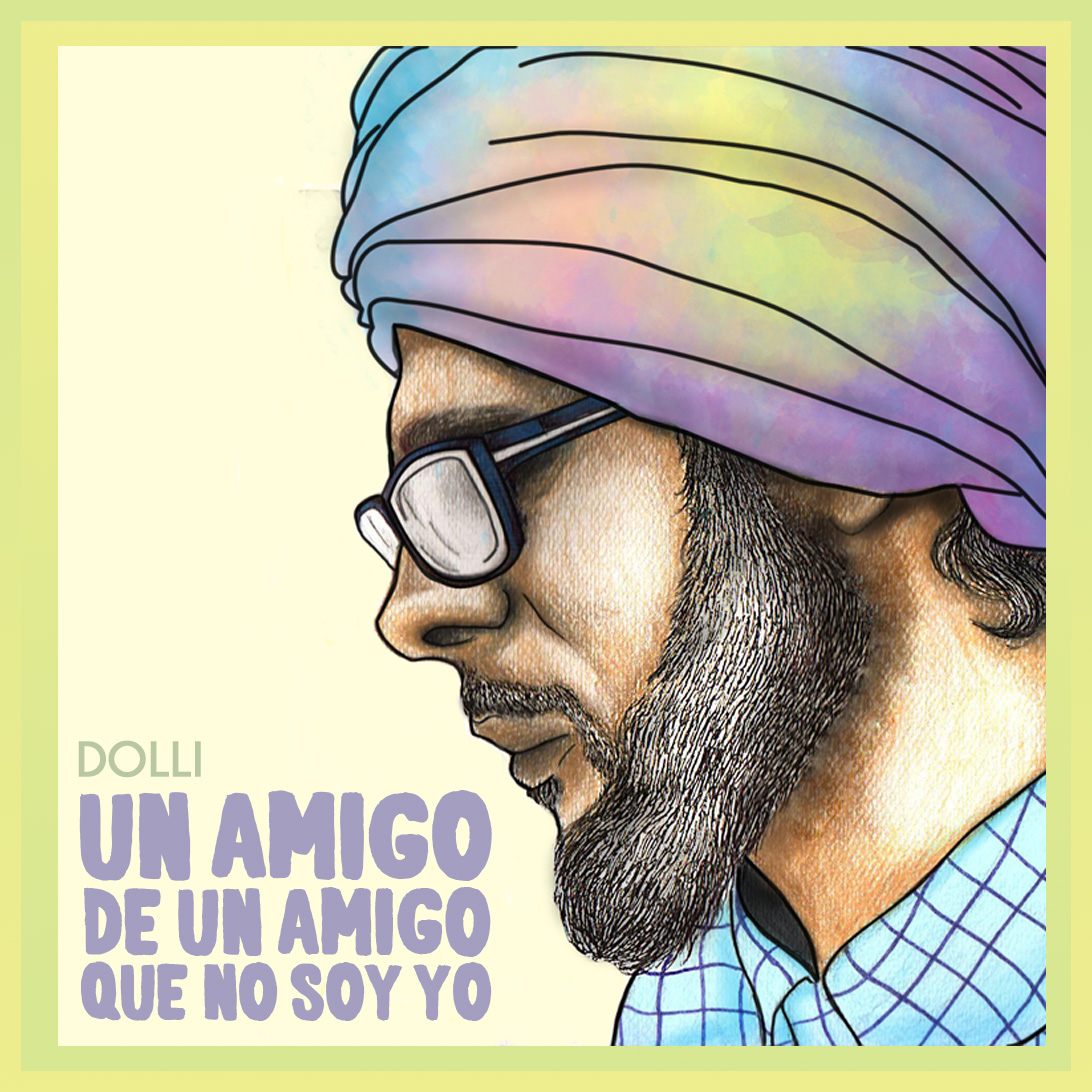 Review
Dolli – Un Amigo De Un Amigo Que No Soy Yo
A huge injustice has been done, and I'm 100% to blame. I'm currently sat in a hotel room in Caracas, listening to Dolli's 2012 album Un Amigo De Un Amigo Que No Soy Yo. At this particular moment I am certain that it is a work of genius. The injustice lies in the fact that it's taken me 10 months to realise this. Which isn't to say that at first listen I wasn't impressed. In fact I was so taken by the opening track "SPF50 (Anarquía Tropical)" that I included it on our Sueños compilation of last year. After that though, the album fell off my radar; maybe I needed to hear something different, maybe I felt that in some way the album didn't distinguish itself enough from Dolli's previous EP, Viaje, a record that I fell in love with. For whatever reason I now feel we must make amends. Un Amigo De Un Amigo Que No Soy Yo should have undoubtedly been in our Best Of 2012 list and most certainly we should have reviewed the album earlier, but sometimes time must pass, and that it most certainly has.
Essentially Un Amigo De Un Amigo Que No Soy Yo is split into three parts. It starts off with five remixes by Dolli of songs by mainly other Venezuelan artists; it is then followed by five original tracks and ends with four remixes of Dolli songs by other artists. In that sense you could look at the album as a collection of outtakes – maybe this was the mistake I made – when it is in fact a lot more than that. There is a thread that keeps all of these songs of a piece. There is something that Dolli brings to each song – which even after it's been remixed by others – sounds unmistakeably like him.
[soundcloud url="http://api.soundcloud.com/tracks/46276409″ params="" width=" 100%" height="166″ iframe="true" /]
Let's take opener "SPF50 (Anarquía Tropical)" as first proof. Originally recorded by Los Humanoides [listen to the original here] as a glam electro-rock track in the vein of Devo or The Knack, though modernised a la Apollo 440 and brought up-to-date. Here, Dolli keeps the stuttering beat of the intro as well as the guitar riff and chord structure, yet creates something completely different from these elements.
"Aquella Vez" is just as radical a makeover. Only keeping the vocals from the verse and the occasional guitar chord from the original, he turns La Clem De La Clem's dance/rock original into an ephemeral This Mortal Coil off-cut. Dolli works similar tricks on Fuck Her, Or The Terrorists Win's "Bounce Back", Happy Corners "Honey Echoes" (here renamed to "Ecos de Miel") and Tan Frío El Verano's "Pulsar Nebula".
[soundcloud url="http://api.soundcloud.com/tracks/49000438″ params="" width=" 100%" height="166″ iframe="true" /]
There is a uniformity of vision across these tracks and the Dolli originals that follow; searching melodies and a variety of instrumentation are punctuated by flashes of noise (especially on "Bounce Back" and "Vii A Syl En El Monasterio") for a fresh sound that makes comparisons with global artists such as Four Tet and The Album Leaf.
The four remixes which close the record (by Razumikhin Prokofich, Fantasma, Los Humanoides and Desde 1985) are not quite as compelling as those guided by Dolli but offer up some new ideas, even if they result in the clear vision of the album rocking somewhat. Secret track, and Dolli original, "La Bici Feliz" ensures that the album ends with a moment of true class, featuring the ukulele that so often brings a burst of energy to these songs.
Un Amigo De Un Amigo Que No Soy Yo is a release which shows how Dolli is growing into an important Venezuelan artist, adding extra textures, instrumentation and ideas to the melodies that made his Viaje EP so listenable. This album may be a stop-gap to an album of originals but works perfectly on it's own, and though it may require a few listens before you get into it, it's well worth the time spent.
[soundcloud url="http://api.soundcloud.com/tracks/47115751″ params="" width=" 100%" height="166″ iframe="true" /]
You can download Un Amigo De Un Amigo Que No Soy Yo for free from dolli.bandcamp.com

Follow Sounds and Colours: Facebook / Twitter / Instagram / Mixcloud / Soundcloud / Bandcamp

Subscribe to the Sounds and Colours Newsletter for regular updates, news and competitions bringing the best of Latin American culture direct to your Inbox.
Share: