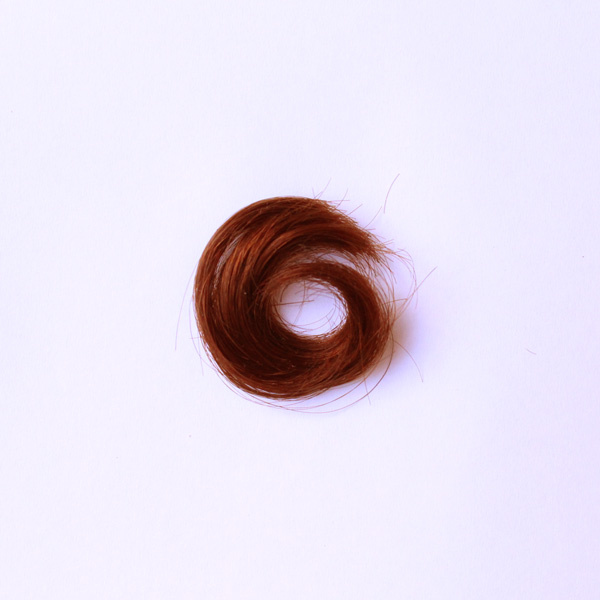 Music like Loocila's might seem more commonplace in the US indie rock market than in the Latin American one. At times part-Sharon Van Etten, at times part-grunge-era Liz Phair, the Jóvenes y Sexys musician does bring it back south of the border with a sprinkling of José González. Loocila in the driver's seat as singer/songwriter elegantly delivers heartfelt lyrics and an original sound despite not being necessarily the most technically-skilled chanteuse. I have to admit that this album was a slow burn for me. At first, I found Loocila's raspy ways too unpolished, too DIY and too safe. But this album grows on you. It's perfect grey-day dinner music, and it's just short enough. With ten tracks, the longest at a little over 3 minute, Coclea is a short, lo-fi shot in a hyper-produced gallon-sized world.
The album's opening track, "La Nueva Alegría de Vivir" is one of the cleanest and most rock-influenced songs in the record. It's strong and visceral and will be very much your thing if you dug the song "Serpents" off of Sharon Van Etten's Tramp. If that's not your cup of tea, do not worry: there's still more to Coclea. Say you're more of the Ombre or José González-type, Loocila definitely takes you there.
One would think that the jump from girl-rock to girl lo-fi would not be kind, but somehow, Loocila makes it work. The songs decrease in pace without getting too droll as the record progresses, and what's more, they all make sense one right after the other. "Mala Noticia" was one of my favourite songs. It sounded like what Elliott Smith's "Drive All Over Town" would have been had it been Venezuelan and sung by a lady — music after my own heart. This song plays well into Lorena Orlando's (that's Loocila) slightly off-key vocals. In fact, Loocila holds the spotlight so well that I even forgot that the delightfully fun Las Acevedo played on "Hoy," Coclea's seventh track. This guest spot blends seamlessly into the fabric of the record, and all is right with the world. The only song that tweaked my sound editor ears was a breath-slash-click sequence at the end of "Despedida." But I think that's one of those OCD things that only those of us that spend more than eight hours a day under headphones editing audio segments will notice.
"Al Mar" is the most clearly José González-inspired track, and just like González's work, it's a little whimsical and deeply melancholic. That's why this record takes me by surprise. Upon first listening to it, this record took me back to college with its González undertones, and I resented it for it. But before I knew it, I didn't even care. I am there with it. I am in the midst of all the nostalgia, the beauty, and the grey accordions that make Coclea a truly unique and masterful record.
Coclea is available as a free download from Loocila's Bandcamp

Follow Sounds and Colours: Facebook / Twitter / Instagram / Mixcloud / Soundcloud / Bandcamp

Subscribe to the Sounds and Colours Newsletter for regular updates, news and competitions bringing the best of Latin American culture direct to your Inbox.
Share: