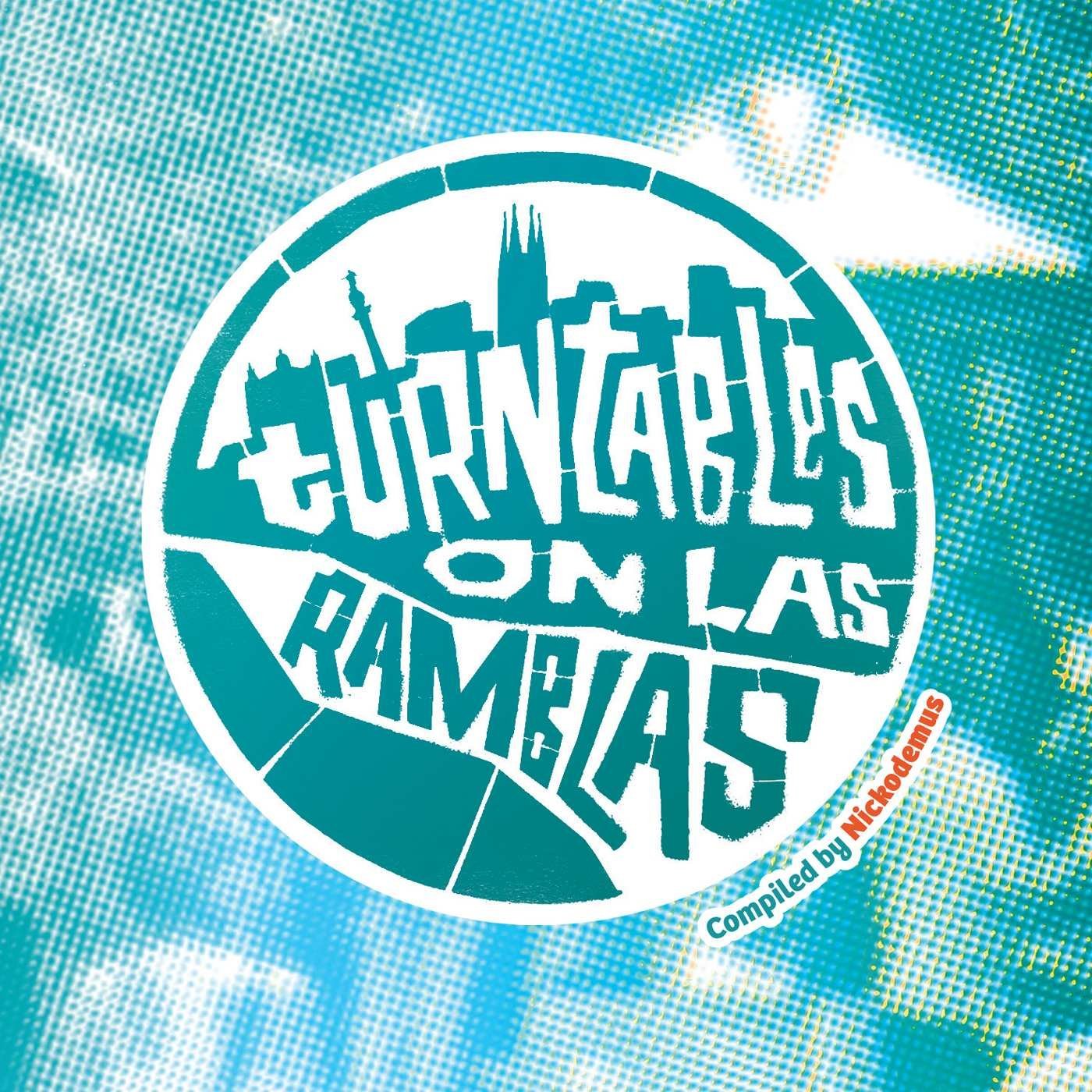 If you haven't been following the music press recently, there's been a lot of really interesting (and some downright stupid and misinformed) debates concerning the state of electronic dance music today. As recently as this week, Rolling Stone featured an insightful interview with Detroit house producer Seth Troxler where he bashes the new (and in my opinion terrible) class of "press play" DJ's around the globe. I don't blame Troxler for bashing them, he's totally right. Let's face it; electronic music gets a bad rap because there really are terrible artists and low quality music coming out of the different scenes and, sadly, those are the ones that make it on to the radio and the charts. But let me tell you Nickodemus does not belong to any of the aforementioned crowds: crappy EDM, meet your match.
The veteran globetrotting DJ has released consistently great albums throughout his 15 year long career. He's collaborated with some of the underground's best deejays like Sabo and Quantic, and has remixed Balkan Beat Box, among other artists. He's made New Yorkers dance with his monthly Turntables on the Hudson, and recently he brought the same concept to Barcelona with great success. The party's music – featuring deejays Sujinho, Pablo Sánchez and Andyloop – has now been immortalized in the compilation Turntables on Las Ramblas; a record with mostly unreleased tracks. And let me tell you, even when the guy is on curatorial duties, you can tell he has impeccable taste.
Similar in format to Turntables on the Hudson, the album mixes homegrown electronic music genres like house and techno with hip hop, Balkan beat, West African percussion and funk, among others. He gives the concept an update by including moombahton and Afro-Colombian rhythms. When it comes to electronic music, one of the interesting things about the record is that it feels like Nickodemus and friends are going back to basics by including remixes that sound similar to early Chicago house and even disco, specifically Sid Vaga's awesome contribution, "Manouche." As conceptualized by Nickodemus, the record moves flawlessly from genre to genre and mood to mood. The production is tight enough that there is not a single song that sounds out of place in the mix.
He catches your attention from the get-go with album opener "Palenque Barcelona", a mashup between city natives Los Chicos Altos and Colombia's Palo Q' Sea. The song is an entrance point into the transatlantic journey that is Turntables on Las Ramblas; a true global mélange in action. Captain Planet remixes "Ma Do Nar" by the famed dance music odd couple Los Chicharrons. He gives the song, with an already enchanting Malian choir and amazing drums, a heavy bass spin and a great synth line. Sabo does something similar for Carlos Barbosa and Blasterjaxx's "Toca Flute", adding some moombahton and reggae beats. Nickodemus' own gypsy dance track "Los Tarantos" gets refixed by Sujinho into a deep house tune. The list goes on and on. The tracks are arranged to take you from an all out dance party to an incredibly uplifting and happy finale with La Troba Kung Fu's "Barcelona" remixed by Andyloop, Toti and Maxey.
What surprised me the most was Nickodemus' ability to sneak in songs with social commentary without making them the centre of attention. First you get DJ Vadim's hip hop inspired remix of "Flyaway" with the amazingly soulful Mariella wishing for a world without the have's and have not's.  Then, back to back you get Novalima's remix of Batata y su Rumba Palenquera's "Macaco Mata el Toro", with its refrain: "hace tres dias que no como, cuatro que no bebo agua" [It's been three days since I haven't eaten; four that I haven't drank water]. The original song is pure rumba africana, and Novalima's remix adds some big beat inspired bass and percussion. It reminds me a little bit of Chemical Brothers' "It Began in Africa", which would be incredibly fitting if that indeed was the inspiration. The song is larger than life and it is definitely one of the highlights of an already incredible record.
You have three possible choices when listening to Nickodemus's compilation: you can dance, you can think about the music, and you can do both. It's like a "choose your own adventure" record. Turntables on Las Ramblas is yours to discover. Safe travels.
Turntables on Las Ramblas is available from Amazon and iTunes

Follow Sounds and Colours: Facebook / Twitter / Instagram / Mixcloud / Soundcloud / Bandcamp

Subscribe to the Sounds and Colours Newsletter for regular updates, news and competitions bringing the best of Latin American culture direct to your Inbox.
Share: