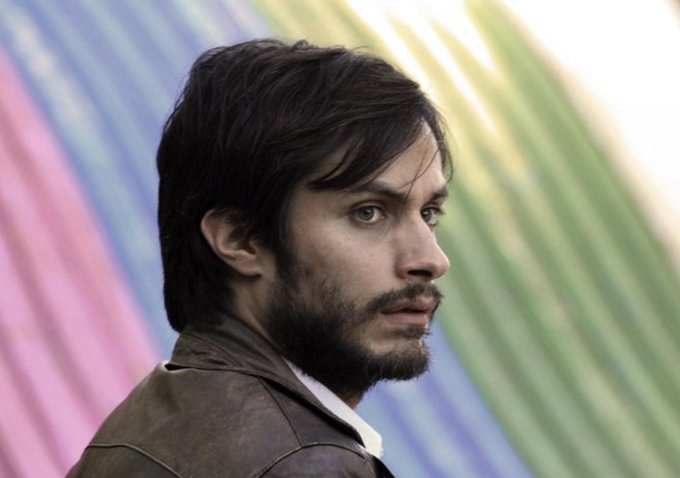 Latin American Films in 2012: The Year of Magical Thinking
11 January, 2013
If 2011 was a year of outstanding debuts in Argentine cinema, 2012 highlighted some of the exciting and diverse talent amongst its Latin American neighbours.
Chile, Mexico, Colombia and Paraguay were amongst the countries producing some of the most talked-about films of the year, which came from both the hands of newcomers, as well as more established directors, taking the top prizes at international festivals and generating buzz ahead of next year's Oscar shortlist nominations.
The year began on a high for Chile as Andrés Wood's biopic on Violeta Parra, Chile's legendary folk singer, entitled Violeta Went To Heaven (Violeta Se Fue A Los Cielos) won the World Cinema Dramatic Jury Prize at Sundance. Fellow Chilean Marialy Rivas's bold first feature Young & Wild (Joven y Alocada) also received a nomination in that category, eventually taking the award for Best Screenplay in the same section.
While the two films deal with very different stories; Violeta charts the tumultuous life of the young songstress (with an incredible performance from Francisca Gavilán) who was to become one of Chile's foremost cultural icons, and whose songs (like "Gracias A La Vida") became known throughout Latin America; Young & Wild focuses on Daniela's (Alicia Rodriguez) defiant exploration of her sexuality against the repressive constraints of her evangelical family in contemporary Chile – both films are interesting in their focus on the these women's search for personal identity and self-determination.
Dominga Sotomayor, another up and coming young Chilean filmmaker, made her debut with Thursday To Sunday (Jueves A Domingo) looking at the break-up of a marriage during a family holiday from the point of view of its two young children, which won Best Film at Rotterdam. The film takes place mainly inside the family's car during the course of their journey, and is another example of the different types of road movies so popular amongst Latin American films at this time.
Film festivals are key as a way of giving new films international exposure, which in turn may persuade distributors to pick them up for release in their own country, but they also provide a space for those obscure films that may be too small or too niche to make it into the local cinema. Cannes, the most prestigious of all the festivals, this year saw a terrific line-up of Latin American films in its various sections, including new films from renowned directors Pablo Larrain with No and Pablo Trapero's White Elephant (Elefante Blanco) as well as three big winners from Mexico.
Michel Franco's After Lucia (Despues De Lucia) provides a disturbing insight into an elite group of Mexican teenagers, and the cruelties they inflict on their new classmate Alejandra (Tessa Ía González Norvind) who is particularly vulnerable after the recent loss of her mother. The film is based on several true stories, and took the top prize in the Un Certain Regard section of the festival, and has since been submitted as the Mexican entry for the Best Foreign Picture Oscar selection.
At the other end of the spectrum Antonio Méndez Esparza's mesmerising debut Here And There (Aquí Y Allá) is sadly, one of those art-house gems that you are only likely to catch at a festival. It centres on Pedro, a Mexican father-of-two who has spent years working in the US, and now returns to his home village in Guerrero, Mexico with the hope of settling permanently, and reconnecting with his family. Featuring a cast of non-professional actors, this beautiful, moving story turns the stereotypes of the Mexican migrant worker on its head, offering a rare view of where these men come from, and what they leave behind when they go to seek their fortune in a new country. The film deservedly won the top prize in the Critic's Week section. Finally, Carlos Reygadas, one of Mexico's best known talents, won the Best Director award at the festival for his latest feature, Post Tenebras Lux, the story of an urban family in the Mexican countryside which succeeded in dividing the critics who were left either stunned by its beauty or were baffled by its extreme experimentalism.
Cannes Film Festival also showcased two significant debuts from Colombia: set in the remote highlands of the Andes, William Vega's La Sirga about a young girl's attempts to flee the civil war that drives her from her home village, and Juan Andrés Arango´s La Playa DC which also deals with the effects of the civil war on three very different brothers, as they struggle to forge a future for themselves, show an emerging generation of exciting new Colombian filmmakers, part of a dynamic cultural wave taking place in Colombia right now (see the Sounds & Colours Colombia book for more info).
Paraguay's 7 Boxes (7 Cajas) from directors Juan Carlos Maneglia and Tana Schembor also received an outstanding reception this year when it screened at the Toronto Film Festival. As a country whose film industry is very small (its most successful film in recent years was Paz Encina´s Hamaca Paraguaya which won a FIPRESCI award at Cannes in 2006), with just over a dozen theatres concentrated in its capital, Asunción, this story of a poor delivery boy whose life depends on the mysterious cargo in his wheelbarrow has resonated with Paraguayans who are proud to see a home-grown film succeed internationally, while festival audiences have been captivated by an authentic story that has drawn comparisons to Slumdog Millionaire.
For those of us living in the UK, the BFI London Film Festival offers one of the best opportunities to catch up on some of these titles, and each year features an ample selection from Latin America. For more than 10 years the bulk of its Latin American programme has come from Argentina, and this year was no exception with seven new films including Gonzalo Tobal's road-movie Villegas, Ulises Rosell's The Ethnographer (El Etenógrafo) following the English anthropologist John Hilary Palmer and his life amongst the Wichi community in the north of Argentina, Celina Murga's documentary Nornal School (Escuela normal), Javier Rebollo's Spanish-Argentine co-production The Dead Man And Being Happy (El muerto y ser feliz), Jeanine Meerapfel My German Friend (Mi Amigo Alemán) and Pablo Trapero's tour de force White Elephant (Elefante Blanco), as well as Viggo Mortensen in his first Argentine feature, Ana Pitebarg's Everybody Has A Plan (Todos tenemos un plan).
Argentina is still the only Latin American country to have won an Academy Award for Best Foreign Picture (Luis Puenzo's The Official Story in 1986 and Juan José Campanella´s The Secret In Their Eyes in 2010) but this may be about to change. Chile's Pablo Larrain, whose compelling film No, dealing with the publicity campaign to oust Chile's military dictator Augusto Pinochet from power when his rule was put to a national plebiscite and which stars Mexican talent Gael Garcia Bernal as the savvy young ad exec behind the campaign, is hotly tipped as a frontrunner for the 2013 awards. Together with Patricio Guzman's extraordinary documentary Nostalgia For The Light (Nostalgia Por La Luz) also seen this year, these two filmmakers are just another example of the power, innovation and originality of Latin America's filmmakers, be they seasoned veterans or first-timers. It looks like some of this magic may well guarantee another Oscar win for Latin America.

Follow Sounds and Colours: Facebook / Twitter / Instagram / Mixcloud / Soundcloud / Bandcamp

Subscribe to the Sounds and Colours Newsletter for regular updates, news and competitions bringing the best of Latin American culture direct to your Inbox.
Share: