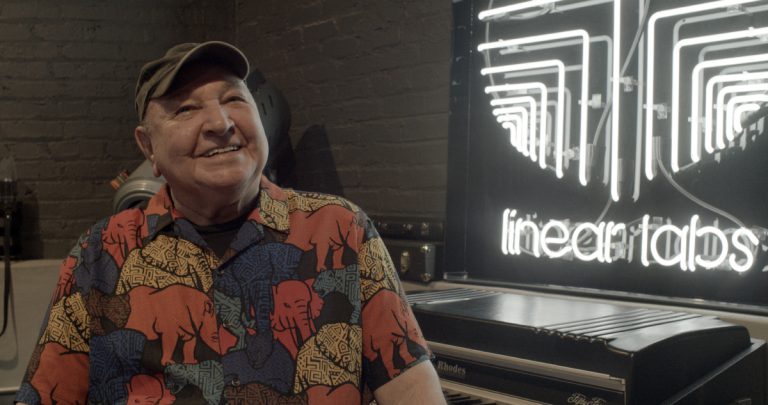 Still Going Strong: An Interview with João Donato
23 November, 2021
Legendary status can get thrown around a little too easily these days but I don't think there's many that can deny the impact and astonishing career of Brazilian musician João Donato. After learning his trade in Brazil as an accomplice of bossa nova originators Tom Jobim and João Gilberto, Donato headed to America where he played trombone and piano for influential Latin bandleaders like Eddie Palmieri and Mongo Santamaria, as well as being a key musician when bossa nova finally hit the top of the charts. Either side of returning to Brazil he recorded iconic albums including A Bad Donato, Quem É Quem and Lugar Comum that pushed his love for jazz into pop and funk territory, and showed his distinctive knack for rhythm and harmony, as well as his mastery of any organ, keyboard or piano put in front of him.
In recent years he has come to prominence again, working with musicians from Brazil's emerging jazz scene, as well as partnering with the likes of tropicália songwriter Jards Macalé, playing frenzied electro-pop with his son Donatinho and this year recording an album of mainly-improvised jazz with the Jazz Is Dead crew. It's been an eventful career, which we discussed in this lengthy chat which shows that Donato has lost none of his zeal for playing, and no doubt has many a trick up his sleeve yet.
How did this new album on Jazz Is Dead come about? Did the guys approach you from the label? How did the process begin?
Oh, we got together in Rio de Janeiro in the house of Kassin, a friend of everybody. Kassin said, "Come over to the house because there's some people here from Jazz is Dead, they want to talk to you. They want to bring you to America, to the USA to do something." So, I went to his house, and then they invited us to go to California to do a project. They said they had already Marcos Valle, Arthur Verocai, and Azymuth. I said, "Sure, I'd love to do that." So, I went to Los Angeles and we did an album.
With the album, did you have songs written before going to America? Or did you arrive and then work on material there, as a true collaboration?
Yeah, we had a true collaboration. The only thing they asked me to do is to play a song called "Aquarius" that they liked very much. So, by request I did "Aquarius". And I wrote a song and composed a song at the studio for [Jazz Is Dead's] Ali [Shaheed Muhammad, co-producer], Adrian [Younge, co-producer] and Gregory [Paul, the drummer]. The song is called after their names: "Adrian, Ali and Gregory". Every day we went to the studio recording. They picked us up after breakfast and then we came back in the afternoon.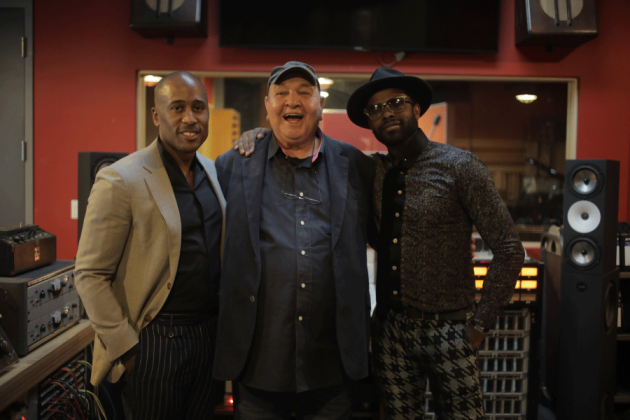 How was the experience of working with Ali and Adrian?
It was really good and fun because jazz is always jazz. You can never go wrong with jazz because it's a state of mind, state of spirit and we got along pretty good. They are jazz cats and I'm a jazz cat too.
I spoke to Marcos Valle, as he also did a Jazz Is Dead album, and he told me that they really love the first takes. Was it like that with you?
Yeah, I like this kind of approach. The first take is always good because it's a new experience for yourself. It always comes out very good.
Right, I'm going to go way back now, test your memory. When you left Brazil, in 1959, for America I read that it was because when you were playing in the nightclubs in Rio you were playing too much jazz and not enough songs that you can dance to. Is this what happened?
Yeah. They wanted other types of music and I wanted more jazz. And, I had a chance to go to L.A.. So, I did. And I never came back because they sent me a one-way ticket. After my engagement of four weeks I went to Lake Tahoe…
What was the engagement? Was it to play some live shows?
It's a place like Las Vegas, Lake Tahoe. I forgot the name of the club. But it never closes. It has no doors, you know, it's open 24 hours. So, I went there after the four weeks engagement. I said, "I want to go back to Brazil". And my friend said, "No, we have to pay for the ticket." And so I stayed there doing a few casuals and some rinky-dinky jobs so I could pay for my ticket and I never came back. I went for four weeks, but I got hung up. I stayed for 12 years. I got involved and got married. I had a daughter. I started leading my life in the United States. I felt like an American for some time. I was driving my car in LA and I said "oh yes, this is my country".
I have a very good appreciation for the American people because they are the jazz ones. They're the guys who turned me on to the Stan Kenton Orchestra. When I first heard Stan Kenton on a 78 record I said, "What is this? My goodness!" I couldn't sleep that night. I love that Kenton sound. And then I fell in love with the USA because of Stan Kenton and then the other guys…
I'm really intrigued that you worked with people like Mongo Santamaria and Eddie Palmieri in the US. How did you get to meet all those guys? Were you hanging around with the Latin Americans? Were there many Brazilians there at that time?
I hung around the Latin Americans. There were not many Brazilians in town. The only guy from Brazil that I knew at the time was Laurindo Almeida, who belonged to Stan Kenton Orchestra. And the guys from Carmen Miranda, the Brazilian Boys [Bando Carioca]: Zé Carioca, Nestor [Almeida], those are the guys. But I didn't quite fit in. Laurindo, he didn't want to bother with me. The other guys, Carmen Miranda's boys, left for an engagement in Las Vegas, and I said, "Hey, how about me?" and they said, "You are out because you are too American for them". "How come? I just arrived from Brazil, how come I'm too American?" It was because I had my new music with me that I used to play together with Antonio Carlos Jobim, João Gilberto, all the guys that became the Bossa Nova style. That style was very new for the guys, they were still singing the old style like "Oh ma, oh ma, banana, banana, oh ma, oh ma." I said "Oh, no, I got a different song." And they said, "No, you are too Americanized", and then they left, and left me alone in the streets of L.A., not knowing anybody. It was the blues man!
Who did you first find to play with then out of the Latin Americans? Was Mongo Santamaria quite early when you were in America, when you started playing with him?
I was playing with Johnny Martinez in L.A. He saw me with Mongo [Santamaria] crossing the street in L.A. with Mongo and he said, "Oh, I need a piano player. My piano player is sleeping over the piano while we're playing. I think something is wrong with him." I said, "Okay". And then I went in the afternoon to play an audition for him. He said, "Okay. You don't know how to play Latin but you have a good taste for music, so, the job is yours. Just keep listening to the Latin records, Tito Puente, Machito, Palmieri, Mongo Santamaria, listen to those guys and learn how the piano works on those orchestras." So, I spent most of my time with Johnny Martinez until Mongo called me to go to New York to join his new band. He was making a new band called Mongo Santamaria and La Sabrosa. I spent about three years with him, but I got tired of New York, and I came back to L.A. and joined Johnny Martinez again. But mostly I worked with the Latin people. The guys of Brazil, the Bossa Nova, they came into the scene, João Gilberto, Astrud, Tom Jobim, they passed through and asked me to make groups to back them up on shows and on the television. We did the Andy Williams Show, the Stevie Allen show.
When you were playing with those Latin bands, were you a big fan of the music they were playing, of mambo, cha-cha-cha, descarga?
No, in the beginning I said, "What the hell is this because I was ready for jazz. I went to For Jokers nightclub in L.A. on a Monday night to see Frank Rosolino [trombonist] play, and his guys. I asked them where I should go to hear some jazz. They said, "There's no such thing as jazz in L.A. right now, we only have these Monday nights in a few places with a lot of musicians wanting to play." If you want to find jazz musicians, you look in the Latin bands, they are all working in Latin bands, because that's the only work there is. So I became friends with the Mexicans, the Colombians, Puerto Ricans, Cubans, all those guys, all those Latin people. They taught me how to play cha-cha-cha because I didn't know. But I played so much this kind of music over ten, twelve years that it became part of my personal music. My style has a lot of moments like cha-cha-cha because I am certain now it belongs to me.
What was it like for you when Bossa Nova became huge in America?
I was the musical director of the "Girl From Ipanema" when Astrud Gilberto became a singer, when she left Stan Getz's group. She was just the vocalist of the group. But she had a big hit at the moment and one of the biggest hits of all time. The manager called me to be the musical director for Astrud. We recorded her first album and we went for a few jobs in some states of America and we went to London. We played for Paul McCartney and Linda. They came to the club to see us, it was a club called the Pink Elephant. Somebody came to the dressing room, said "hey Paul McCartney is here to talk to you." I said, "Okay, tell him to wait a moment. I'm coming." So, I played with all those guys. Tom Jobim came and got me to do some programs with Andy Williams. João Gilberto came and asked me to play with him at the Hollywood Bowl.
Joao Gilberto said that you created the rhythm of Bossa Nova. Is that right?
Some people say that he said that. I don't know. We were friends, we hung around. We were young. We were 18, 19, early 20s. We went back and forth. We had no job, no money, we had nothing. So, we would just hang around. We learned with each other about things. We were looking for a kind of music and people didn't like the kind of music we were looking for. We had trouble getting accepted by people. The engagements we had he asked me to play piano when he was playing the guitar. We went for a week in a certain place and then in a hotel for a week. After the first night the manager came to us and said, "Don't worry about nothing. Don't worry about the money, don't worry about the food, the transportation, the accommodation, the ticket. Don't worry about anything. But don't play, don't sing, don't do anything any more." We said, "What?" So, we had a rough time getting ourselves established. Only when it really became a very big hit with Carnegie Hall, when they got together with Stan Getz, and they recorded "The Girl from Ipanema", and it goes to the top of the charts. The Beatles were number two and "Ipanema" was number one. What the hell is that? We never had so much success when the Carnegie Hall show happened. Jazz became really popular music.
So I have a few favourite albums of yours, one being A Bad Donato. How did the idea for that album come around? Because that album is quite different to everything you've done…
Well, I went to do a tour with Sergio Mendes in Japan. I was playing piano in a group called Bossa Hill. On the trip the president of Blue Thumb Records, Bobby Krasnov was going along with us. I got to like my playing and he said, "When we come back to L.A. you look for me and we're going to record for you whatever you want to do with whoever you want" and I said, "Okay", but I didn't do it. When I came back to L.A., I let it go until someone called me and said, "Bobby Krasnov is looking for you". He said, "You promised to record for him and now he wants to do it." They told me to go to a music store and rent all the instruments you want and go home and practice them and when you're ready, call me. And I did. I went to the stores and I got some keyboards, Yamaha, Wurlitzer, I got all of them, I practiced one week and then I called Bobby Krasnov and I said, "Okay, let's go to record." I didn't know what to record because they said, "Do whatever you want." What do I want? I'm a guy that loves jazz but I'm not playing jazz, I'm playing Latin. What am I going to record? At that moment Jimi Hendrix, Janis Joplin, they were very popular those guys. And I went to a record store and said, "Give me all the albums that are successful because I want to hear this whole thing and then see what I'm going to do with it. But I didn't like anything really. Those pop stars I didn't enjoy. I didn't like the harmony or melody. I didn't like the way they sang. I didn't like anything. But in the middle of those things, there was a lot of James Brown. There were almost half a dozen of James Brown, and this I like because [hums a James Brown groove]… at least they have rhythm. The other music didn't have rhythm. So I based my inspirations on James Brown's music and went to record this idea of James Brown in my mind. I was in the house playing James Brown when the telephone rang. It was Eumir Deodato, he was in New York, I was in L.A.. He said, "Hey, what nice music you are listening to." I said about the album and he said: "You want me to come help you?" I said, "By all means, of course you are welcome." So, we spent one week just me and him together in the house. We were making arrangements together and ideas [hums a melody]. It became A Bad Donato, which is one of my strangest records.
I heard a story that on one of the tracks you had taken something, let's say an enhancer, not alcohol but something else, something stronger. Do you know what I mean? I'm trying to find a nice way to put it that there are certain songs which are quite psychedelic for various reasons…
Psychedelic? Oh, I took one LSD.
Okay, this is what I heard…
"Two After One". When we were going to record the albums, a gypsy [fortune-teller] said I should record at one o'clock on a Sunday afternoon. So we decided to record on a Sunday just for that, but got there two minutes after one. So, they called the tune "Two After One" [it should be noted that there is no song called "Two After One" on A Bad Donato – does anyone know which song he is referring to?]. The band was already playing, and I asked the people to give me a taste of LSD because it was very popular at that moment. Janis Joplin, the Beatles, everybody took LSD, "Lucy in the Sky with Diamonds". And then they gave me something that looked like a little print before I play my solos. So, you can check it out. It is called "Two After One", the keyboard solo, I took a little pill and I went out of my mind and I saw lights coming out of my mind and lights and columns in everything I was playing. But it was not fun and I just did it because I wanted to experience it and that's that.
So after that album you retured to Brazil, and then you made two other great albums "Quem É Quem" and "Lugar Comum"
This one was the first album with lyrics. First time I started singing my song because my song didn't have lyrics. This friend of mine, Augustino do Santos, he said, "Put some lyrics on your songs, we can't sing them". And then I put some words and I started singing. We called the album Quem É Quem and I never stopped doing music with words after that. Not that I write words but I asked friends to write words for me. It's very nice because they became more popular when people could sing them. I now have my songs in seven different languages, Japanese, English, different languages.
What was it like returning to Brazil in the 70s? Because obviously, when you returned to Brazil, you ended up working with Gal Costa, Gilberto Gil and Caetano. Was it a nice moment for Brazil in terms of making music because obviously there was still a dictatorship at that time, but there was also a great generation of musicians?
It was a lot of fun. When I left Brazil in October '59 they did't exist those people, Caetano, Gilberto, Gal, Elis [Regina]. Those are new people. When I came back in '72, I met all those guys. I knew about Joyce, Gilberto Gil, Caetano Veloso, Chico Buarque, Maria Bethania, Gal Costa, Elis Regina, because they used to bring records to America by Brazilian airplanes. I knew about all of them because records came just like I knew about all the Americans when I was in Brazil, Stan Kenton, Cal Tjader, Mongo Santamaria, Tito Puente, Gary Mulligan.
Got you. And how come you stopped making your own records for a while? After Lugar Comum, you had a break where you obviously played music with other musicians but you didn't record your own music for a while. How come?
Because the companies were not interested in me and I was not interested in the companies. They thought my music was not commercial. And I was not interested in that my music was not commercial. I was disinterested. We didn't care about each other. So, I spent on two occasions 10 years without recording. But then when I came back to record Almir Chediak he published my songbook, and then I became more popular because about 50 singers produced and sang my songs.
Right now it feels like you're prolific again now, because obviously you've done this Jazz is Dead album. But you also did an album, Donato Elétrico, and you're working on another album with the same producer, Ronaldo Evangelista, at the minute. Is that right?
We are working on another album for Natura [record label]. It's in process. We are doing it right now. And I did another one with Jards Macalé [Síntese do Lance – just released on Rocinante] which is a Brazilian artist we did already. I did one with my son Donatinho. We did another single. We had a guy from Incognito singing with us.
They keep coming. What was it like doing the Donato Elétrico album because that was with a new generation of Brazilian musicians now, all these guys from Bixiga 70 and other new bands? How was it working with them? Did it feel like playing with the guys in the 70s or was it something completely different?
It was fun and nice. I went to São Paulo. We got to get together in the studio and we started going. "Let's play. Let's play. Let's play." We didn't have anything premeditated. So, we ended up with about ten tunes. I wouldn't call them songs but tunes. We collaborated together, we played together, and made music together. It was very fun and nice to play with new musicians, with young musicians. They have a lot to offer.
And have you got any plans to stop?
In retiring? No, not yet!
I'm thankful.
I'm still going strong!
João Donato JID007 is out now on Jazz Is Dead

Follow Sounds and Colours: Facebook / Twitter / Instagram / Mixcloud / Soundcloud / Bandcamp

Subscribe to the Sounds and Colours Newsletter for regular updates, news and competitions bringing the best of Latin American culture direct to your Inbox.
Share: