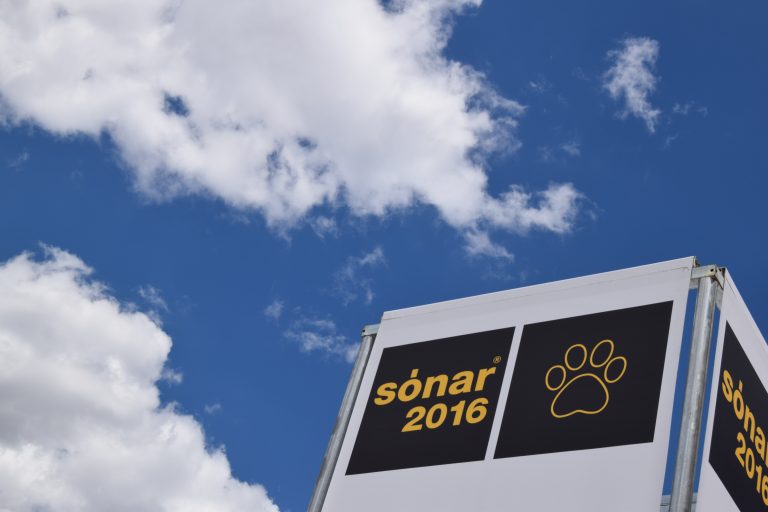 Charlie Bailey
Melting Landscapes, Puerto Rican Princes and Mad Professors: Sónar Day 1
17 June, 2016
Spending a day of sunshine and blue skies dodging wonky dancers and 'serious music types' is a strange experience at a festival. Everyone attending Sónar seems to be there for the music but the casual bacchanalia is clearly present in the sunburn and too-big grins of some attendees. Getting photos and navigating crowds in a mix like this is a matter of not stepping on the toes of chin-strokers, and smiling wider than anyone sane if you happen to bump into the ones too far gone. Thankfully some of our featured artists were there, as well as some honourable mentions, and duty obviously kept this reporter on the straight and narrow.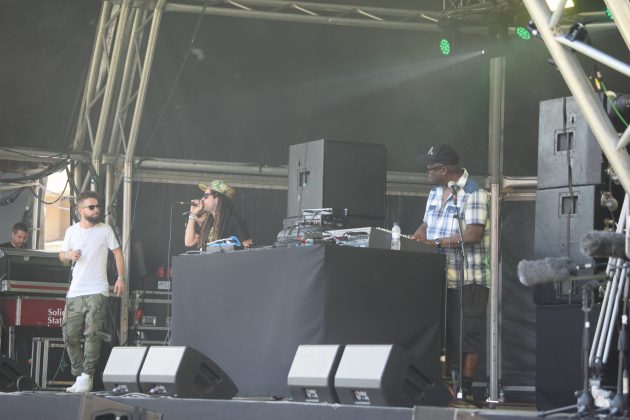 The first day started in a reassuringly righteous manner thanks to the the ever brilliant Mad Professor and the Spanish Dub Invasion. The veteran dub-reggae producer had three fine local MCs on hand to help fight off the vampires of Babylon, backed up by a none-finer selection of riddims. The set was largely heavily-versioned reggae standards, featuring crowd-pleasers from Bob Marley and Max Romeo, so that while not very far out by the good Professor's standards, it got the crowd skanking and singing early.
Nicola Cruz drew a good crowd to the indoor stage, for a set that pushed some hefty doses of synth along with the ambient soundscaping he's perhaps better known for. Combined with a tremendous projection graphic of morphing rorschach inkblots and melting landscapes, Cruz's set was a reminder of how much space there is to get lost in the rhythms and interlocking, puzzle-piece melodies that go into the music; guitars lurch and shimmer in and out of the beat but always land when and where they should, and shakers keep a subtler and slipperier time than militant kick drums do.
There's plenty of shuffling in the audience as most respond bodily, even if their brains are still trying to process, and the set draws more people in as it gets heavier. More synth leads and bass lines get introduced, and leavened a little with folk instrumentation at the bridges and builds. It's a testament to the strength of the material and to Cruz's performance that he can take the crowd to some quite unfamiliar territories and still keep them together throughout.
France's Acid Arab are a great DJ duo pulling the best and most hypnotic elements of acid techno and Mediterranean Arabic music together into a wonderful stew of finger-cymbals, 303 bass and ululation-inspiring build-ups and breakdowns.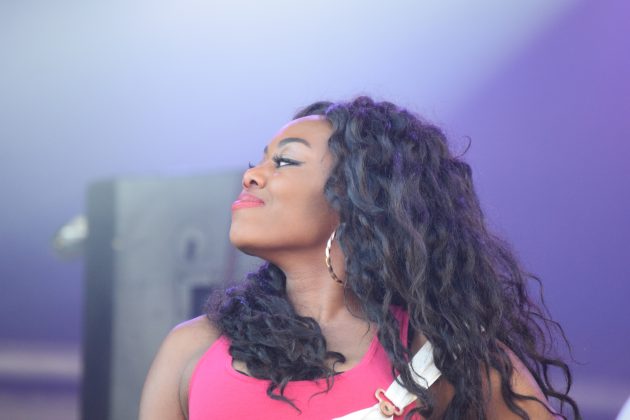 Lady Leshurr (UK; pictured above) brought the house down with a short set of her 'Queen's Speech' material, added some grime to Sister Nancy's classic "Bam Bam" and generally performed like she owned the place. Long live the Queen.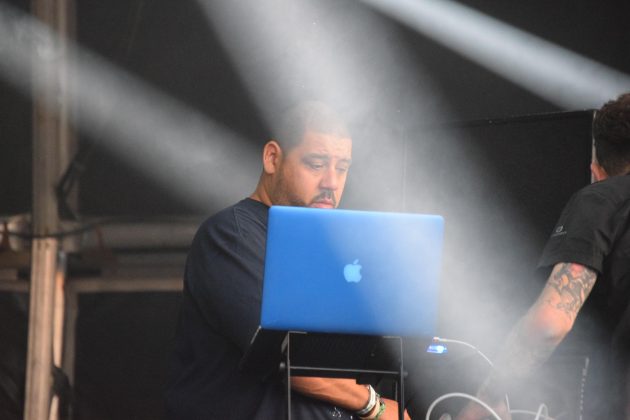 Brooklyn house's Puerto Rican prince, the Master at Work, Kenny Dope closed proceedings on the shortened first day (the following days go until the early morning) with a set that laid down a mark for the days to follow. Showing off a selection that drew on classic garage and hard house, polished modern beats and a mix that kept the whole crowd moving. It may have been the late hour and the last show-of-the-day feeling but it says something about a DJ who can bring together silver-haired disco mums, undercut sporting tech-heads, the summer-print fashion mafia, and the crustiest dreads.
Bring on day two, fingers crossed on the sun and blue sky…
All photos by Charlie Bailey.

Follow Sounds and Colours: Facebook / Twitter / Instagram / Mixcloud / Soundcloud / Bandcamp

Subscribe to the Sounds and Colours Newsletter for regular updates, news and competitions bringing the best of Latin American culture direct to your Inbox.
Share: