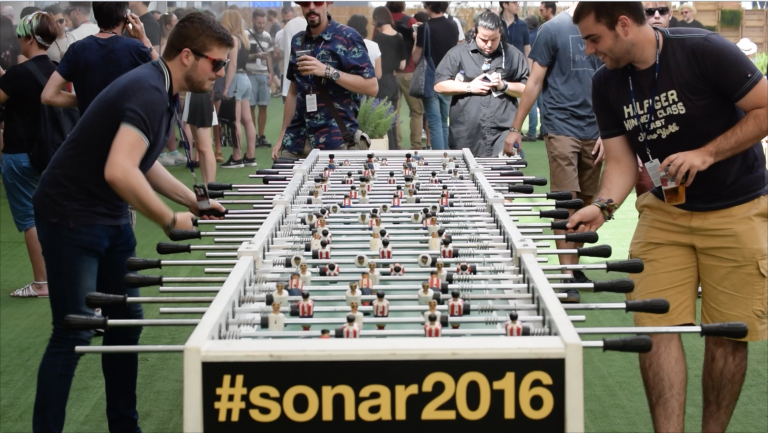 Charlie Bailey
Dreampop, Swamp Psychedelia and the King of Sleaze: Sónar Day 2
18 June, 2016
Day two of Sónar started early with Argentine solo artists Sobrenadar (Paula Garcia, pictured below). Setting up centre stage in the cavernous hall with only a handful of people looking the worse for yesterday's festivities, Garcia's 'aquatic dreampop' (according to Wikipedia) soon won over the entire room and brought in a steady flow of interested ears. With only a guitar and a laptop/synth setup, Sobrenadar's sound is surprisingly huge; like taking a deep dive in a warm sea of percussion and waves of bass.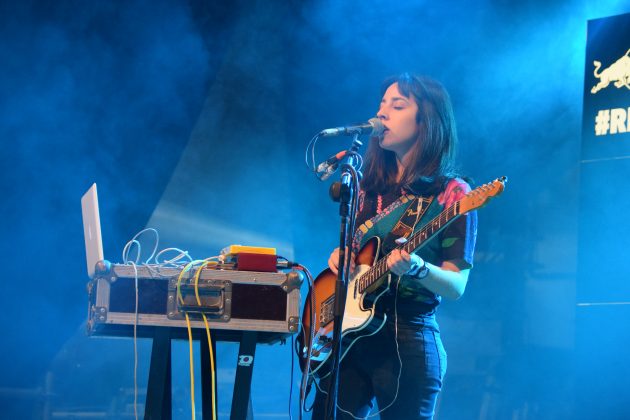 Awwz (Spain, pictured below) saw her 2015 release Bimba garner great reviews in the indie and dance press in Latin America, and made steps out of Spain with tour dates in Mexico. Today she was playing to her home crowd in Barcelona but had to contend with the weather, which turned torrential soon into her set. Playing to a dedicated hardcore of soaking wet dancers in the main arena (and a whole lot more cowardly but dry folks undercover) Awwz showcased her blend of futuristic R&B, storm be damned.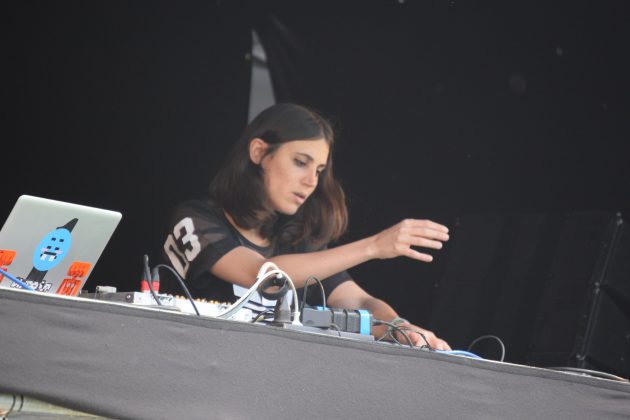 Heavy on the sub-bass and kicks with nice shuffling hi-hats, there was a recurring sigh of synthesiser underpinning her music that added to the edge of melancholy and set it apart from the uptempo and upbeat that can dominate a festival. It's not dour or gloomy but it has a nice emotional bite that may come as a surprise.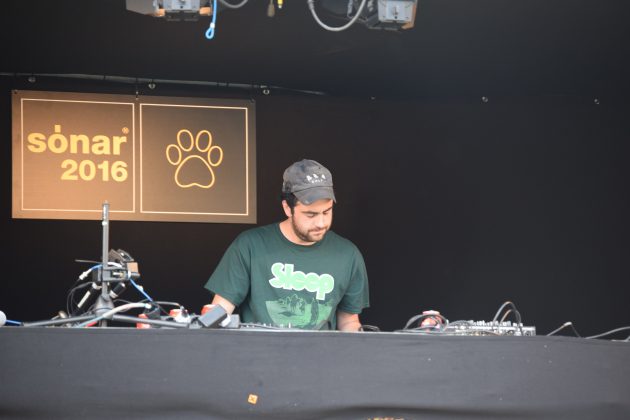 Colombian DJ Las Hermanas (pictured above) was instantly my favourite performer on sight, simply for the band t-shirt from stoner doom band Sleep he took to the decks in. Given the apparel, his set was a totally-appropriate mix of treacle thick bass and dubby psychedelic soul. The selection was abrupt and choppy in places, but the mixing of ambient samples, creepy vocal clips and vintage brass was great, as if Nightmares on Wax were raised in a swamp in the lowlands and fed a steady diet of peyote and classic films.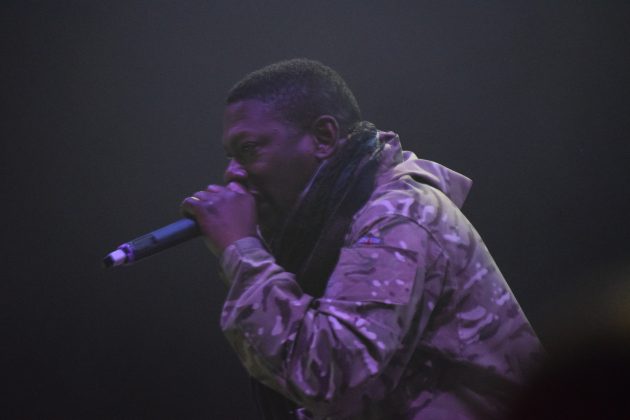 Trying to fit in two legends from either side of the Atlantic, I caught parts of performances from Roots Manuva (UK, pictured above) and Underground Resistance (USA). The former is a laconic rapper from London with a slack-seeming but razor-sharp delivery that makes him the sloppy ninja of British rap. The latter is a seminal Detroit techno outfit that influenced a generation of artists around the world. Both are worth checking out on record and in the flesh if you get the chance.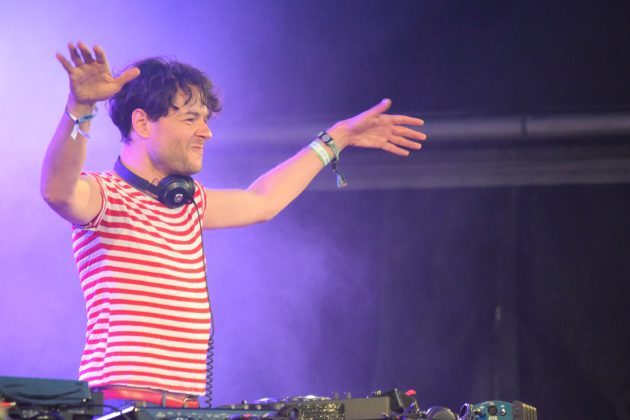 Finally, Chile's prodigal Germanic son, Matias Aguayo, was there to shake the foundations and to shake his hips in a militant fashion in his bid to be crowned the king of electro-sleaze (in keeping with the royal titles in yesterday's roundup). Aguayo is energetic to the point of mania, irrepressibly filthy in his manner, and in possession of the finest selection of tunes to touch on everything between two musical/cultural stereotypes: innuendo-laden, lithe bodied Latin, and heavy-duty, fist-pounding teutonic techno stomp.
Thankfully the hour is late, and the crowd are in the mood to be seduced. The set starts slow with some simple pop games, breaking the ice before the evening descends into a tropical fever. In my notes for the set, I've written 'just relentless' (that's a positive). Throughout Aguayo urges the crowd on, singing dirty, and chanting robotic filth into a vocoder'd microphone over rolling tech drums and 303 filter abuse.
There are enough varied breaks and hints at Aguayo's continued fascination with pop to stop it being a one note display. Some mutated cumbia breaks out at various points, and a big vocal bridge sets up a wall of crazed snares hinting at the upcoming drop that grows and grows, until the wave crashes down and the crowd explodes into a frenzy of movement.
With that, its time to fix up, shower down, and bid farewell to another day. You can get in touch during the third and final instalment of this year's festival via Twitter @MumblingMusing.

Follow Sounds and Colours: Facebook / Twitter / Instagram / Mixcloud / Soundcloud / Bandcamp

Subscribe to the Sounds and Colours Newsletter for regular updates, news and competitions bringing the best of Latin American culture direct to your Inbox.
Share: