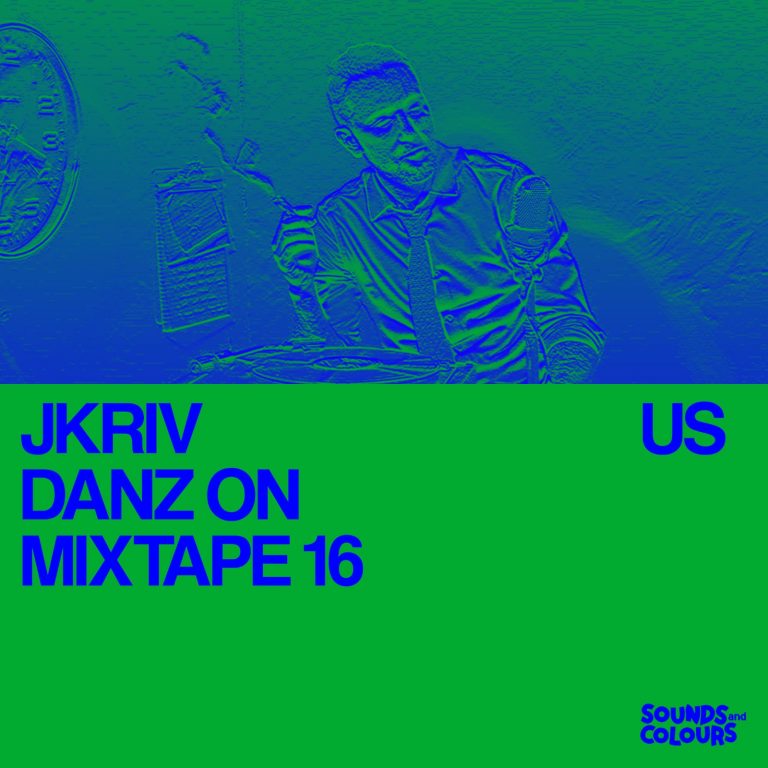 DANZ ON 16: Jkriv
19 March, 2021
JKriv, woven into the fabric of Brooklyn's club culture, is a producer, DJ, songwriter, multi-instrumentalist, and label- owner, whose two-decade-strong career has earned him ample accolades. Described as "an innovator of the scene" by legendary Defected Records boss Simon Dunmore, his stalwart place in New York's music world is unequivocal. He has released original productions and remixes via Joey Negro's Z Records, Soundway Records, plus new singles and remixes for Glitterbox. In addition to regular parties at hometown hotspots Black Flamingo, Le Bain, Good Room, Output and Elsewhere, J has performed live and DJ'd in over 30 countries and nearly every state in the continental US, sharing bills with Todd Terje, Tony Humphries, Session Victim, Joey Negro, and returned to play the idyllic Mareh Music festival in Brazil NYE 2020, for the second time.
Indeed, as much as local linchpin, J has also established himself a purveyor of all things outer-national. His label Razor-N-Tape now boasts an extensive catalogue which includes such delectable Latin American cuts as Diogo Strausz's recent EP Emancipação, Elia Y Elizabeth's reissued "Alegría" and Fatnotronic's exemplary LP Onde Anda. And, he's nurtured a personal long- standing love affair with Brazilian music through his 2017 Férias '77 LP compilation, and his 2019 Aguaxirê EP on Detroit's Rocksteady Disco. JKriv's tracks have been played by club and radio DJs such as Derrick Carter, Disclosure, Andrew Weatherall, Louie Vega, Kenny Dope, Mark Farina, BBC Radio 1's Pete Tong and BB6's Craig Charles, among many others. It's a pleasure to have a veritable master of his craft sit in for this week's Danz On Mixtape.
"South American music is a deep love of mine, and I realized as I started to put this mix together that it would be very difficult for me to get all my ideas into just one hour! I ended up primarily using tracks that I have played a lot in my sets over the past few years. Many of these have beautiful memories associated with them…such as the boat parties at the Mareh Festival in Brazil, an amazing gig at a party in Mérida, Mexico or those woozy late nights at Mezcalaria Milagrosa, one of my favorite spots in Brooklyn. I also sprinkled in a few new ones from some brilliant musical friends such as Bernardo Pinheiro and Cesar Toribio, and of course included of few of my own musical excursions into Brazilian and Latin-influenced music. Most of the songs in here are remixes or reworks produced for the modern dance floor, which I suppose is my take on "Danz On," but it's really just one side of my story with Latin music. I may need to come back to do a set in one of the other formats! Gracias por invitarme, this was a lot of fun. :)"
Tracklisting
Fafá de Belém – Emoriô (Bernardo Pinheiro Rework)
Son Caribe – La Colegiala (Duckcomb Edit)
Helio Mattheus – Eu, Réu, Me Condeno (Fatnotronic & Poolside Edit)
Joe Cuba – Siempre Sere (Cody Currie Edit)
Wganda Kenya – Tipit Hayed (Blundetto Edit)
Jungle Fire – Firewalker (JKriv Remix)
Pinduca – Vamos Farrear (Daniel Haaksman Edit)
Son Palenque – La Negra (BOSQ Remix)
Vagabundo Club Social – Angayusa (JKriv Discumbia Mix)
Conclave – Perdon (Louie Vega Remix)
JKriv – Aguaxirê
Jose Marquez – Canto del Caribe (Jose Marquez Mix)
Prince of Queens – Merecutek
This mixtape series takes its name from 'Danzon (Dance On)' – an album by celebrated Cuban trumpeter, Arturo Sandoval. The album's title plays on the name of Cuba's national dance: the danzón, introducing its English homonym and punning on the fact that native Latin American music types are loved on dance floors worldwide. For this mix series, expert dance floor-fillers from Latin America and beyond will be serving Latinx killers so that we can dance on worldwide.

Follow Sounds and Colours: Facebook / Twitter / Instagram / Mixcloud / Soundcloud / Bandcamp

Subscribe to the Sounds and Colours Newsletter for regular updates, news and competitions bringing the best of Latin American culture direct to your Inbox.
Share: