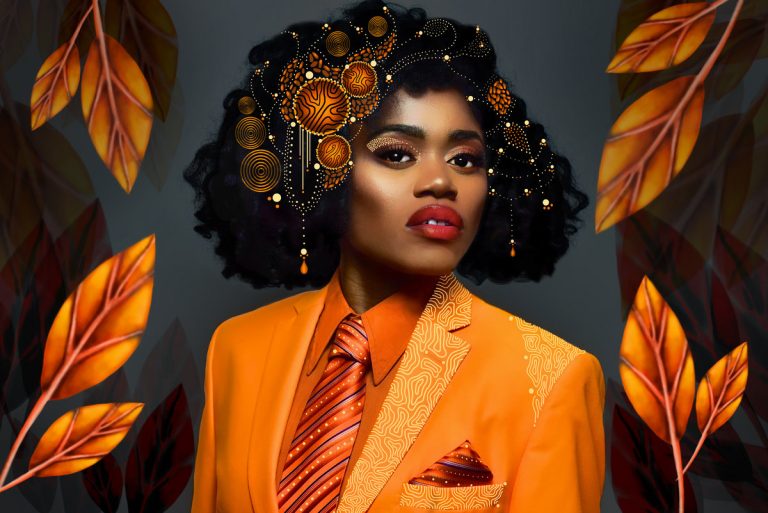 Prezident Markon's Singles Round-Up (Flora Purim, ¿Who's The Cuban?, Prince Of Queens, Juanita Euka, Pahua, Twin Palms and more)
16 February, 2022
This is the first round-up of new singles since November of last year, which just goes to show that even musicians and producers wind down for Christmas. The studios are starting to spawn again, so here's an initial batch of new arrivals for a new year.
---
Flora Purim "This Is Me"
Let us now praise famous women… Having lost one Grand Dame of Brazilian music recently, in the form of the remarkable Elza Soares, it's reassuring to know that Flora Purim is still recording. Even better, her first album in 15 years will feature husband and collaborator Airto Moreira, and the single here is an update of one of his tunes, "I Don't Wanna Be Myself Again". That crystalline voice has dropped an octave or so over the years and, ironically, there's even a hint of La Soares in the timbre at times, but she's sounding great and this promises much for the album due at the end of April on the ever-dependable Strut label.
---
¿Who's The Cuban? "Nunca Mataré"
I suspect that Airto and Flora would approve of this nine-minute-long slice of what this French group describes as "Latin psychedelic pop rock": the groove is tight and infectious; the horns snarl and crackle; and the vocals of expatriate singer, Pao Barreto, are full of the promise inherent in last year's solo album, Spiralis. It's quite a surprise when they put the brake on things suddenly half way through before the septet picks up the pace again to usher in the song's climax. The band's second album is scheduled for October and it should be worth waiting for on this evidence.
---
Daniel Maunick "Illusions"
Like father, like son… Not only physically is Daniel a chip off the old block, but it's not much of a stretch to imagine his music being performed by an updated version of his dad Bluey's old outfit, Incognito. A leading light now at Far Out Recordings, Daniel's experience of producing the likes of Azymuth, Alex Malheiros and Marcos Valle is very much in evidence on this lead single from his forthcoming sophomore release for the label. It's the sort of sinuous, bliss-full Afro-Brazilian dance music that gets under your skin.
---
Tempura and Edgar Valente "Cinco Sentidos"
Here's one that insinuates itself in quite a different manner. The second single from the new album Bandua, a collaboration between the Brazilian-Portuguese producer, Tempura, and the Portuguese singer and musician, Edgar Valente, is a mesmerising piece of "folktronica" that winds itself around you like a length of silken yarn. Tempura describes himself as a "sound explorer" and together they explore with fresh eyes a repertoire of traditional Portuguese songs from the Beira Baixa region.
---
Kansado "El Neo Songo"
There's a hint of '90s acid-jazz in this little concoction cooked up by Kansado, an independent musician based in New York, who seeks to fuse the rhythms of the Caribbean with those of hip hop and neo soul. It comes from an album scheduled for March, Futuro Tumbao II, a follow-up to his debut, Futuro Tumbao, which came out three years ago on the Darker Than Wax label. Some nice ringing guitar and squelchy synth sounds take you back to the past, though, rather than on to the future.
---
Prince of Queens con El Julius "Rompe Cadenas"
Also based in New York, the Prince of Queens is a purveyor of rather different Latin rhythms. Part of the edgy Combo Chimbita outfit fronted by the extraordinary singer, Carolina Oliveras, Felipe Quiroz (to use his real name) hooks up here with his fellow expatriate Colombian, vocalist El Julius, for this rough-hewn chunk of cumbia. The Prince's instrumental tracks and El Julius' vocal were recorded on analog machinery to create something suitably unadorned and grittily authentic.
---
Juanita Euka "Na Lingi Mobali Te"
Here's another gem courtesy of Strut Records. She may be Congolese by birth, but this young vocalist was brought up in Bueños Aires and derives her musical inspiration from the likes of Celia Cruz and La Lupe. Her credentials are impeccable: her uncle was the incomparable Congolese guitarist, Franco, and she has fronted the dynamic live shows of London Afrobeat Collective. Resident now in the UK, you've got to love Ms. Euka's sense of style and sheer pizzazz.
---
The Ano Nobo Quartet "Elefantes"
Named after the celebrated Cape Verdean composer, Ano Nobo, this quartet of acoustic guitarists is led by the former freedom fighter and globetrotter, Pascoal. He and his three Koladera cohorts play as seamlessly as their call-and-response vocals, spicing the mix with Brazilian samba canção, American blues and other such pan-global influences to create the kind of melancholic music that could ultimately only derive from these islands off the west coast of Africa. It's brief but gorgeous and The Strings of São Domingos, the album due this month on Ostinato Records, is surely not to be missed.
---
Pahua feat Moügli "Aguacero Tropical"
Last year, this young Mexican singer, Pau Sotomayor – known to her public as Pahua – brought out three EPs that featured collaborations with artists from around the globe. For her first single of the new year, she's teamed up with the Colombian duo Moügli for this ambient dance track produced by her trusty Canadian cohort, Robert Strauss.
---
Twin Palms & Jenn Morel "Me Pasé"
Somewhat more up front – nay, in yer face – is this three-minute reggaeton romp: a collaboration between Twin Palms' Captain Planet and Raphael Futura, and Dominican singer/rapper (and I think we should add "dancer"), Jenn Morel, who astounds her male collaborators in this bogus dance audition. The cheek of it!
---
Kiko Villamizar "Sembrá el Maíz"
This is the third single from the Austin-based Colombian artist's third album, Todo el Mundo, out this month. Raised on a Colombian coffee farm, Villamizar assimilated the indigenous folk music and later collected the melodies and rhythms during his travels as a young man that inform his kind of musical fusion. Like his videos, his music is charming and engaging.
---
Pehuenche ft. Carlos Sadness "Brillando"
Carlos Sadness; now there's a name to conjure with. The Spanish singer/songwriter has previously shared a stage with Pehuenche, the popular Mexican minstrel, and here they team up for an upbeat song with an upbeat message about living with hope. I could express the hope that I never again… no, I won't go there. There's room for all genres in this column.

Follow Sounds and Colours: Facebook / Twitter / Instagram / Mixcloud / Soundcloud / Bandcamp

Subscribe to the Sounds and Colours Newsletter for regular updates, news and competitions bringing the best of Latin American culture direct to your Inbox.
Share: