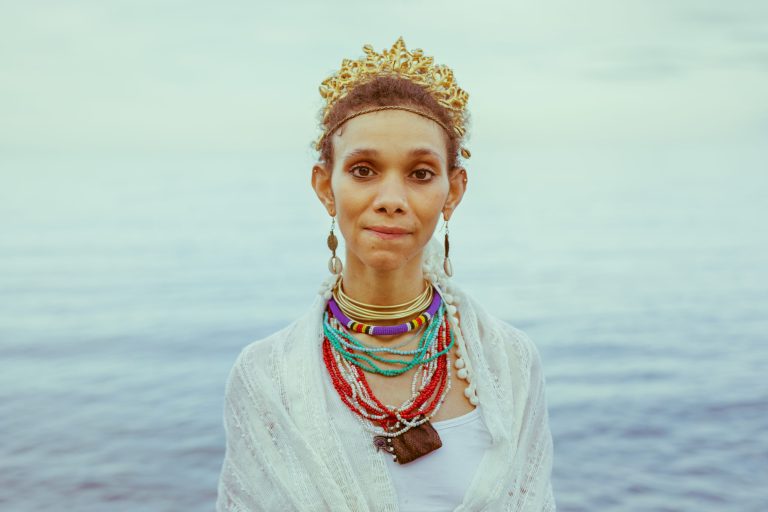 Prezident Markon's Singles Round-Up (Tim Bernardes, Amai Kuda et Les Bois, Bruno Berle, Afro-Andean Funk, Sessa and more)
26 May, 2022
The flies, the damnable flies! It's too darn hot here in rural France – but at least I can take myself off to the nearby river with a good book and an MP3 player primed with promos. There's plenty of fine new singles from the Latin world to freshen things up, even if this month there's an apparent glut of goodies from Brazil.
---
Tim Bernardes "Nascer Vivier Morrer"
We'll start with a pair of delicacies from a Latin Grammy-nominated Paulistano. This singer, songwriter and producer has collaborated with a host of golden greats, including Fleet Foxes, David Byrne and Gal Costa. His first single from his second solo album, due out in September, is a meditation on the miracle of existence. If anything the B-side, "BB (Garupa de Moto Amarela)" is even better. Together they conjure up a feeling of Seu Jorge sitting aboard Steve Zissou's boat singing acoustic versions of David Bowie songs in Wes Anderson's marvellous The Life Aquatic.
---
Bruno Berle "Quero Dizer"
Still very much in the "realm of affections" – to translate the forthcoming album on Far Out Recordings, No Reino Dos Afetos, by a young poet, composer and multi-instrumentalist from Brazil's east coast – comes this understated example of his artistic "desire to find beauty". It sways along gently like a soft breeze, with guitar and kalimba colouring Berle's filigree vocal – then stops with a jolt, just as your eyes are beginning to… get… heavy… and…
---
Sessa "Canção Da Cura"
Where was I? Who am I? Ah yes… Sessa: another minstrel in search of ecstasy. Back in March, I highlighted another slice of "new tropicalia" from the rather delicious album due in June, Estrela Acesa. If not quite so ethereal as the preceding "Gostar do Mundo", the second single still makes for a mesmerising two-and-a-half minutes. The backing of acoustic guitars and softly-spoken percussion conjures up Tiganá Santana, while Sessa's beautiful lead vocal is echoed by a female chorus to gorgeous effect.
---
Daniel Villareal "Patria"
Someone else featured in March was this Panamanian-born drummer, making waves on the contemporary Chicago jazz scene. It's the third single taken from the album Panamá 77 and one of a pair of songs that veers away from a jazz trajectory to explore the Latin folk influences from Villareal's native Central America. A classic song in Panama, the track was conceived as a tribute to its composer, the organist Avelino Muñoz. Son of a father who was also an accomplished organist, the younger Villareal describes it "as a pulsing hypnotic waltz like a romantic dream of love." I couldn't have put it more concisely myself.
---
Jose Conde "Dale Pa 'Ya"
I love this – video and song. With its riff vaguely reminiscent of Deee-Lite's "Groove Is In The Heart", this frothy confection was inspired by two dogs: George Clinton's atomic creature and the singer's own mutt. Señor Conde describes the song as "an absurd mantra to empower those who need to exorcise demons or ex-lovers, gun freaks, or any other bad energy." It comes from the ex-Ole Fresca band member's second solo album, Souls Alive in the 305, which is out this month. The Cuban expat, based between Brooklyn and Miami, explains that "Dale Pa 'Ya" means "Get over there!" Zero bad energy when you spin this one.
---
Amai Kuda et Les Bois "Eshu"
While in North America… Amai Kuda is a vocalist with Afro-Caribbean roots based in Toronto. She prefers the term "movement" to describe her group, embracing perhaps the Nigerian animators, Spoof Animation, who created the accompanying video. The "trickster" Orisha, Eshu, is the messenger between humans and the Yoruba deities, and the single from their album EmUrgency! calls upon him to transform negative into positive. There's a hint of Amai Kuda's Trinidadian origins and the island's indigenous soca in a genre-defying musical mix that has inspired such positive epithets as "earthy", "rootsy" and "good for your ears".
---
Afro-Andean Funk "Aqua del Olvido"
Peruvian vocalist Araceli Poma teamed up with the bassist, composer and producer Matt Geraghty three years ago in a Lima recording studio. Afro-Andean Funk was born last autumn and the singer wants "Peruvian music to reach the whole world with a new sound." The single (from The Sacred Leaf album released at the end of this month) translates as "water to forget" and it's based around ancestral stories of the jungle and shamanic rituals that take place during Ayahuasca sessions in the Peruvian Amazon (apparently). Fortunately, you don't have to spew up the contents of your inner being to enjoy this funky, bass-driven number that reflects Matt Geraghty's customary cross-cultural music collaborations.
---
TC & The Groove Family "Duende"
Still moving, still grooving… The first single from First Home, the debut album of an outfit conceived at Leeds College of Music, has just enough Latin poly-rhythms and bounce to the ounce to slip into this round-up via the back door. It's produced by Tom Excell of Nubiyan Twist and features some fine vocals by Pariss Elektra, so I'm going to ask any purists out there to show me some tolerance. I like Nubiyan Twist and I think I'm going to like TC & The Groove Family.
---
Cerrero y La Marea "Lamento"
There's always room and love to spare for music from Colombia's Pacific coast, especially when it's as haunting as this new offering from Discos Pacifico. When you learn that an alabao is a song of farewell and a lament of the soul "made to help people in need and alleviate the pain", this single makes perfect sense. Lizeth Micolta's vocal sends elemental shivers down your backbone. Extraordinary!
---
Mini Trio "Hare Krishna"/ "É O Que Ela Quer"
We'll finish this month on a preposterous note. The Vampisoul label has unearthed another monster of dubious taste. A mere description of the A-side, "Hare Krishna", should give the game away before you need hear a single note. Utterly bizarre, it starts off as a kind of flute-driven bossa before the female vocalist chants "love, love, love" and then "mari-, mari-, mari-juana" over the kind of big band arrangement that makes Buddy Rich seem subtle. The B-side, however, has a toned-down kitsch wow-factor that could seduce you into buying the reissued 7″ single. Someone in the YouTube comments asks, "Is this a cover of 'She's Not There'". It is, indeed. The big band is turned down to gas mark Quincy Jones and the vocal lacks that wonderfully mysterious quality of the original's breathy Colin Blunstone vocal, but it has enough je ne sais quoi to justify my leaving it with you to chuckle as you mull over the question, "Who were the Mini Trio?"
---
"Goodnight Irene" – as Lead Belly would sing.

Follow Sounds and Colours: Facebook / Twitter / Instagram / Mixcloud / Soundcloud / Bandcamp

Subscribe to the Sounds and Colours Newsletter for regular updates, news and competitions bringing the best of Latin American culture direct to your Inbox.
Share: