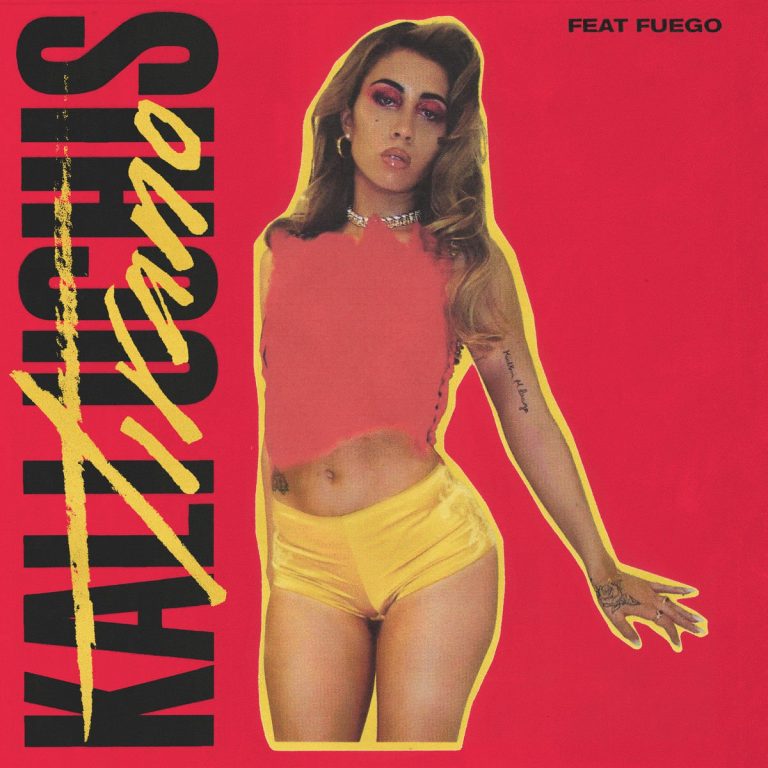 The Spanish Remix: A Brief History In 10 Urban Songs
01 June, 2018
Crossing a border has always been a hard business. Migration is full of stories concerned with providing a better future for one's family or having to leave for your own safety or even finding a way out of a country that is politically struggling. Imperialism has set up a cultural agenda where the history being told is that of the conquerors. And in western culture, there is no bigger empire than the United States, something that we cannot hide from when talking about the consumption of art, film and music by the country's southern neighbours.
"Anglo" music accounts for a huge section of the radio airplay and music store crates in Latin America, while in English-speaking countries, Spanish-spoken records are restricted almost only to the most curious and the immigrants. Of course, this hasn't meant that all of the big names have missed the "lingo", with Gloria Gaynor, Grace Jones and Madonna all recording in Spanish, though these are special cases, mainly ballads and select Latin vibe tracks.
Recently, this picture has begun to change, with urban music being the surprise home for the Spanish language to finally find a place in the global pop charts. This began in 2004, a crazy year for Latin American mainstream music, when Daddy Yankee's "Gasolina" exploded and opened the door for the first Latin urban artists – such as Tego Calderon, Julio Voltio, and Daddy Yankee himself – to be featured on tracks by mainstream US artists, both on remixes and original tracks. The flag was raised, and although the initial reggaeton fever chilled, producers and artists became aware that Latin rhythms could help them sell more records. This was the first step.
Fast forward to 2015 and dembow moved into the mainstream with the help of North American electronic music producers. We also saw the first "Spanish Versions" where Latin artists were invited to re-sing an entire song or add an extra part to a song in Spanish. This trend has picked up pace in recent years and is now breaking barriers, flipping the original format, as now you have iconic Anglo artists jumping on Spanish-language hits. The favour is being returned. Nicky Minaj and Will Smith are just two examples of artists who recently added English verses to songs originally sung in Spanish. Another notable example is J Balvin's "Mi Gente", which hit the charts worldwide with Beyonce adding verses in Spanish. Considering it was a favourite of the former president of the United States, its popularity shouldn't be too surprising, and hence the fact why Beyonce would want to get involved.
Here is a trip through 10 of the best Spanish Remixes out there, showing how the 'genre' has changed, and become a major concern, over the past 20+ years.
Delinquent Habits – Tres Delinquentes (Cubano Remix Spanish) / 1996
This song is an instant classic at Latino hip-hop parties, but it's Spanish version also had heavy radio play in South America. The "Cubano Remix" of the Spanish version also gives the song a new party flavour, leaving behind the mariachi samples from the original.
Cypress Hill – Yo Quiero Fumar (I Wanna Get High) / 1999
Continuing chicano rap traditions, Cypress Hill released most of their singles with Spanish versions for the Latin market. This also led to a compilation from 1999 called Los Grandes Éxitos En Español, which also included a new song called "Siempre Peligroso" with Fermín IV from Control Machete.
The Roots – You Got Me (Me Tienes Remix ft. Mercedes Martinez) / 1999
A hidden gem on the b-side for one of the most notable hits by mainly-instrumental hip-hop group The Roots. This rework includes a new beat and English verses by Black Thought, but it also features a new chorus in Spanish by Mercedes Martinez, part of the soul duo Jazzyfatnasteees.
Sean Paul – Punkie (Español) / 2002
With his smash album Dutty Rock, Sean Paul was at the forefront of dancehall's return to the global charts in 2002. He can even be made accountable for leading the way for reggaeton to hit the mainstream shortly after. "Punkie (Español)" was included as a bonus track on Dutty Rock and even functioned as a single in South America.
Rupee – Tempted To Touch (Reggaeton Remix ft. Daddy Yankee) / 2004
Originally sung by Rupee, the "Reggaeton Remix" was a big hit in Latin America because it included man of the moment, Daddy Yankee, who was everywhere at the time with his song "Gasolina". It's quite probably that most Latin audiences think this is a Daddy Yankee track and have forgotten about dancehall singer Rupee's top billing.
Christina Milian – Dip It Low (Reggaeton Remix ft. Julio Voltio) / 2004
When the first reggaeton wave started, everyone wanted a remix or a collaboration with Puerto Rican artists. The market was full of bootlegs and hard to find "promo only" remixes. One of the most notable R&B-goes-reggaeton remixers was DJ Kazzanova, and for this Christina Milian take, he brought none other than Julio Voltio.
Fuego – Cuando Suena El Bling (Hotline Bling Spanish Remix) / 2015
Dominican singer Fuego provided many classic examples of the trend of taking mainstream English songs and giving them the Spanish treatment. He's even behind the mambo version of Gyptian's "Hold Yuh", "Una Vaina Loca", which is the version that most Latinos know. This flip to Drake's "Hotline Bling" has hit close to 2 million views in Fuego's channel on YouTube.
Kali Uchis ft. Fuego – Tirano / 2017
Talking about the rise to underground stardom of Kali Uchis is like a fairy tale, in just a couple of years she went from dropping an internet mixtape to working with Major Lazer, Gorillaz and Tyler, The Creator. The original "Tyrant" song is as good as the Spanish one with Fuego, and includes the vocal support of Jorja Smith.
Cardi B – Bodak Yellow (Latin Trap Remix ft. Messiah) / 2017
Cardi B's Bodak Yellow dropped and suddenly it was ubiquitous, making Dominican descendant's career go from nothing to something in a blink of an eye. She built on this success to become the first female artist to have 5 simultaneous hits on Billboard's Hot R&B/Hip-Hop.
Lil Pump – Gucci Gang (Latin Remix ft. Bad Bunny, J Balvin & Ozuna) / 2018
This Lil Pump track has become an anthem of trap ostentation, and of course a Latin remix wouldn't be complete without the infamous Bad Bunny, but it's made even better with J Balvin and Ozuna. The rumour about why this remix hasn't been officially released yet is because it's said there will be even more artists included. Stay tuned for the latest on that one.

Follow Sounds and Colours: Facebook / Twitter / Instagram / Mixcloud / Soundcloud / Bandcamp

Subscribe to the Sounds and Colours Newsletter for regular updates, news and competitions bringing the best of Latin American culture direct to your Inbox.
Share: