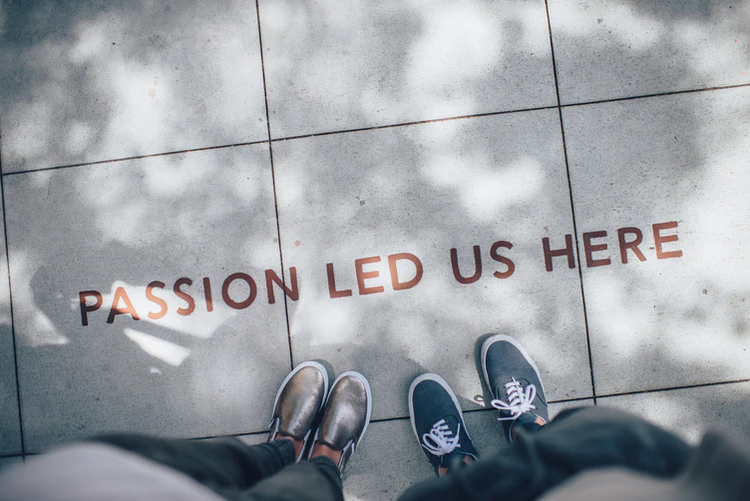 10 Highest Paid Jobs in Brazil
03 August, 2021
Brazil is the fifth-largest country in the world with a coastal population of more than 200 million. It generally depends upon agriculture, mining, manufacturing. Brazil is a leader in producing materials like iron ore, gold, quartz, diamonds, tin, bauxite and gems. It also exports steel, automobiles and consumer goods. However, since the mid-20th century, Brazil is rapidly urbanising and Brazilian agriculture is declining at a fast pace. Brazil today has a rapidly growing service sector. Let us see which are the highest paying jobs in Brazil these days.
#1 Doctor
On average, a Brazilian doctor earns from 16,600-48,600 BRL per annum. Whether you are a surgeon, physician, nutritionist, allergist, clinical psychologist, cardiologist, behavioural health specialist, neurologist, or chiropractor, you can earn a high salary in Brazil. It takes almost 6 years to become a doctor in Brazil including 2 years of the basic cycle, 2 years of professional education and 2 years of clinical rotations.
#2 Chief Financial Officer
According to PayScale, a chief financial officer in Brazil earns up to 446,400 BRL per annum which is quite promising. Chief financial officers or CFOs hold a very superior position in a company where they supervise the financial operations of a company and ensure the smooth operation of the business. The duties of a CFO include tracking cash flow, financial planning, taxation and all other finance-related operations.
#3 Bank Manager
Bank Managers earn better salaries everywhere. In Brazil, a bank manager on average earns 169,200 BRL. The main job duty of a bank manager is to look after the day to day operations of a bank such as marketing, HR, regional branches and bank profitability. The bank manager also meets with customers and solves their problems or complaints, ensures the highest degree of banking services, monitors the sales targets and ensures a healthy work environment in the bank.
#4 College Professor
On average, a college professor earns an annual salary of 185,806 BRL in Brazil which includes assistant professors, postsecondary or higher educationists. The main job of professors is to mentor and teach students a specific course according to the curriculum provided by the college or university. They also contribute to setting the course curriculum in coordination with other college committees. They create instructional materials for students including presentations, class notes, assignments and test papers. They evaluate every student's performance in class and academics. Professors are also expected to contribute to the education field through research.
#5 Lawyer / Advocate
Lawyers or advocates in Brazil can earn up to 50565 BRL per annum. Lawyers, attorneys or advocates are an important part of society. They are needed to help provide justice to common people against crimes. Lawyers advise research, draft legal documents, collect evidence and information and defend or prosecute in the court. They must stay aware of the current state of law and order in the country and develop case strategies to resolve the cases early without costing much to the state and the client.
#6 Judge
Judges in Brazil earn up to 131242 BRL per year. Maria, who provides law homework helpin Rio de Janeiro says, "judges are an important part of the society to help maintain law and order. They listen to the testimony of witnesses and hear allegations of the lawyers in the court or during trials. They instruct the jury on cases and determine the extent of punishments that should be given to the guilty." The final verdicts in the court are given by judges. They must stay neutral so that they can give correct verdicts.
#7 Chief Executive Officer or CEO
A CEO is a highest-ranking official in a company who is responsible for the overall success of the business. They might seek the advice of various managers and other officials in the company, but they have the ultimate authority to make decisions. On average, CEOs earn at least 581588 BRL per annum. The main role of a CEO is to lead the business, create and implement the vision and mission of the company, set goals and strategies for business, and assess risks that might occur in the process.
#8 Public Relations Manager
The salary range for Public Relations Managers in Brazil is between 176,437 BRL and 315,763 BRL. The Job role of PR managers plan, develop and implement PR strategies for a business. They manage enquiries from the media regarding businesses. They also organise events and conferences and attend promotional events. PR managers work in advertising or marketing agencies, private companies, charities, government organisations, retailers, consultancies, and manufacturers.
#9 Geologist
We all know that Brazil is gifted with a wonder of nature, the Amazon rainforests. Geologists are in great demand in Brazil. Their average salary per annum starts with 97500 BRL. Geologists are scientists who study the earth and its history. They can work in various fields like environmental organisations, natural resource companies, government agencies, laboratories, non-profit organisations and so on.
The job responsibilities of a geologist include planning geology projects such as mining, construction, oil extraction etc, surveying sites, gathering and analysing geological data, examining the composition of soil and writing reports. Judy, who provides geology assignment help in São Paulo says, "a geologist also ensures that no harm is being caused to the environment due to a project and applies the knowledge of chemistry, biology, physics and mathematics to study the composition of the earth, examine rocks and fossil fuels."
#10 Regional Managers
On average, regional managers in Brazil earn at least 205873 BRL. Regional managers supervise the work of other managers. They plan and manage the operational process of the organisation and assign different responsibilities to the managers, direct the recruitment processes, and also manage the budgets of the regional office.
These were the 10 highest paid jobs in Brazil. The numbers indicate average yearly salaries, yet the exact salaries may vary from one organisation to another and also on the job experience of an individual. If you want to have a bright career in Brazil, try getting into these jobs or gain a degree that can help you reach these positions. Since most of these jobs require high experience. If you want to add any jobs to this list, do not hesitate! Share them with all of us in the comments.

Follow Sounds and Colours: Facebook / Twitter / Instagram / Mixcloud / Soundcloud / Bandcamp

Subscribe to the Sounds and Colours Newsletter for regular updates, news and competitions bringing the best of Latin American culture direct to your Inbox.
Share: