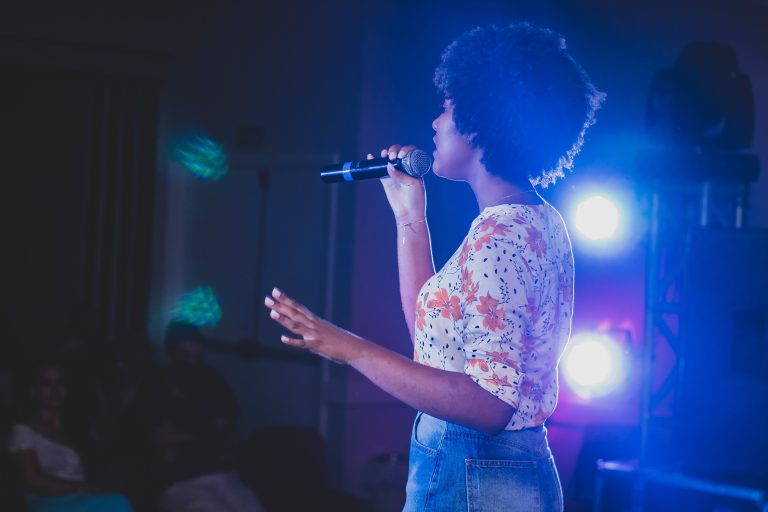 Could You Make it as a Professional Singer?
03 January, 2023
You're a music lover, and you enjoy nothing more than singing along to the bands you adore. Perhaps, you already write your own music and dabble in uploading it to the net. Maybe, you've even sung live once, or on several occasions in local venues.
However, only the tiniest proportion of people ever get to sing or play music for a living, including those with incredible natural ability. Music is adored across the world, and Latin America itself has a rich and diverse history of music encompassing all manner of genres from regional styles to jazz to modern Latin pop.
And many Latin Americans have found success not just in their home countries but much further afield. Carlos Santana is one of the most successful Latin American musicians and has sold more than 63,265,903 albums.
Can you make it as a professional singer?
Unfortunately, many individuals who could sing incredibly well, or play the guitar like Santana, never got their break. There are many reasons that talented artists never reach the heights that they deserve. They might not be confident enough to seek attention, they may not know how to promote themselves, and they might simply never get spotted by the right people.
Another reason that some singers don't make it as professionals is that they overlook the importance of vocal development. Many of today's stars previously sought out Singing Success and other vocal coaches to help master harmony, and transform their voices.
How to improve your chances to sing as a career
Perhaps, the first thing you should consider is what can you realistically expect to achieve. Set your targets high, but consider all the possible ways you can sing professionally. Not everyone gets to record albums and tour the world, but there are other options for singers. Below are some ways you could enter the music industry and create a career.
Recording artist
Singing teacher or vocal coach
Back up singer
Session singer
Freelance singer
While you may have set your sights on stardom, becoming a session or backup singer is a great career option, and gives you the chance to record vocals with other musicians, and even tour.
How much you can earn as a professional singer will depend on your talent, experience, flexibility, and how in demand you are. The median salary for professional singers or musicians in 2019 was $43,487 in the US. A singer's earnings in Brazil on average would be R$117.92 per hour which would include freelance performers.
It helps to be versatile
Being able to perform with different styles of music will increase your demand as a backup or session singer. One of the most successful exports from Latin America is Shakira, and she created crossover success by infusing pop, rock, and even pan-Caribbean influences into her music.
Mixing things up with your music is no bad thing, and even Kate Bush got a Brazilian forrozão makeover for Running up That Hill.
Use a voice coach or teacher and improve your vocals
As you read above, many professional singers have used vocal coaches in the past, and many continue to do so throughout their careers. Approaching a vocal coach won't only see you learn how to develop your singing voice, but also how to care for it.
If you want a career in singing then a vocal coach will help you to build range and master vital areas such as vibrato and harmony. But, they will teach you about protecting what is your main asset; your voice.
Get practice singing live
If you want to perform in any manner professionally, you will need to get used to doing it in front of an audience.
Gaining experience can be as easy as signing up for an open-mic night, busking in public, asking local music venues to put you on the bill, or trying out and joining a band in your area. Or, you could apply for a talent contest, Who knows, you could end up on The Voice with Ricky Martin coaching you.
Write and record music regularly
Try out different ideas, and record your songs as well as covers. Singing is like anything else, to improve you will need to practice. Listening back to your recordings will help you to pinpoint areas you need to work on.
Promote your music on Spotify and other channels
Recording and writing music at home is one way to hone your skills. But, uploading your music to the net will get you more feedback and possible attention.
Latin American artists are finding themselves in demand globally, and Luedji Luna captivated her audience in London at the Jazz Cafe. Put your music out to help you grow brand awareness and visibility.
Promotion is a vital part of making it as a singer. Charisma and personality are part of being a professional singer as well as a killer voice.
In addition, consider organizing contests or giveaways using competition templates as an effective strategy to engage with your audience, foster connection, and further enhance your presence in the competitive music industry.
Seek out further education
You don't need any qualifications to be a professional singer apart from a distinctive voice, but an understanding of music is incredibly helpful. Studying some form of music education could help you to be more creative, and develop as an artist.
Summary
Networking with other musicians is a great way to gain more experience as a singer, get noticed, and also receive advice and some new ideas. While it is incredibly difficult to get signed to a major label, there are plenty of options for anyone who wants to sing professionally.
Seek out ways to perform live, record and upload music, and use a vocal coach to learn the proper exercises and techniques for developing your voice.

Follow Sounds and Colours: Facebook / Twitter / Instagram / Mixcloud / Soundcloud / Bandcamp

Subscribe to the Sounds and Colours Newsletter for regular updates, news and competitions bringing the best of Latin American culture direct to your Inbox.
Share: