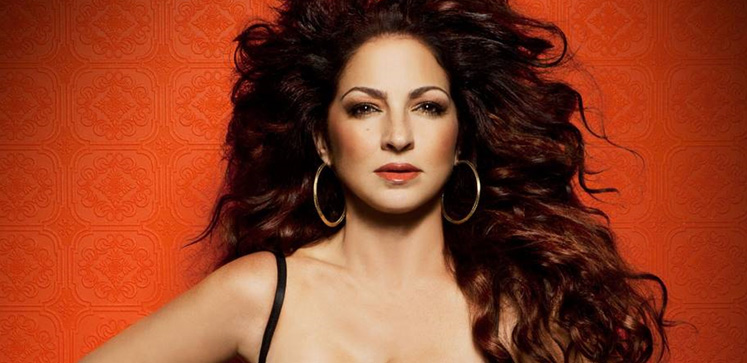 Gloria Estefan Releases Single from New Album
19 June, 2020
Gloria Estefan, who is a globally recognized Latin American artist, released a new single, "Cuando hay amor," on June 19th, 2020. The song is from her upcoming album, Brazil305, which is set to be released later this summer, on August 13th, 2020.
Estefan is considered a crossover performer in the Latin American music industry and was one of the most successful Latina pop stars of the 80s. While she continues to perform and tour, this is her first album since 2013.
While Brazil305 was originally meant to be released about three years ago, it has kept getting delayed. In fact, it was going to be released on June 1st, 2020, but because of the death of George Floyd and the Black Lives Matter movement in the United States, Estefan decided to delay the release.
Impacted by Covid-19
In addition to her newest single, "Cuando hay amor," Estefan released another single back in May, "We Needed Time." This single was written and released while Estefan was in isolation due to Covid-19. Estefan is currently practicing social distancing in Miami, only occasionally leaving her house to go for walks. She has also spent time at her home in Vero Beach.
Time in isolation left Estefan feeling freed from work. She also enjoyed being able to listen to nature sounds instead of listening to the hustle and bustle that comes with sitting living. "We Needed Time" was inspired by the pandemic. During this time, Estefan also partnered with American music artist Andy Garcia to host a virtual concert. Proceeds from the concert went to support the Farmworkers' Covid-19 Pandemic Relief Fund.
Much needed positive messages
"Cuando hay amor" is meant to be a celebration of love. It is significant because much of the world remains in chaos due to Covid-19. The United States is also experiencing a turbulent time. The murder of George Floyd has filled TV screens for the past few weeks and many are on the streets protesting as part of the Black Lives Matter movement.
And with Covid-19 still negatively impacting the United States, it is predicted the protests will cause the virus to further spread. However, "Cuando hay amor" is meant to contribute some positive vibes and to remind people to stay united during these challenging times.
Brazil305 coming in August
Estefan's newest album, Brazil305, is currently set to be released on August 13th, 2020. Not only will the album feature four new original songs, but it will also feature re-imagined versions of 11 of Estefan's classic songs. "Cuando hay amor" is one of the new original songs that will be on the album.
The collection was established with other Brazilian musicians and producers. There will be Brazilian elements to the album, including a duet with Brazilian singer Carlinhos Brown.
This album has already experienced multiple setbacks. Whenever she was going to begin recording the album in 2017, her mother got sick and passed away. Estefan was too emotionally distraught by her mother's death to sing.
Eventually, it was scheduled to be released earlier in 2020, but then the pandemic hit. And, as mentioned previously in the article, the current Black Lives Matter movement in the United States has further delayed the release.
However, if the album is released on August 13th, 2020 as scheduled, it will contain much-needed joyous and uplifting songs. Positive vibes are much needed during these challenging times.
Turning to music during hard times
If you are still in isolation and are looking for ways to relieve stress, music can be an excellent way to evoke emotional responses. While listening to uplifting music such as Gloria Estefan's newest singles is great, you may also want to consider learning how to play an instrument yourself.
While learning to play an instrument is challenging, it can be a good way to keep your mind active while in quarantine. Not to mention, you can learn how to express your own emotions through music. There are online videos that can help you learn to play an instrument. And, once you're ready to learn chords to specific songs, all you need to do is search for something such as "Free fallin – Tom Petty" to start playing.
Final thoughts
Though Gloria Estefan has been recording and producing her upcoming album for several years now, the scheduled release of "Brazil305" couldn't come at a more perfect time. While people around the world are experiencing a range of emotions due to current events, Gloria Estefan's uplifting album is something many are looking forward to.

Follow Sounds and Colours: Facebook / Twitter / Instagram / Mixcloud / Soundcloud / Bandcamp

Subscribe to the Sounds and Colours Newsletter for regular updates, news and competitions bringing the best of Latin American culture direct to your Inbox.
Share: