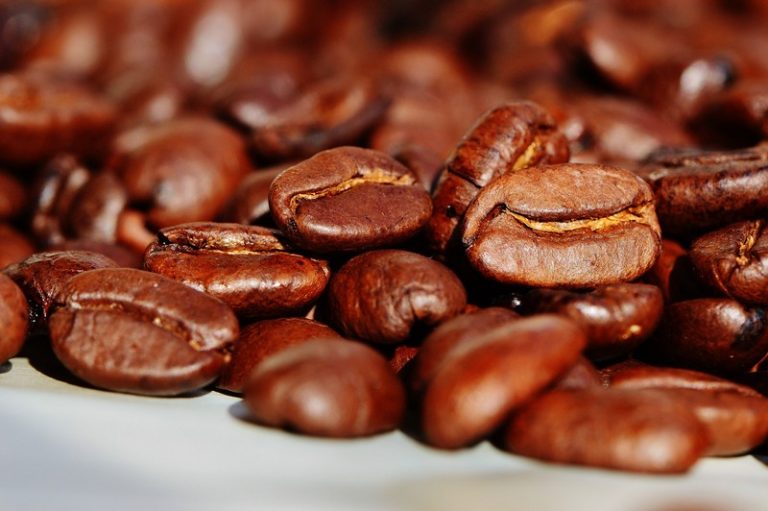 My Favorite Latin Songs About Coffee
10 October, 2019
Coffee may very well be the main ingredient of Latin America. It is a cunning, baffling brew that led political factions to battle. Artists discuss race through it, heartbreak has been mixed in it – and, much like our mothers warned us, many a passionate night has begun with a single, delicious cup of coffee. However, coffee, present throughout Latin song, isn't always just about a cup of pure satisfaction – the beverage and its flavors and colors are often used as a way to discuss sociopolitical issues.
The first Latin song about coffee on this list comes from a Dominican singer Juan Luis Guerra. "Ojala Que Llueva Café" – "I Hope It Rains Coffee", represents a Latin standard. Its fast melody may mislead you into thinking it's a cheerful one. Published in 1989, "Ojala Que Llueva Café" began its life during a harsh economic crisis in the Dominican Republic. Juan Luis Guerra wants it would shower coffee, that it would rain tea and yucca.
However, Juan Guerra wasn't the initial musician to discuss economic problems and injustice through this drink. Way back in 1968, in Brazil, Gilberto Gil sang "A Falencia Do Cafe," – "The Bankruptcy of Coffee". In this seemingly cute song, he attacked the Sao Paolo coffee landowners, who were at the time considered to be the Brazilian coffee aristocracy.
Brazil is the planet's biggest coffee manufacturer, and while this industry has been profitable to a select few, it was a lot more corrupt and exploitative to many. Up until the 1930s, Brazil's politics were under major influence of what was named "Politica do Cafe Com Leite," or "The Politic of Coffee with Milk". It was basically a pact between the two strongest nations, Minas Gerais, the milk producer, and Sao Paolo, the main hub of the coffee sector.
Coffee can symbolize anxiety. Here, we actually have two songs. "Você não entende nada" and "Cotidiano", are two Brazilian tunes played by Chico Buarque and Caetano Veloso, respectively, and often performed together live. Both are songs that capture the maddening routine of daily life and the nightmarish boredom of the middle-class labyrinth.
What makes Buarque and Veloso such talented artists are that it is far less difficult to portray strong feelings like lust, anger, and love than it is to accurately paint a picture of monotony. They concentrate on and obsess a bit about maddening complexities of an uneventful life.
Just like coffee, Buarque sings: "When I get home, nothing consoles me / You set the table / I eat I eat I eat (I eat you) … Bring me my coffee with sweetener / I drink it…" You can feel how, beneath the Brazilian mellowness, strong anxiety is stirring. However, only on occasion is there a discrete threat that something will disturb the routine – as when Buarque threatens with cannibalism or sex.
To this Veloso attaches: "Every day, she does everything the same … she says she is waiting for me for dinner / and she kisses me with a coffee mouth / All day long, I think of stopping / At noon, I think of saying 'no' / Then I think of what life to live / and I shut myself up with a mouthful of beans."
Unsurprisingly, neither of them will ever dare to shatter the lulling spell. Dinner will be there at the same time tomorrow, just like a coffee will. However, a cup of coffe made at home doesn't always have to be an anxiety mix. At websites likeCoffeeble.com you can learn to make one that will stir passion, rather than contempt.
Coffee in Latin songs can also act as a stage for discussing racial politics. In the seemingly playful, traditional Cuban song "Ay Mama Ines", legendary Afro-Cuban musician Bola de Nieve cunningly slips in a line indicative of white-black power dynamics in the 1930s Cuba: "We come here to beg / that you let us sing and dance / Ay Mama Ines / All us black people drink coffee."
Although the song is catchy and somewhat cheerful, it also reflects the racial issues of the 19th-century Cuba. Unfortunately, the stereotype of Mama Ines – a cigar-puffing, noisy, coffee-drinking black woman – is still most known nowadays.
And, of course, coffee is also about love and sex. How could such a powerful drink, oscillating between a sweet extasy and painful bitterness, not be? This passion is clearly seen in the iconic Gran Combo de Puerto Rico song "Azuquita Pa'L Café". Here they sing: "How inspired was the creator, when he made womankind / Oh, and how good that he told her to let herself be loved … and he gave men sugar to put in the coffee". Such a sweet explanation of how delicious a relationship between two people can be.

Follow Sounds and Colours: Facebook / Twitter / Instagram / Mixcloud / Soundcloud / Bandcamp

Subscribe to the Sounds and Colours Newsletter for regular updates, news and competitions bringing the best of Latin American culture direct to your Inbox.
Share: