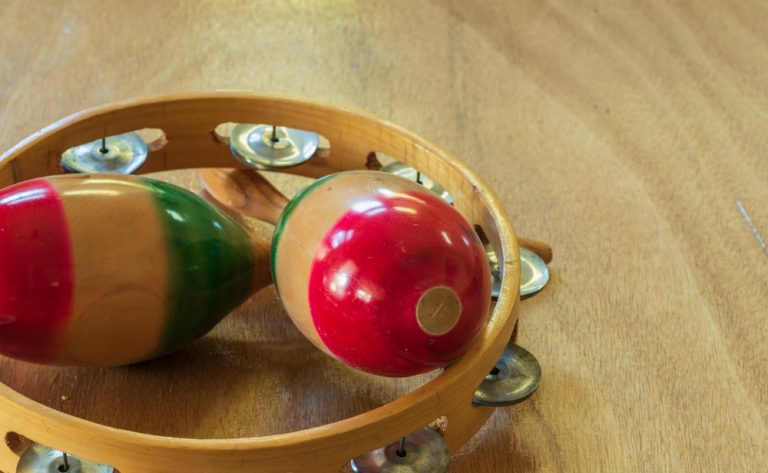 Playing a Latin American Instrument Makes You Happier
22 July, 2020
If the soul had to eat, music would be the main course in so many dinners. From providing comfort to inspiring, offering encouragement, and triggering the release of happy chemicals in the brain, the boundaries to what music can do are vast. It's also a common tool to bring people together, especially through concerts and carnivals such as fanfarra and samba bands.
Unbeknownst to many, the mood-boosting effects of music are even more effective to the creator. In other words, singing or playing a musical instrument can be more uplifting. Are you looking for ways to fight the stresses of life, have fun, and achieve a sense of satisfaction? Here are some ways playing an instrument can make you happier.
It Is Fun
As you are walking across the park or street, you meet someone playing the guitar, and you just stand there mesmerized, watching them express themselves in their best possible way. Within no time you are singing along and as you clap in amazement. The next thing you know, a crowd has been pulled, and you are all smiles overwhelmed with joy. Well, the feeling is twice as much in the person playing the guitar.
Playing an instrument keeps you engaged and attentive as you learn to improve your skills. The fact that you are perfecting your skills in the art, makes it even better and more exciting. We always found pleasure in doing what we love, meaning that as long as you are playing your favorite instrument, it's hard to get bored.
Now, being one of the easiest to learn, the guitar can be an excellent choice of instrument to starts with. If you're a guitar enthusiast, or you at least have some interest in learning to play the guitar, you can read more about Guitar Tricks here to see how easy it can be to become a guitar pro or even the next Carlos Santana or Shakira. With some professional guidance, you can enjoyably experiment playing different styles, including blues, Chachacha, Bossa Nova, Rock n' Roll, Montuno, or Cuban Mambo. Or enroll in an online music class like MasterClass. You will never run out of new tricks to practice.
Improves Your Memory
Playing an instrument activates and boosts the function and attentiveness in your brain. It will also involve a lot of comprehension and coordination, processes that engage both sides of the brain. This is based on the fact that you will not learn how to play an instrument in a day or two. For instance, learning the Cuban guitar, the Vihuela the Bajo Sexto, or the guitarrone can take quite some time. You will need to jog your memory on what you master every day. In the end, you have to add up all the lessons for a comprehensive result, which brings a feeling of achievement.
Boosts Your Confidence
Playing an instrument can be your source of fulfillment as a hobby. However, the practice can also be converted into a well-paying career or side hustle that will help you earn extra income. You'll be able to wow massive crowds once you start becoming better in your skills. Nothing beats the fact that you believe in yourself… it automatically makes others believe in you. The creativity and productivity make you feel better about yourself, making you healthier and happier. It pays you even more if you can make urban pop music and borrow from the likes of MET Music, a Chilean música urbana group whose music is often a mix of R&B laced with melodic pops such as reggaeton and trap. What beats the feeling of expressing yourself through a musical piece with chords and drums as your soul meanders in satisfaction?
Gives You a Sense of Accomplishment
Deriving happiness by playing an instrument has its shortcomings. One major challenge is that what you choose to play on that instrument can dictate your mood. In some cases, you may also encounter obstacles that may make you feel like losing hope and dropping your interest. However, if you know what you achieve from music, you will be persistent. Your persistence won't let you surrender, and you will finally master the tricks. It makes you feel like the king you are in your little kingdom when you finally master a drill or pull a difficult music stunt.
Relieves Stress
People manifest their tension and stress in different ways, like drinking, eating, and sleeping, among others. But playing an instrument strikes a mood of meditation and reflection, creating a sober environment for you to handle your feelings. The heart rate, blood pressure, and stress hormones lower as you engage in your instrument game. This is why in the COVID-19 stay-at-home period; people are turning into different kinds of music and learning different instruments to beat stress. The new sounds of Peru playlist has specifically been trending over the past 100 days or so into the pandemic in this part of the global map. If you're struggling to find ways to focus or decrease stress, online therapy can be a good source of support. For more information, you can explore platforms like ReGain and BetterHelp.
By now, you are probably wondering about which instrument you should start playing, and where the thought of mastering an instrument has been. Whether you choose the Cuban guitar, a piano, or conga & claves, you can start simple and advance little by little in your new-found hobby. And as they say, "happiness starts with you". You can take charge, pick an instrument, and cultivate your own instrument as you learn and advance your skills.

Follow Sounds and Colours: Facebook / Twitter / Instagram / Mixcloud / Soundcloud / Bandcamp

Subscribe to the Sounds and Colours Newsletter for regular updates, news and competitions bringing the best of Latin American culture direct to your Inbox.
Share: