Review
Soema Montenegro – Pasionaria
From the first song of Pasionaria it is clear you have entered into a truly singular world with Soema Montenegro's voice alone singing "Leyenda del Cururú". At times her voice is as graceful as Mercedes Sosa singing the people's songs, it's certainly as powerful too, with the vocals circling every nuance in the words, but it can also erupt, leading many to call her shaman or ethereal.
It doesn't take long for Pasionaria to erupt. The second song "Flores Del Desierto" is a tribal stomp with drums, percussion, horns and a trumpet-like instrument joining Soema as she rampages through one of the best vocals on the album. If you wanted to make a comparison with Western music it would be that of a dusty Americana ballad a la Calexico with members of Beirut and Gogol Bordello slowly joining proceedings as the volume gets higher and higher throughout. Somewhere there in the middle is Soema, whose own voice is becoming more and more ecstatic until it literally can't get any more frenzied, at which point the horns spot a way out and the song finishes.
There definitely can be heard an influence of Mercedes Sosa in Soema's voice, but at times it's the Gothic blues of Diamanda Galas, another singer who is often referred to as shamanic, which is more redolent. Yet whereas Galas surrounded her voice with tales of the blues and death, Soema's is always about the opposite, with indigenous tales, images of nature and with a general earthliness that connects her voice with the land and thence with the instruments and stories from that land, in this case the Argentine wilderness, or at least as it appears to my ears.
Plaudits must also go to the musicians playing on this album, whose songs shift from Eastern influences ("Cuando Pasa") to vocal improvisation ("Invocación a la Passionaria") to milonga ("Milonga de la Ensoñada") to Argentine folk songs ("El Camalote") to so many more styles and places in between. Yet, despite the constant change of instrumentation this necessitates (guitar, bandoneón, double bass, violin, bombardino, horns, and caja are just some of the instruments used on this album) there is a continuity through the album, essentially provided by Soema's voice and the material chosen.
Perhaps the best is saved til last though. "Molecularmente" is the sound of a percussionist letting loose on the kitchen pots and Soema doing exactly the same with her voice, while guitar strums give the piece it's structure. It is essentially the sound of pure joy, and a great way to finish a great album. samsung sam rule 24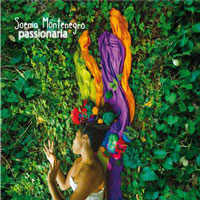 Pasionaria is out now on Western Vinyl.
You can buy the album from Amazon and iTunes
www.myspace.com/soemamontenegro
This is a clip of Soema Montengro from Vincent Moon's Take Away Shows:

Follow Sounds and Colours: Facebook / Twitter / Instagram / Mixcloud / Soundcloud / Bandcamp

Subscribe to the Sounds and Colours Newsletter for regular updates, news and competitions bringing the best of Latin American culture direct to your Inbox.
Share: