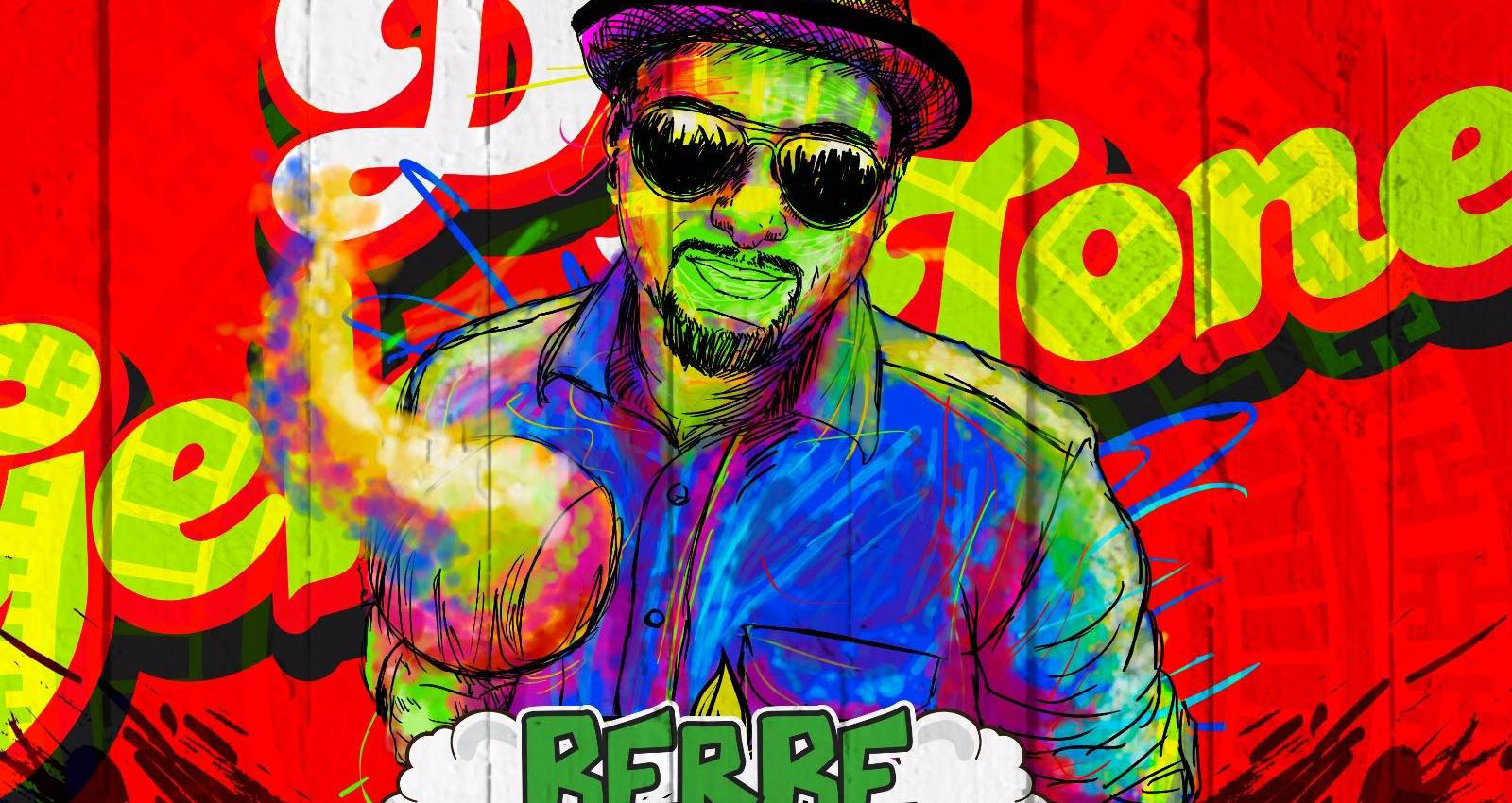 Berbetronik Party
Barranquilla's Carnival is 'Una Sola Gozadera!'
03 February, 2016
It's a hashtag popular among Colombians these days: #hueleacarnaval.
Quite simply, it translates to, "It smells like Carnival." Indeed, we are just days away from the Battle of the Flowers (La Batalla de Flores), Barranquilla's main Carnival event, which takes place on the Saturday before Ash Wednesday.
But as many Colombians will tell you, Barranquilleros quickly go from "It's beginning to look a lot like Christmas" (ok, maybe that American song doesn't play there, but you get the point), to "huele a Carnaval," because, it seems like the very second Christmas is over, pre- pre- Carnival parties and events take place on most weekends and the anticipation begins. Take, for instance, La Guacherna, which just took place on the 29th of January:
As it pains this writer (so much!) to miss the 2016 Carnival, we came up with a list of things to be on the lookout for should you be fortunate enough to make it to la arenosa (one of Barranquilla's many nicknames, meaning 'the Sandy one') for 2016's carnival, which goes from 6 Feb through the 9th.
Barranquilla's carnival is the second largest in South America, second only to Rio, Brazil's. (Though fiscal problems have resulted in some Brazilian municipalities in cancelling or reducing spending for their carnivals, Rio's will proceed as planned. Read more in our story about Carnabarro's carnival.)
The overarching theme to Barranquilla's carnival "Quien lo vive, es quien lo goza," which roughly translates to "He who lives it, enjoys it!" But the 2016 decree, as announced by this year's head Carnival queen, Marcela García Caballero, is "Una sola gozadera," which literally translates to "one big enjoyment," but more figuratively means "one big party!"
As is typical in this day and age of Twitter gossip and Internet commenter critique, the Carnival queen took a bit of an online dragging six months ago when she displayed her (not so great) dancing skills on a daytime television show. (See the offending video here.) How can the main carnival queen not dance well? It's perhaps the most important thing she must do! Well, not to worry. It's our best guess that the folks who run the carnival got her a "Dancing with the Stars" -caliber dancing coach stat, because she did just fine on the night of the Lectura de Bando on the 16th of January (the same day she reads the carnival decree). But the real test will be the night of her official coronation celebration, this 4th of February, where she'll have to dance every traditional style of music from Colombia's coast, from cumbia, to mapalé, to champeta.
Go to the Berbetronik party on the 7th of February. Our friend from Brooklyn, DJ Geko Jones, is one of the featured DJs, and the party includes performances by Brazil's Buraka Bom Sistema, and some of the very best in Colombian music, such as Los Gaiteros de San Jacinto, Systema Solar, and more!
Want a perspective from some of the DJs and musicians we've written about on our pages? Follow Uproot Andy, Geko Jones, and Maku Soundsystem's Moris Jose Cañate Reyes, who has been there for weeks now playing in different parades, and whom you can find this Saturday at the big Batalla de Flores, playing with members of La Cumbiamba.
Each year, there are traditional songs that are heard on the radio and in commercials leading up to Carnival. Think "La Guacherna," "El Garabato," or just about any gaita-filled cumbia you can think get your hands on. But there are also contemporary songs of the year that just take off. We asked a young urbano artist, Erre P, to tell us what's playing nonstop in Barranquilla:
"El Caballero de Vallenato," Peter Manjarrés, and his accordion player (and a star in his own right), Sergio Luís Rodríguez, have an upbeat hit featuring champeta artists, the Bazurto All Stars: "Carnaval De Amor"
Twister El Rey, born Israel Gómez Monterrosa in Venezuela, but raised in Turbaco and Cartagena, Colombia, is a champeta urbana (good explainer on the genre here via Africa is a Country) artist whose gone from "one to watch" to buzzworthy rising star. Can champeta urbana cross over to the States in the way reggaeton has for fellow Colombian pop stars, J.Balvin and Maluma? We hope so, but it remains to be seen. In the meantime, enjoy his latest and its slick video: "Una Cosa Loca"
It seems champeta urbana artist and Cartagena native Kevin Florez has a carnival hit each year and 2016 is no different. "Fin de Semana" is an anthem to the weekend, and carnival starts on a weekend, and keeps Barranquilleros out of work and school (they're closed) through at least Thursday, so, here we are:
It's kind of a sappy apology song, but carnival is a time for couples. Young champeta urbana artist, Zaider, has a radio hit on his hands (it's been living at the top of the charts in Cartagena) with the very reggaeton beat-heavy, "El Culpable"
Since Erre P was humble enough to exclude his own music, we wanted to share his latest (a collaboration with Fenix La Diferencia), since the urbano genre has grown by leaps and bounds in Colombia since the 2000s. Here's "Declaracion de amor"
Finally, you want to be carnavales ready with the right outfit. Head over to Todomono for the latest in colorful Barranquilla Carnaval –wear!

Follow Sounds and Colours: Facebook / Twitter / Instagram / Mixcloud / Soundcloud / Bandcamp

Subscribe to the Sounds and Colours Newsletter for regular updates, news and competitions bringing the best of Latin American culture direct to your Inbox.
Share: