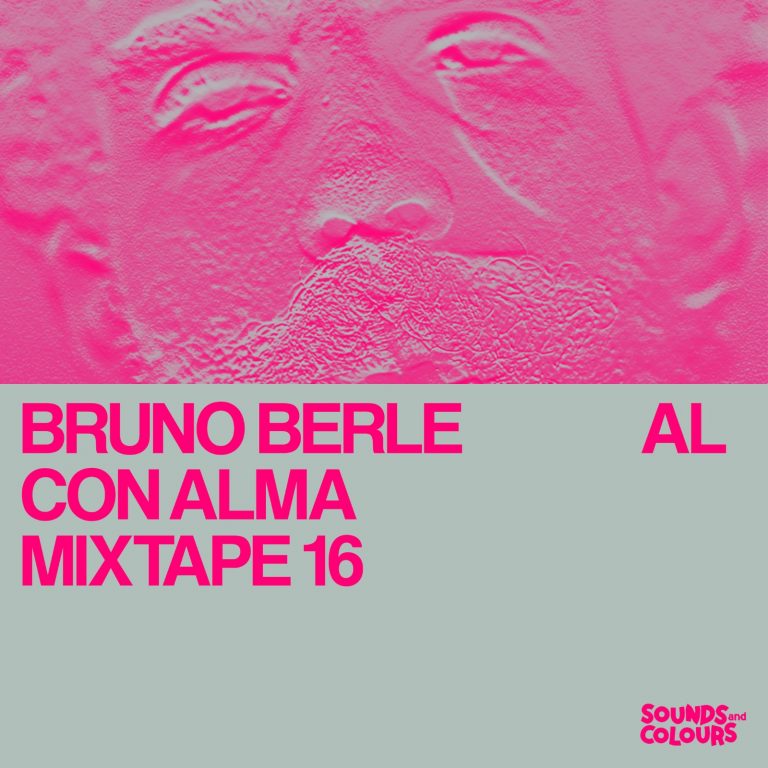 CON ALMA 16: Bruno Berle
04 January, 2021
Bruno Berle is a Maceió artist, poet and violão devotee who, last year, dropped on Bandcamp, with little fanfare, an intimate collection of "bossa nova for the bedroom artist". Instantly beguiling and infinitely cosy, Berle's informal and unpublicised full-length seemed, at the time, one of those one-off Bandcamp curios – a privately accomplished musician quietly uploading a collection of ideas into the ether for an audience of friends and unsuspecting internet-music explorers. But Berle is far more than that. The Alagoas musician, who first cut his teeth in soft-rock outfit Troco Em Bala and released his MPB-folk solo debut to great acclaim in 2014, is a jewel in the crown of contemporary Northeastern musical collaboration. Having helped form the "supergroup", The Mozões in 2015 – which features among its glittering line-up Ítallo França, another Alagoas artist who had a fantastic 2020 release – the Maceioense has turned to further collaboration in recent years, forming Batata Records alongside musician Leonardo Batata. A hub for a constellation of young talents from Maceió, Santa Cruz do Capibaribe and, of all places, Norway, Batata Records champions ultra-lo-fi violão and midi-beat meditations. And it's a pleasure to have its co-founder sit in for this week's Con Alma Mixtape.
"I made this mix being guided through the unconciousness. I decided to start with more energy, gathering the groove of Pernambuco, Bahia, Rio de Janeiro and my home state Alagoas. On the second part I attempted more calmness and strength of ancestral music, more light and open records. I tried to bring music to feel the early sun morning lighting up my skin while I drink some coffee and clean my home."
Tracklisting
Alceu Valença – Rima Com Rima
Jadsa – XIRÊ
Banda Black Rio – Nova Guanabara
Ninguém – Menos Que Nada
Gopnik – O Biu é GospelLzu – Maresia
Tomas Cunha Ferreira – Looking For Love
João Donato e Djavan – Canto da Lira
Alcione – O Sonho Acabou
Dadinho e Mateus – Luanda Ê, Lembrança Feliz
Gilberto Gil – Oju Obá
Orquestra de Tambores de Alagoas – Mundaú-Nagô
Orquestra de Tambores de Alagoas – Ação Dinâmica Ao Caçador
Nelson da Rabeca e Dona Benedita – Estava Num Campo de Areia
Déa Trancoso – Filho da Folha
Peacoks Guitar Band – Edikwansa
Gilberto Gil – Afoxé é
The Con Alma series is a mug of hot coffee served on Monday mornings, to start your week off right. An hour of musical soul food, downtempo undulations and freshly-squeezed groovers that's good for the heart, mind and body. Although the series' name is taken from Dizzy Gillespie's Latin standard, don't expect an hour of frenetic bebop – this is gentle introspection, warm sunrises, shower sing-a-longs… always with plenty of soul.

Follow Sounds and Colours: Facebook / Twitter / Instagram / Mixcloud / Soundcloud / Bandcamp

Subscribe to the Sounds and Colours Newsletter for regular updates, news and competitions bringing the best of Latin American culture direct to your Inbox.
Share: