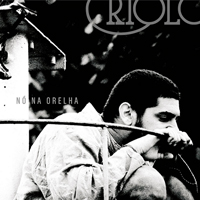 Review
Criolo – Nó Na Orelha
Criolo signposts the way forward for Brazilian rap music with an album that speaks from the streets but with a musical integrity before lacking in Brazilian hip-hop.
I'd been waiting for this album to drop ever since I heard the ridiculously good lead single "Subirusdoistiozin" and it's b-side "Grajeux". Now, Nó Na Orelha, the second album from Criolo, is here. This is the point where Sao Paulo hip-hop gets a lot more interesting.
What makes this album such a refreshing change from other hip-hop albums in Sao Paulo is it's sheer range and musical adventurousness. The hip-hop scene in Sao Paulo has generally been insular, dealing with situations in the favela, rarely collaborating with artists from outside of the scene. Not only does Nó Na Orelha cover a wide variety of musical styles, but lyrically it's also a dense, far-reaching work.
Each song on Nó Na Orelha has its own identity, though a low, bottom-end is prominent on the majority. Coupled with echoing drum hits, this low bass makes songs like "Samba Sambei" reminiscent of the dub experiments of DJ Tudo. On "Mariô" (a collaboration with Kiko Dinucci) a roaming bass line is joined by call-and-response vocals in a clear flirtation with Afro-Brazilian song and rhythm, on "Freguês da Meia Noite" the bass saunters around while eerie organ notes sustain a la Portishead.
Of course the one thing I haven't mentioned yet is Criolo's voice. In truth, this alone is enough to keep coming back to the album. On the previously-mentioned "Freguês da Meia Noite" he almost matches Roberto Goyeneche in his crooning ability, on the last track "Linha de Frente", a stripped-down samba, he shows just how strong his singing voice is. Seu Jorge needs to take notice, his crown could be in danger. Obviously though it's for his rapping that Criolo has gained plaudits, and on the Wu Tang hip-hop beats of "Grajeux" and the slower, psychedelic groove of "Subirusdoistiozin" it's impossible to argue with his flow, an elegant thing that puts forward the perfect argument for Portuguese being the ideal language for rap.
One of the most exciting, and surprising, songs on the album is the opener "Bogotá". Essentially a funk song, Criolo half-sings, half-raps over horn blasts, tight percussion and biting guitar licks in a plea to go to Bogotá ("vamos embora para Bogotá" / "let's go away to Bogotá"). It's a great way to start the album and a clear indicator that this is an album to defy expectations.
When listening to music it's often the albums that you are looking forward to the most that can be the most disappointing, so frustrating when they don't live up to expectations. However, when they succeed it is a beautiful thing. When they surpass your expectations, even better. Nó Na Orelha is the album Sao Paulo hip-hop needed. It's probably the album Brazilian hip-hop needed to be fair. It's about time someone knocked Marcelo D2 off his perch, and it seems Criolo is the man to do this. And let's be honest, his voice is stronger, his lyrics are stronger and he's surrounded himself with a group of producers and musicians who are willing to push their ideas forward, finding a way in which hip-hop can still be from the streets but can also include elements of Afro-Brazilian rhythms, dub, samba, Amazonian percussion, avant-garde jazz, and whatever other element seem fit to join the mix.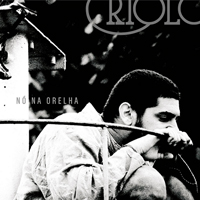 The production is led by Daniel Ganjaman and Marcelo Cabral, who provide the foundation of guitar, bass and keys on the album. Artists including Rodrigo Campos (percussion), Guizado (trumpet), Thiago Franca (sax), Jucara Marcal (backing vocals), Renato Rossi (viola) and Luiz Gustavo Nascimento (violin), as well as scratching from DJ Dan Dan and DJ Marco, all help give the album it's full band sound.
Nó Na Orelha is a mindblowing album with far too many hooks and ideas to drift into obscurity. This really feels like the start of something special, possibly a point where the multiple cultures, religions, traditions and people of Sao Paulo find an album that represents them as a whole.
Nó Na Orelha is available from iTunes and Amazon

Follow Sounds and Colours: Facebook / Twitter / Instagram / Mixcloud / Soundcloud / Bandcamp

Subscribe to the Sounds and Colours Newsletter for regular updates, news and competitions bringing the best of Latin American culture direct to your Inbox.
Share: