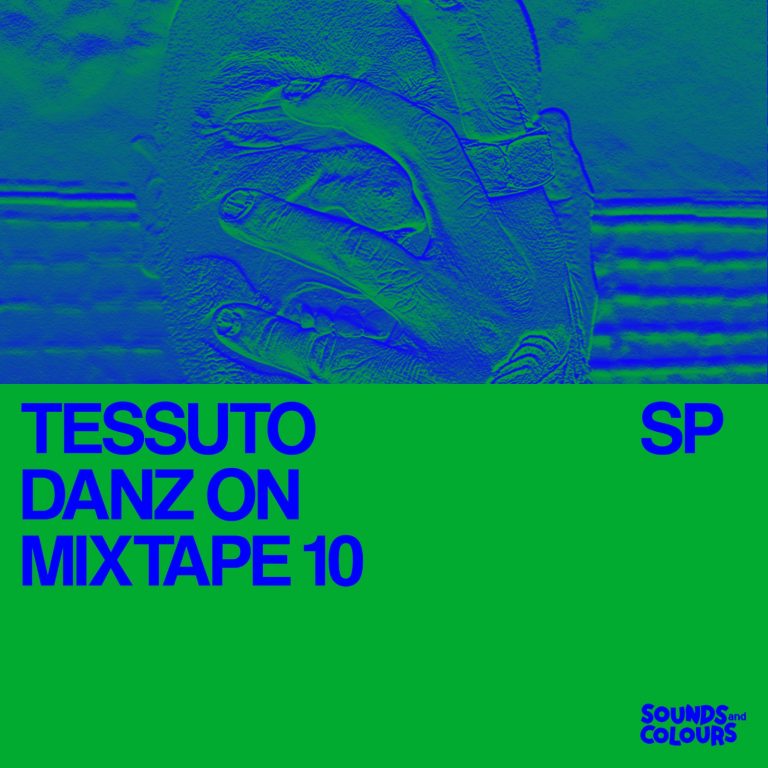 DANZ ON 10: Tessuto
22 January, 2021
It's no overstatement to claim that Paulo Tessuto is responsible for much of São Paulo's incomparably colourful, boundary-pushing electronic music scene. The producer, DJ, teacher, promoter, host and activist has been shaping Paulistas' party experiences since starting to DJ in 2008: first, with art collective Voodoohop who brought their eccentric and undefinable arts to abandoned buildings in downtown SP; and, then, with his revered Carlos Capslock parties – which began as squat parties in 2011 and helped fund the squats themselves. More than just a DJ and producer, the São Paulo local is a crucial figure at the intersection between parties and politics. Always looking to defy norms, as a DJ, Tessuto is a hellbent believer in experimentation, looking to hypnotise and surprise his audiences, as well as to challenge outdated sex, gender and cultural norms held by the Brazilian status quo. Often performing in drag, the inspiration for much of Capslock's identity is rooted in the LGBTQ ball culture that begin in the U.S.. Meanwhile, a dedicated and industrial activist, Tessuto has been involved in many remarkable initiatives tackling homelessness and economic- and cultural-poverty in São Paulo. At one Capslock squat party, attendees got a discount if they brought a book to contribute to form a library for 800+ families who called the squat home. Meanwhile, at his fourteen-hour free parties (which always make use of abandoned spaces), the producer, who is aware of the elitism and economic boundaries within electronic music, is known to open the doors early to host workshops on electronic music making and management.
The tireless party-starter is also a prolific producer, running the MEMNTGN label alongside L_cio, which is globally distributed by German agency Compact. As a producer, São Paulo's electronic music visionary has released tracks with Gop Tun, Magic Black, Rainbow Socks, Future Visions and Scandalo. It is a true pleasure to host Tessuto for this Friday's Danz On Mixtape.
"This mix has a good blend of several Brazilian music styles more focused on Rio de Janeiro artists with broken beats, classic funk, soul and groove. You can also find various references from Brazilian traditional culture related to Candomblé, Umbanda and native songs on some of the tracks."
Tracklisting
L_cio – Complet
Johnny Hooker – Intro
Sepultura – Itsári
Fernanda Abreu – Jorge da Capadócia
Banda do Zé Pretinho – Menina Mulher da Pele Preta – O Telefone Tocou
Gabriel, o Pensador – Pátria Que Me Pariu
May East – Maraka
MC D'Eddy – Quero
Master DJ's – A História do Sunda (Instrumental)
Bob Rum – Som Sussurro
MC Suel & Amaro – Para Sempre Você
MC Primo & RHR – Diretoria Só de Blindão
Planet Hemp – Stab
Doctor MC's – Agora a Casa Cai
Toquinho – Carolina Carol Bela (DJ Marky & XRS Remix)
This mixtape series takes its name from Danzon (Dance On) – an album by celebrated Cuban trumpeter, Arturo Sandoval. The album's title plays on the name of Cuba's national dance: the danzón, introducing its English homonym and punning on the fact that native Latin American music types are loved on dance floors worldwide. For this mix series, expert dance floor-fillers from Latin America and beyond will be serving Latinx killers so that we can dance on worldwide.

Follow Sounds and Colours: Facebook / Twitter / Instagram / Mixcloud / Soundcloud / Bandcamp

Subscribe to the Sounds and Colours Newsletter for regular updates, news and competitions bringing the best of Latin American culture direct to your Inbox.
Share: