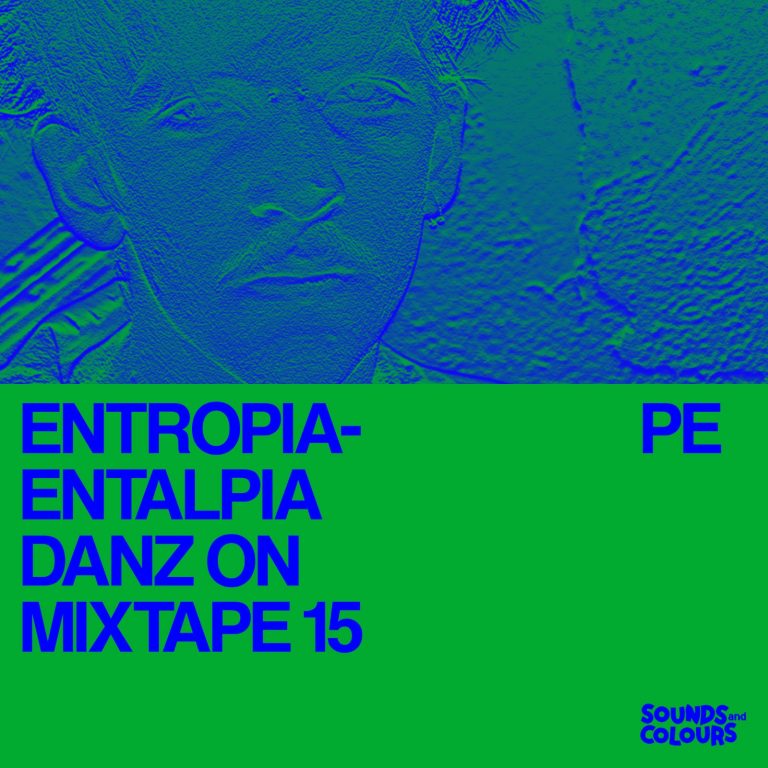 DANZ ON 15: Entropia-Entalpia
26 February, 2021
Entropia-Entalpia is a multi-instrumentalist and producer from Recife, who, following a two-year stint in Angola, moved to São Paulo, becoming a linchpin within the city's world-revered alternative club scene. An integral member of the coveted Mamba Negra collective, and newest member of anarcho-techno band Teto Preto, the DJ splits his time between frequenting Brazil most exhilarating parties, curating RADIO VIRUSSS and releasing breathtaking percussive compositions, most recently: 2020's "Jigdin", "Apego/Desapego", "Nódulo" and "Chá De Trombeta".
His distinctive organic sound, enmeshing fricative percussion and melodic earworms within industrial and minimalist frameworks, has won him national reverence and the Recifense is a frequent fixture at parties beyond São Paulo, too. As well as frequenting Recife's Blum and Metanol, Porto Alegre's Base and Belo Horizonte's Mikatreta Festival, the nascent talent has garnered attention overseas and the last couple of years has seen Entropia feature on Boiler Room TV as well as perform at coveted European venues such as Berlin's pop-up club Kubik. It's a pleasure to have him sit in for this week's Danz On Mixtape.
"In this Live Set I blend my own productions with some of my own bootleg live remixes for artists from Brazil (mainly from northeast) that inspired my whole life, like Alessandra Leão, Mombojó, Vitor Araújo, Gaby Amarantos, samples from Maracatú Estrela Brilhante, Novos Baianos, among others. It's a way to honor and love them. It's also an attempt to show a little bit where my music came from and where it is going :). Hope you enjoy it!"
Tracklisting
Vítor Araújo – Toque no. 1 (Entropia Live Bootlag Cut)
Entropia-Entalpia – Shekere
Alessandra Leão – Ponto Pra Preto Velho (Entropia Bootlag Edit)
Mombojó – Singular (Entropia Bootlag Edit)
Mc Rick – Menor Lombradão Na Festa Da Burguesia (Entropia Bootlag Remix)
Gaby Amarantos – Xirley (Entropia Bootlag Remix)
Entropia-Entalpia – Color Broke (Unreleased)
Entropia-Entalpia – Sem Nome (Unreleased)
Jr. Black – Batida de Mocotó (Extracted Vocals)
Entropia-Entalpia – Jigdin
Entropia-Entalpia – Guajá
Entropia-Entalpia – Happy?
Novos Baianos – Mistério do Planeta (Entropia Bootlag Edit)
Entropia-Entalpia – Cena 1 (Unreleased)
This mixtape series takes its name from 'Danzon (Dance On)' – an album by celebrated Cuban trumpeter, Arturo Sandoval. The album's title plays on the name of Cuba's national dance: the danzón, introducing its English homonym and punning on the fact that native Latin American music types are loved on dance floors worldwide. For this mix series, expert dance floor-fillers from Latin America and beyond will be serving Latinx killers so that we can dance on worldwide.

Follow Sounds and Colours: Facebook / Twitter / Instagram / Mixcloud / Soundcloud / Bandcamp

Subscribe to the Sounds and Colours Newsletter for regular updates, news and competitions bringing the best of Latin American culture direct to your Inbox.
Share: