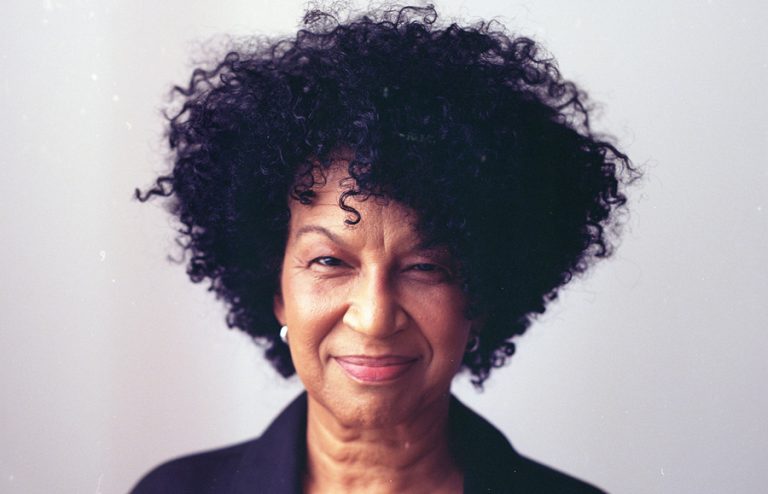 Pablo Saborido
On The Margins – Brazilian Music Round-Up (Juçara Marçal, Yutokaiomaru, Alvos Móveis, Guache, Zopelar and More)
28 October, 2021
Juçara Marçal – Delta Estáçio Blues (QTV/Mais Um)
Ah, the force of nature that is Juçara Marçal has released what could be one the albums of the year, mixing traditional Brazilian folklore and top avant garde cross-genre production. At just under 40 minutes it races by with its maximalist take on MPB and Canção Torta. Seeing her sing live over the years, one is always hugely impressed at how she fits into so many different projects, the vangarde Brazilian boom-bap of Ekundayo, Metá-Metá's afro-punk, Rodrigo Brandão's free-form poetry, adapting the songs of Brigitte Fontaine, and even the early popular song of Elsie Houston, such a stunning display of versatility.
The album, produced with fellow Metá-Metá founder Kiko Dinucci, who has been an absolutely essential presence in modern MPB, was inspired by Danny Brown's Atrocity Exhibition and uses hip-hop's method of building up a song from a beat, but here the beat could be created from a bass drum, guitar or percussion and then exploded into something new. Birthed through the pandemic, with a claustrophobic and catastrophic government in charge, and catalysed by contemporary hip-hop, Delta Estácio Blues sees it's inspirations and source materials reach back through a cultural history defined by the African diaspora, the crossroads of Robert Johnson meeting the historic sambas of Rio's Estácio de Sá. On opening track "Vi De Relance A Coroa" we hear a maracatu rhythm writhe its way through the arrangement of Cadu Tenório, reuniting with Marçal once more after the folklore meets industrial electronics of Anganga. The chaotic clattering of "Crash" cries out for axé (Salvador's chief export, as well as a Yorubá term for good will), and "Lembranças Que Guardei" written with Fernando Catatau (of cult favourites Cidadão Instigado), has a subtle but beguiling use of autotune, that harbinger of digital otherness. On the final track "Iyalode Mbé Mbé", the Afro-Brazilian deity Oxum is summoned through the crooked percussion loops and breathy saxophone of Thiago França.
The delta in the title implies the bringing together of rivers, the genres meshing together into a glorious whole. Juçara's album from 2014, Encarnado, was a fierce opening statement, but this a record born out of a need to try something different, to follow an experimental process that leads the music to somewhere new. Sonically, it's a cry of anger from a frustrated Brazil, there are fierce currents flowing underground, tributaries constantly being created, and this album has tapped into that deep well.
---
Yutokaiomaru – Becoming One with the Ground (Ultra Gash Records)
Ultra Gash Records, presumably named after the erotic-grotesque form of manga, is a joint Brazilian-Japanese venture, dedicated to releasing obscure, extreme and bizarre music in painstakingly packaged CDs. They recently released the CD version of Cadu Tenório's of Signal Eustacy VI in a luxury version with tarot card, hand painted CD and artwork by Sayumi Kudo, it's worth going to their Bandcamp page to look at their collection of booklets and unconventionally packaged merch.
Yutokaiomaru is Lucas Rossetti who runs the label from Brazil. His other projects include the free jazz of Estorvo, with electronic noise artist Elias CJ and the NYC jazz drummer Dalius Naujo, who worked with Jonas Mekas (heavily featured in the new Velvet Underground doc). Esmectatons is another project, in which he sounds like a hyperactive Carl Stalling soundtracking classic Looney Tunes cartoons, jumping from genre to genre, while he can also be found contributing guitar to the 20 minute "Grimoire Weiss" by Cadu Tenório.
Earlier this year Rossetti sent me a tasty package with a few of the label's releases, but this new release is probably his most fully realised project, and is where I would recommend starting. He manages to cover a lot of ground, electronic industrial grind with voices that could have come from an old Coil recording on opener "Rotary Kiln". Dense feedbacking noise being sucked into a black hole penetrates "Stunned by Starlight". "Las Ruinas Circulares" is inspired by the short story of the same name by Jorge Luis Borges and is an atmospheric layered electronic piece interrupted by an atonal Zappaesque skronking guitar solo. There's wild buzzing oscillations in "Conundrum" and even atonal ambient guitar picking to finish in "Unutterable".
---
Alvos Móveis – Slow Link (Voiceprint/Self-Released)
If, by chance, you read this column regularly then you will know that I mention Miguel Barella quite frequently. This veteran of the São Paulo Post-punk scene is a vital part of the local improv scene and half of industrial blues duo Blue Beast. Earlier this year I met him for a coffee and he casually gave me this CD, wondering if I was familiar with it. Of course I wasn't, and when I played it I was taken aback. Now it's become available on Bandcamp along with their debut release. Originally released in 2002, this really is quite a charmer, offering intelligent and challenging chill out music, at times sounding like an outtake from Eno's Ambient 4: On Land, and at other times a totally stripped down late period King Crimson. 
Barella's instrument of choice is the guitar but what he does with it takes the instrument far beyond its boundaries, think Robert Fripp meets John Abercrombie. On this project he is joined by fellow guitarist Giussepe Lenti, but there is a cohort of tabla, flugelhorn and Minimoog players to accompany them. In opener "Tango", simple guitar lines start the track but then develop into something altogether more interesting as the bass snakes around the melodies and leads you to unexpected places. In "O inferno são os outros" ("Hell is other people") acoustic bass and percussion battle each other to mesmerizing effect. Each of the tracks seems to follow a pattern of starting out with a loop, a melody, but by the end the players have gone off into other dimensions exploring texture and sound. For example the title track starts off as Robert Fripp's "Evening Star" and ends up late period Miles Davis circa Tutu, see what I mean? How many other forgotten gems can Brazil keep throwing out of nowhere? Who can keep up?
---
Guache – Rastro (Musica Insolita)
While watching the new Velvet Underground Documentary (with Portuguese subtitles) I was struck by the fact that there didn't seem to be a translation of drone. There was som (sound), tom (tone) and zumbido (buzzing), but nothing that means a constant, sustained, down-tuned hum, that great Om in the sky.
But drone music there certainly is in Brazil, the work of Rakta's Paula Rebellato as Acavernus uses a lot of drone. Gimu uses drone to great effect, and Cadu Tenório is partial to a long sustained chord. I bring this up to highlight the catalogue of label Musica Insolita with their grim monochrome aesthetic and their dedication to difficult experimental music and in particular their latest release by Guache, which is a long absorbing 20 minute composition of drone, white noise, guitar chimes and sustained feedback. There's an isolationist emptiness at its core and I know this may not be for everyone, but if you need something for your session of existential meditation then it's on Bandcamp at a pay your own price.
---
Zopelar – Mensagem (Soul Clap Records)
Zopelar has managed to rise through the ranks as an in-demand DJ in Brazil while gaining an international reputation, and deservedly so – seeing him working the messy crowd at his ODD parties can be pretty entertaining. Much the same can be said of the music productions from this fully formed musician, DJ and producer. This is his second album this year and harks back to the funk music played at the old-school bailes of the 70s and 80s. Melody and predominantly funk dominate each of the tracks, combining classic drum machine rhythms and sounds with a modern melodic approach to synths and classic funky chord sequences. Brazilian dance music has constantly morphed into distinct genres and sounds, be it the lambada, samba house or baile funk, but what Zopelar states here is that it is always the bright melodies that bring people to the dance floor. So, this set swings with the good times boogie opener "Orange sunlight" and its deeply nostalgic bass line, the Larry Heard housiness of "Samba Estelar" moving right through to the squelchy bass notes of "Fly with U" and the slowed down set closers of "Second Chance" and "Monica". For those who miss Frankie Beverly's Maze and Roger Troutman.
---
Riegulate – Rainbow Glasses (Remixes Of Jupiter) (Hominis Canidae Recs)
Riegulate resides in João Pessoa, Paraíba. In 2020 he released JUPITER, a bright mix of synth wave and electronic pop, telling the story of a lone traveller moving through space towards the eponymous planet. This is a collection of remixes of the album from the stable of the Hominis Canidae label, and they are all nifty compact little productions. Normas ABRC from Goias produces a poppy-psychedelic piece of breakbeat and Amaro Mann from Paraíba serves up a great skanking slice of digital dub. Mind Movies heads firmly for the dancefloor with a mix inspired by an Erol Alkan re-edit, Recife's Hanni Palecter vibes out with his distorted rock-rap contribution and Suave's track is a dramatic vaporwave organ-led number with sleigh bells.
---
Entropia-Entalpia – Diegese (DSRPTV)
Matheus Câmara is a multi-instrumentalist and producer from Recife based in São Paulo. Resident of the Mamba Negra parties and currently a member of the group Teto Preto, who include Zopelar. Diegese is an intriguing EP with some tricks up its sleeve. "Cena 1", which opens the EP, shows a fusion influence, acoustic piano plays against jazzy bass and vocodered voices, while ruptured breakbeats play in the distance, it's an engaging piece. "Cena 7" aims more for the dancefloor by adding a spaced-out drum'n'bass vibe. The remix by São Paulo producer Nørus uses a slowed down up-front beat while adopting the subtle chords of the piano from the original and creating a comforting spatial groove.  
---
Projetopalavra – rádio rastro reto resto rito ríspido roto rosto rufo ruído (Tal & Tal Records)
"rádio rastro reto resto rito ríspido roto rosto rufo ruído" ("radio trail straight rest rite harsh rupture face rufus noise"), alliteration that workes far better in Portuguese, is this month's obligatory experimental collage piece, your month not being complete without someone/thing to push your patience to the limit. Projetopalavra is Gustavo Gaspar Almeida, percussionist in Conjunto La Digna Rabia, the Criança Errada musical collective and former member of TEM (Trabalhos Espaciais Manuais). This piece, which is meant to be listened to in a single sitting, is performed in the best DIY punk style, you get distorted homemade recordings, tape hiss, weirded-out samples and off-kilter clattering drum machines all running into each other to make an experimental sound collage tied together with the finest free software piracy has to offer. It even gets a bit funky at one point. 

Follow Sounds and Colours: Facebook / Twitter / Instagram / Mixcloud / Soundcloud / Bandcamp

Subscribe to the Sounds and Colours Newsletter for regular updates, news and competitions bringing the best of Latin American culture direct to your Inbox.
Share: