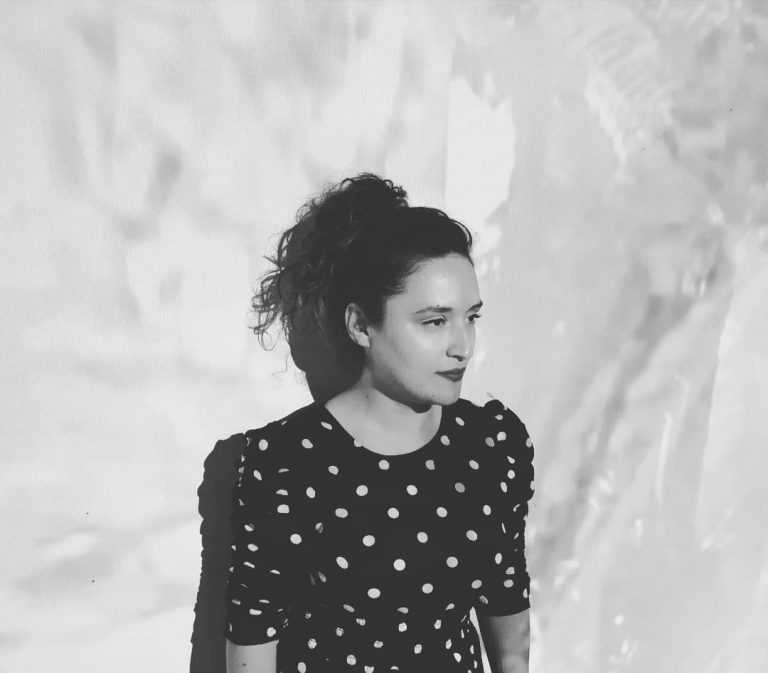 Natisú Discusses New Album 'Hay Un Fuego': "I don't hate people, but I do get angry"
17 May, 2018
….but there is also a lot of love, says the Chilean singer of her upcoming album Hay Un Fuego.
Influenced by a variety of artists such as Bjork, Portishead, Violeta Parra and Faith No More, Natisú is the type of musician unafraid to venture, both lyrically and musically, into deep, uncharted topics. Even so, it is hard not to be surprised when she casually explains the bleak origins behind the song "Hay Un Fuego", from her upcoming album, "I was thinking about the series Twin Peaks, where there is a line that says 'fire walk with me'. I had this vision of humanity, burning, and the world becoming a better place for it."
"Hay Un Fuego" is an angsty track, which has only been heard as a live version at the time of writing [see one live version below]. It moves almost schizophrenically—ferocious, heavy chord sequences drift into segments of ethereal-like melody in a stylistic frenzy not dissimilar to Radiohead's "Paranoid Android". As the title track, "Hay Un Fuego" sets the tone for the upcoming album, "I don't hate people, but sometimes I get angry, like how we treat animals—I am vegan, so I get angry about that." she explains, "So there is a little bit of that anger on the album. But, it also speaks of love, like on 'Pajase'."
Described by S&C as a song with a ´warmer and kinder feel´, "Paisaje" is ineffably different to "Hay Un Fuego" and much of her previous material.  "'Paisaje' is about the love you have for yourself, and for others" she says, confirming that it will be one of the few songs on Hay Un Fuego which takes on a more upbeat, positive tone, "I have been in dark places too, so there are songs that are a bit slower."
Natisú's previous releases, 2014's La Historia or 2011's Relato Entre Paréntesis, are largely driven by the more sombre aspects of emotion. "I tend to write a lot about my sorrow, it just happens", she says. With Hay Un Fuego, she challenged herself to explore themes beyond sadness, " …because I don't want to speak about that, for now. I am trying to speak about other stuff, so whenever I am feeling something more transient I try to write about that instead." While she is cautious to pair her next album with any specific type of genre ("Whenever people say my music is like avant garde pop, I don't really understand. I mean, I don't think about it when I am writing"), she does reveal that the new material will be more electro-heavy, "There are more electronic beats thrown in, so perhaps it will sound a little more pop-oriented."
"Pasaje" and "La Distancia" were released last year as teaser tracks for the album, with fans still awaiting new material. Despite this pause, Natisú is doing anything but taking time off. She is probably one of the busiest musicians on the Santiago scene; in between organizing events for Ciclo Casa es Mi Casa, she runs workshops, curates music events, and even coached a school girl choir to open the set of last month's Ruidosa festival.
Hay Un Fuego will be independently released and as of yet has no official release date while the singer adds finishing touches and works to her various projects, "A part of me wants to get the album out as soon as possible, but I also want it to be as honest as possible" she explains. "So, if there is an entire month that I don't feel that in me, I am not going to bring out my inner robot and write it."
"You can write a song by following some simple rules, but I don't want that. I want to be passionate about it."
Follow Natisú on Facebook.
Natisú will be performing in New York on Sunday 20th May as part of her Mi Casa Su Casa series of events. Details here.
Listen to 'Paisaje' below:


Follow Sounds and Colours: Facebook / Twitter / Instagram / Mixcloud / Soundcloud / Bandcamp

Subscribe to the Sounds and Colours Newsletter for regular updates, news and competitions bringing the best of Latin American culture direct to your Inbox.
Share: