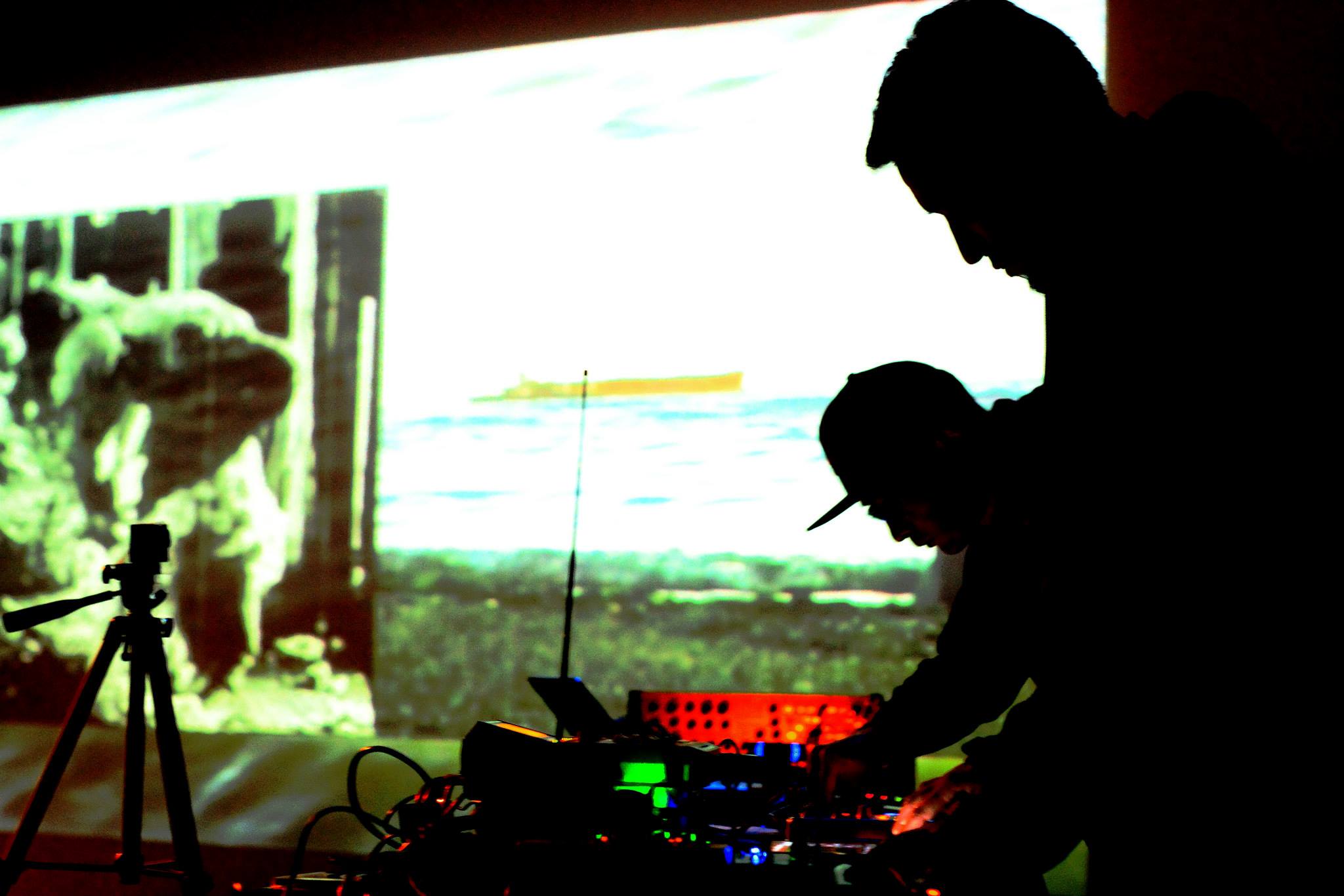 Top 10 Underground Experimental Music Projects From Chile
20 October, 2015
When you think of the South American sound, tropical and folkloric music quickly comes to mind, but as with many places in the world, if you remove the dust from the surface, and shake the stereotypes, you can discover different projects that blend avant garde mediums of production with all the traditional musical heritage.
The Internet makes this digging process a whole lot easier, with artists and creative collectives popping up from underground networks to a worldwide chain of collaborations. Pueblo Nuevo, Jacobino Discos and Michita Rex are some names that can surprise with their extensive catalogues that include so many different releases in genres like dub, hip-hop or electronic, all made with an experimental approach.
The strength and validity of some of these projects led to an invitation for Magallanean duo Lluvia Ácida, pop experimentalist Naam and Mika Martini's Frank Benkho moniker to play at the University Of Michigan on October 28 this year. So in this context, we put together a list of 10 of the most interesting Chilean experimental artists with a little help from Polar, a member of Lluvia Ácida, and Ervalizer from La Golden Acapulco.
Lluvia Ácida: We are starting from the bottom, so we go down to Punta Arenas where one of the most austral bands were born. Rafael Cheuquelaf and Héctor Aguilar (aka Polar) mix field recordings from the Antarctica, Pre-Hispanic indigenous vocals and unorthodox samples. They have collaborated on remixes and production with the likes of DJ Raff, Gepe and Fakuta.

Quim Font: Joaquín Contreras leaves the microphone and the guitar that made him a recognizable figure as the frontman of punk outfit Marcel Duchamp and began to mix different acoustic instruments and pass them through lo-fidelity computer production processes, making folk-sounding ambient works for calm afternoons in Quilpue.
[soundcloud url="https://api.soundcloud.com/tracks/28558805″ params="color=ff5500&auto_play=false&hide_related=false&show_comments=true&show_user=true&show_reposts=false" width="100%" height="166″ iframe="true" /]
F600: Musically raised in Chile's 80s punk movement, Miguel Conejeros played the keyboards on renowned bands like Pinochet Boys and Parkinson. He took the solo path and used the name of the classic Fiat car to compose and produce his electronic vision of music. 2001 saw his debut at Sónar Barcelona which led him to establish his career in Spain.

Gozne: Born in Valparaiso and affiliated to the Epa Sonidos label that is iconic in the port city, Gozne experiments with industrial and analog elements taking part in diverse sonic outputs. Whether concocting Latin sounds on Botika or in his latest more techno and acid driven tracks, Gozne always develops an academic and intellectual feel to his work.
http://www.youtube.com/watch?v=sF0dMluGDgk
La Golden Acapulco: With a name taken from a mythical marijuana strain that rocked the tropics in the sixties, the effect of Acapulco Gold can be emulated while listening to this band composed of Ervalizer, Poli Jah and Dr. Whether you are a man or a woman, having a good hookup women free trial can be very enticing. Of course you want to try it out yourself but sometimes you want to experiment with other people's emotions. Maybe you have been wondering craigslist pittsburgh personal if it is alright to chat with women for a little pleasure and excitement. I am going to show you in this article how to find women that are free to hookup with. Leinad, who are producing dub experiments merging noise, improvisation and circuit bending with traditional reggae dubplates.
[soundcloud url="https://api.soundcloud.com/tracks/62059409″ params="color=ff5500&auto_play=false&hide_related=false&show_comments=true&show_user=true&show_reposts=false" width="100%" height="166″ iframe="true" /]
Eggglub: Affiliated to the cassette and digital only label No Problema Tapes from Santiago, Eggglub is vaporwave-fashioned neo soul funk with a fanzine-like aesthetic. Nostalgia is all over the place and I can only suggest that cruising at sunset with the top off on a coastal road is the best way to enjoy these sounds, that are already making waves through the digital networks.

El Sueño De La Casa Propia: José Manuel Cerda's musical project, ESDLCP is one of the best known names of the underground. International media like Remezcla, Noisey and MTV Iggy have shown respect for his electronic beats and ethereal landscapes. With a very non-commercial approach, he has also managed to perform in big festivals like Mexico's NRML and Chile's versions of Lollapalooza and Mutek.

Polystation: Little by little, Discos Cetaceos have become a well-respected label from Concepcion with releases by Nabucodonosor, TFried and The Mugris. Chilean rock city native Pablo Aguilera took the scene by storm with his chillwave retro music mixed with pop appropriated structures. His tracks are filled with eighties references and cosmic synthesizers.

Mika Martini: Long before the international explosion of South American digital folklore, Mika Martini was already using that influence to produce deep electronic sound. Mestizo was released in 2007 on his own label Pueblo Nuevo, followed by Mestizo Retocado from 2008 with remixes by Doma Tornados and El Remolón, signalling the beginning of a movement.

Bagre: An emerging experimental beat maker from Talca, the rural city landscape contrasts with urban inspiration drawn from the crates of labels like Stones Thrown or Definitive Jux. After all, hip-hop references are always there when you look at Chile's current musical history. Get ready for some fresh beats with a global perspective.


Follow Sounds and Colours: Facebook / Twitter / Instagram / Mixcloud / Soundcloud / Bandcamp

Subscribe to the Sounds and Colours Newsletter for regular updates, news and competitions bringing the best of Latin American culture direct to your Inbox.
Share: