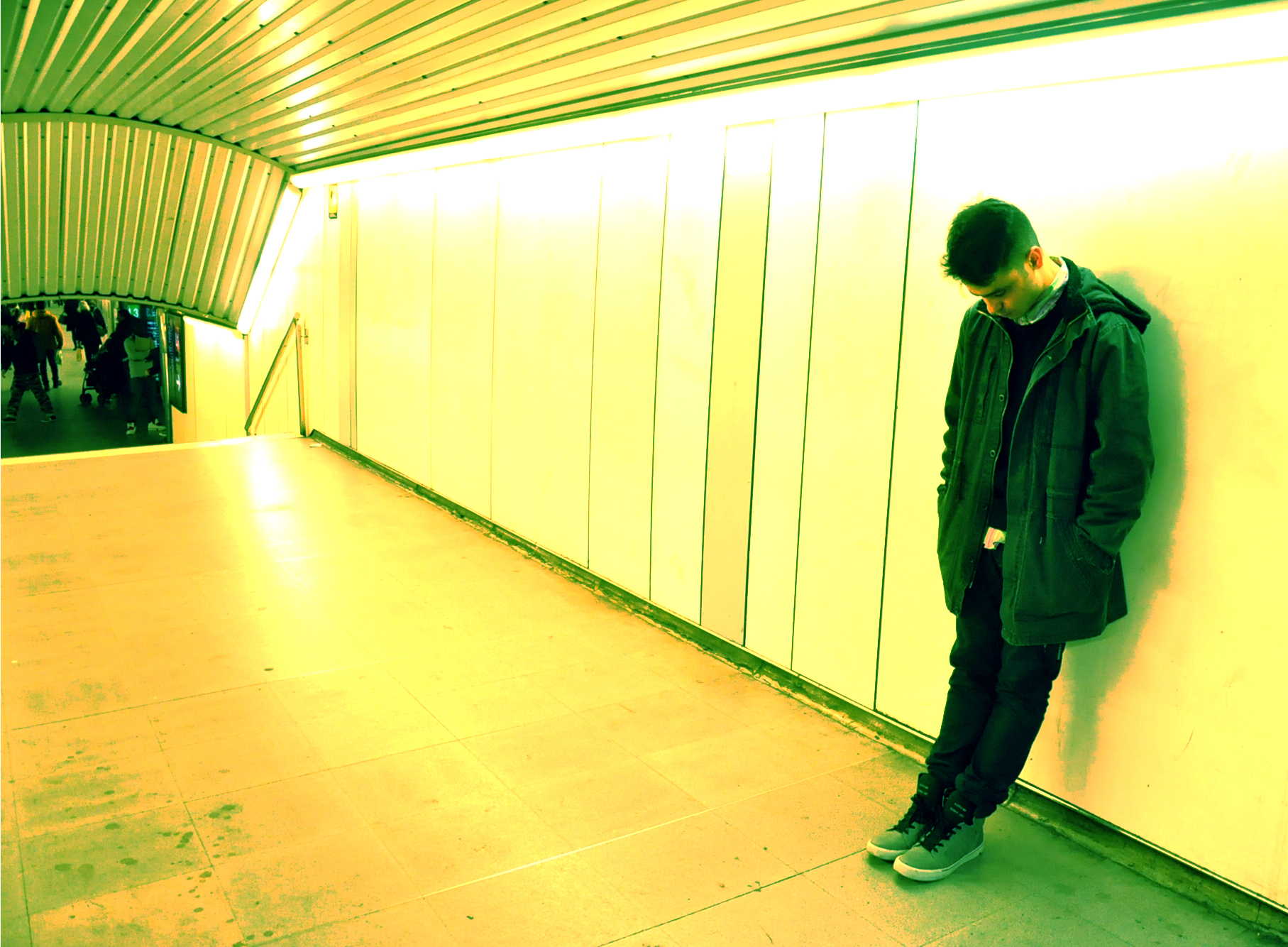 Ezequiel Bose
Catching up with Francisco Mejía aka Pacheko
19 May, 2014
At this moment in time it's hard to imagine staying put in one place. For those with the possibility, movement (transnational, transcontinental, from one city to the next) becomes a way of life, and an opportunity for a change of perspective. Movement is vital for everyone, but even more so for musicians who get to absorb and be informed, not only by the music they hear along the way, but the sounds of a city, its culture, its art and its people. Hell, the whole tropical bass genre could've never existed without trains, planes, automobiles and the Internet. Just ask Francisco Mejía, who you might remember as Pacheko, one half of Pocz and Pacheko, the changa tuki revivalists who documented the music coming from the favelas in Caracas on ¿Quién Quiere Tuki?
When I first talked to Francisco, he was about to unleash Changa Letal along with Pocz and had just left behind Caracas for the colder Barcelona. Two years later, he's put Pacheko on hiatus to focus on a new project under the name Phran. With his newest EP Bad Format, out today on Klasse Recordings, he set out to do something new, worlds away from the tropical bass that still remains in his heart. Incorporating influences from the ever innovative electronic music scene in Barcelona, his experience in his new environment and a changing perspective about life back home, Phran may just be one of the best new electronic music projects to come out of the Venezuelan expat scene. It has a vintage sound – a mixture of Chicago house, Detroit techno, the Berlin scene and even baile funk – but it's not a throwback. It's more about change, moving forward, learning, living, and finding a sound he can call his own.
I'll let him tell his story:
Amaya García: A short while after the changa tuki documentary and your music with Pocz hit the web you made the jump from Caracas to Barcelona. How did you navigate your way through such a big change?
Francisco Mejía: "The change was much bigger than I could've imagined. Barcelona is an international city and there's a lot of stuff going on because there's people from all over the place. Nowadays, Venezuela is very isolated from the world, every day a little bit more. One of the things I've done the most since coming here is open my eyes and ears to the countless scenes, artistic forms and the music that I simply didn't have access to in Venezuela. I go to a lot of record stores, ask around, and go to a lot of parties and concerts.
The internet more or less lets you find out about these things, but it's never the same than to be in a city where all of this is happening. It's the same for someone from Europe or the US who wants to know how life is in Venezuela; the internet will never give you the same experience as going there and living it out. The human experience will always be more profound than the Internet; my mind has opened up to a lot of stuff and I see things differently now. I've had to learn a lot of things, even how to speak a little bit of Catalan."
AG: How did your new project "Phran" come about? Why did you decide to venture outside of the changa tuki genre?
FM: "I've never liked to tie myself to just one form of music making; I'm not one to repeat myself. For me, the normal thing is to evolve. Changa tuki is a very important influence for me and it will always stay that way; the same goes for dubstep, IDM and bass music. But, ever since I arrived in Barcelona, I started absorbing other types of music like techno, Chicago house, the Detroit sound, the stuff coming out of Berlin, and I also started getting into disco and soul, among other things.
I wanted to start a new project from scratch because, for me, being here is a new chapter. Pacheko isn't "over" though, it just went into a kind of hiatus."
[soundcloud url="https://api.soundcloud.com/users/140789″ params="auto_play=false&hide_related=false&visual=true" width="100%" height="300″ iframe="true" /]
AG: Earlier you mentioned about opening up your mind more to the sounds of Barcelona. Specifically, which artists, sounds, genres and artistic movements inspired the tracks on Bad Format?
FM: "One of the things that has really motivated me is knowing that record stores like Discos Paradiso, Wah Wah Records, Subwax, Vinyl Vintage, Discos Juando (which, sadly, closed shop recently) and Lost Tracks still exist. The crate digging experience has no equal, and it's a great source of inspiration and humility; you realize that music is infinite and the only way to appreciate that is by humbling yourself.
I've also been influenced by the work my friends Cardopusher and Nehuen are doing with their label Classicworks; radio shows like Canela en Surco by DJ Abu Sou, the people from Anomia, and all the deejays that have been spinning for a long time like Zero, Tony Bruce Lee, Fede Zerdan, DJ Der, David M, Gus, Astroboyz, Clip, Pau Roca…the list is really long. As I said, there's so much going on in Barcelona. I think what a lot of people have in common over here is that they see music as a space where genres like ambient, soul, disco, funk, world music, house and techno can coexist without a problem. I share that point of view. That's how you realize that a deejay's sonic palette can be wide and, at the same time, coherent, personality wise."
AG: I had mentioned to you in an earlier conversation that "Bad Format" has that nostalgic feel; a sonic throwback to an era where drum programming and beat making was more rudimental yet incredibly heavy. Sort of like the stuff Cybotron was doing in the 1980s, Derrick May and the like.
FM: "Maybe it's because I'm working with an analog set-up now; I'm using rhythm boxes, distortions, and analog synthesizers. I think that's where the similarities in timbres come from, but I definitely don't want to make retro or nostalgic music. I want to make music that reflects my life day to day, from my home studio, my head and my relationship with the city."
AG: How did you manage to bring this sound into the 21st century and, like you mention, making it about your own experience. It sounds very fresh too.
FM: "There's no plan; there's learning, work and evolution. I really don't want to go retro, repeat or copy anyone. The way the world works nowadays, sometimes you feel that everything's been done and nothing surprises anyone anymore. Personally, I work to make my music sound fresh and with a lot of personality. I think I have a long road ahead when it comes to exploring and creating my sound. This first EP as "Phran" is mostly made out of jams I created in my house between the last leg of 2013 and the first part of 2014. It's the reflection of that constant search.
On tracks like "Fool Drive" and "Bad Format", I try to emulate the feeling I get from some Brazilian baile funk, but evidently the result is something else and I'm really glad that's what happened."
AG: How did your relationship with Klasse Records begin?
FM: "Luca Lozano, Klasse's owner, heard my track on Soundcloud and that's how they contacted me. I didn't know them, but their project, for me, it was perfect. Luca understood quickly where things were going and there's been a symbiosis that I'm happy with. Over time, I've started to understand Klasse's vision more and I really like it. I'm thankful to begin a new chapter with a label like Klasse, that's growing and supports the vinyl format."
AG: What's in your future? Would you ever consider doing changa tuki again?
FM: "The only plan is to keep making music and to keep evolving. I would definitely make music inspired by changa tuki, but with a different twist. By the way, sometimes I try to emulate that sabor that changa tuki or baile funk has. I've tried it with the rhythm boxes and a lot of weird stuff comes out that doesn't necessarily sound like those genres; it's something different and weird and I like it.
The word "crossover" is one that I can't get out of my head when I'm making music. I like those tracks that can seep into techno, house or changa sets and still work."
AG: This is for the gearheads like me out there. What equipment did you use while recording Bad Format?
FM: "Rhythm boxes: Mfb-522, MBase01, Yamaha Rx8. For the synthesizers: Vermona Mono Lancet, Juno106, Casio SA 39, plus distortion and delay pedals for guitars, but connected to all of this equipment."
Bad Format is out today on Klasse Records and available as a download from Juno. The vinyl release will be out later this month. The official release will be held in Barcelona the 14th of June.


Follow Sounds and Colours: Facebook / Twitter / Instagram / Mixcloud / Soundcloud / Bandcamp

Subscribe to the Sounds and Colours Newsletter for regular updates, news and competitions bringing the best of Latin American culture direct to your Inbox.
Share: