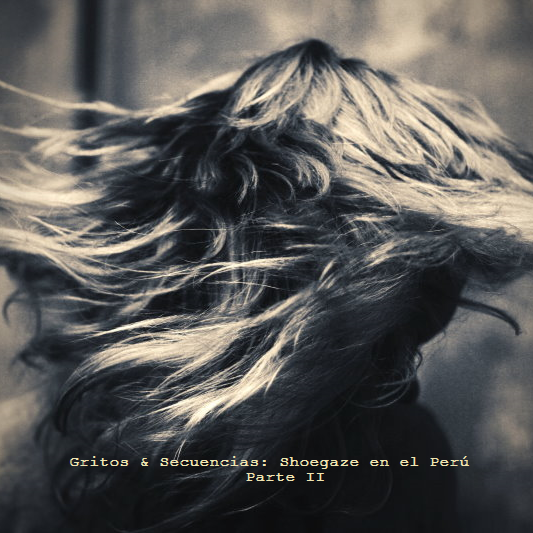 Killer shoegaze and experimental dance brewing in Perú
14 April, 2014
During the last few years, Latin American electronic music in all of its mixed glory has been creeping its way onto playlists, DJ sets from tastemakers across the globe –like Daniel Haaksman and Diplo to name only two- and has even started to take a stronghold on influential stages like Berlin's Boiler Room sets. The latest edition featured Mexican producer Rebolledo, who happens to keep good company with Brazilian wunderkind Gui Borrato, Chilean rising star Alejandro Paz, Argentineans Gustavo Lamas and Leandro Fresco, and a host of others on the German label Kompakt's ever expanding roster.
A longer list could be written about all of the groundbreaking (and not so groundbreaking) electronic music that is coming out of Latin America, but the real reason all of these artists have been included in the same sentence is because they're all aces in very different genres, from minimal techno and tech-house to kwaito influenced dance music. For the last five years or so, digital cumbia has been dominating the conversation but, while I understand that the novelty and danceability of the fusion is undeniable, sacrificing everything else is not only problematic, it's kind of a bad choice. Incredible digitial cumbia (or digital folklorika) like Barrio Lindo's new album Menoko –which I will talk about in a later post- is still being made and is slowly transforming; equally great dance hybrids are coming out of Perú, for example. Here at Synth Seer nothing will be out of bounds, but special attention will be paid to those artists that are killing it in many other genres and style fusions (big ups to Matías Aguayo's Cómeme label). Don't worry, I'll talk about digital cumbia, just not all the time.
I wanted to start things off with Perú, a country whose music scene is as varied as a candy store, but yet doesn't always register on everyone's radar, including my own. I have profiled elsewhere acts like Dengue Dengue Dengue and the experimental indie artist Lobo Gris, who's haunting mixture of classical and minimal you can find here, but that's barely scratching the surface. We'll start off slow, with the free compilation Gritos al Vacío, and its second installment Gritos y Secuencias: Shoegaze en el Perú Part II, compiled by the folks at El Blog del Bam, along with the help of various Peruvian netlabels. As they point out, the purpose of these compilations is to highlight the independent artists at the vanguard of the non-commercial Peruvian music scene; artists who mix rock and roll with various forms of electronic dance music, from the oft-maligned IDM tag to ambient, experimental psychedelia, shoegaze a la My Bloody Valentine and everything else in between.
Congratulations to them for taking on such an ambitious project, as both compilations span a time period that goes from the early 90s (when Pete Tong played hardcore and it was "the right speed"), to the mid-2000s. Gritos y Secuencias: Shoegaze en el Perú Part II is an expertly sequenced soundtrack with something for everyone, not just electronic music fans. Starting with straight up dense rockers like Ozono, Avalonia, and Diosmehaviolado and alternating with glitch/noise like Pastizal and the heady minimal ambient of Ida, which will frankly, blow your mind. It was specifically impressive how Ida managed to create music that fills up the space with bass and yet uses silence so wisely and hauntingly with lingering synth lines and low frequency oscillators. Dreamworks and Apolo are also noteworthy in this compilation.
You can downoad it for free here. If you're a fan of electronic music, keep coming back regularly because this will get more hardcore as I keep scouring the web for more interesting electronic music projects from across South America.

Follow Sounds and Colours: Facebook / Twitter / Instagram / Mixcloud / Soundcloud / Bandcamp

Subscribe to the Sounds and Colours Newsletter for regular updates, news and competitions bringing the best of Latin American culture direct to your Inbox.
Share: