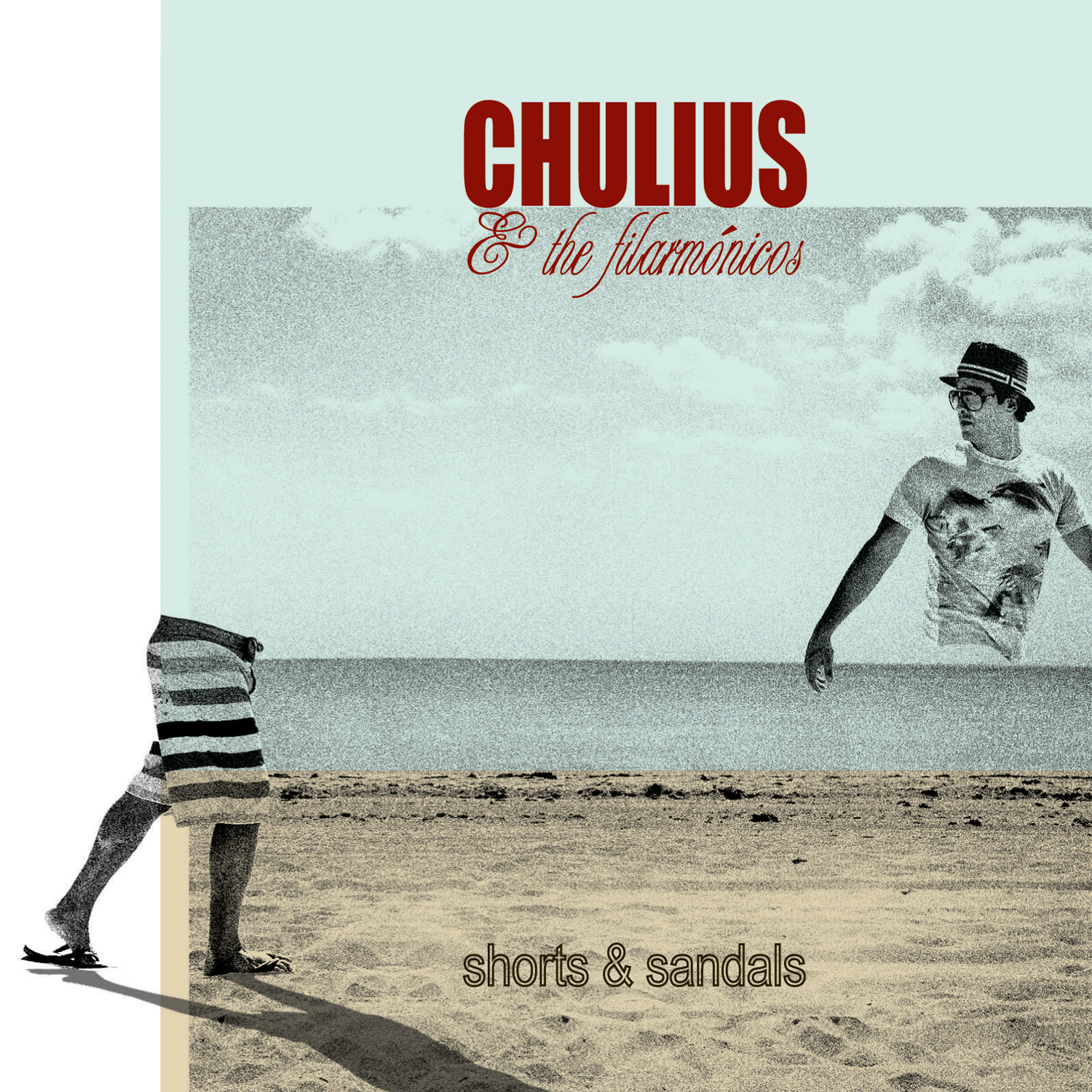 Nothing breathes sweaty, eclectic club more than Chulius & The Filarmónicos' new album, Shorts & Sandals. It seems strange that something so summery should come out in the winter, but maybe that's what makes this Los Amigos Invisibles' Julio Briceño side project so exciting. This record is your July in Christmas; it's what's playing at the coolest international dance party you wish you were invited to. I have to admit that yes, someone with my taste is Shorts & Sandals' captive audience — give me something with a steady bass, 80s beats and a disco ball and I'm a happy camper — but what makes this record work is also what may be its weakness: this album sounds like a mixtape. Shorts & Sandals at times is straight up collage. "Is this the Postal Service?" "Is this Yo La Tengo?" I've been asked when playing Chulius in the background.
In a way, this many-bands-in-one sound is what makes Chulius so great — a Latino band that transcends borders and that is appealing and recognizable for folks that are not immersed in the Latino music world? This is the new sound of music. In a way, this record's strength becomes its weakness in that it's almost too eclectic. Shorts at times lacks cohesion and a clear identity. There are guest vocalists on many tracks, and they all bring with them their own style, making each song its own beast. But what it lacks in strict personality this record makes up in craftsmanship. Shorts moves from Elastic Bond collaborations rich in dance and bass ("Some Love") to more electric, introspective pop ("Saturday") with grace. No song feels out of place or jagged, and all transitions and all mixes are flawless.
[soundcloud url="https://api.soundcloud.com/tracks/122897186″ params="color=ff6600&auto_play=false&show_artwork=true" width="100%" height="166″ iframe="true" /]
The record is also fully enjoyable and playable all the way through, partially because each track is so different, partially because they all gel together so well. With a 70s-Maserati-meets-Kinky track featuring the vocals of the one and only Gil Cerezo ("Leita") followed by a more modern track featuring Divagash that winks at you from the dance floor, Chulius is knowledgeable in its beats and presentation. It's clearly the work of a worldly pop master worthy of Los Amigos Invisibles, and it's a fun record you'll want to play at your holiday party, whether that's at Christmas or in the summer.
Shorts & Sandals is available from Amazon and iTunes

Follow Sounds and Colours: Facebook / Twitter / Instagram / Mixcloud / Soundcloud / Bandcamp

Subscribe to the Sounds and Colours Newsletter for regular updates, news and competitions bringing the best of Latin American culture direct to your Inbox.
Share: