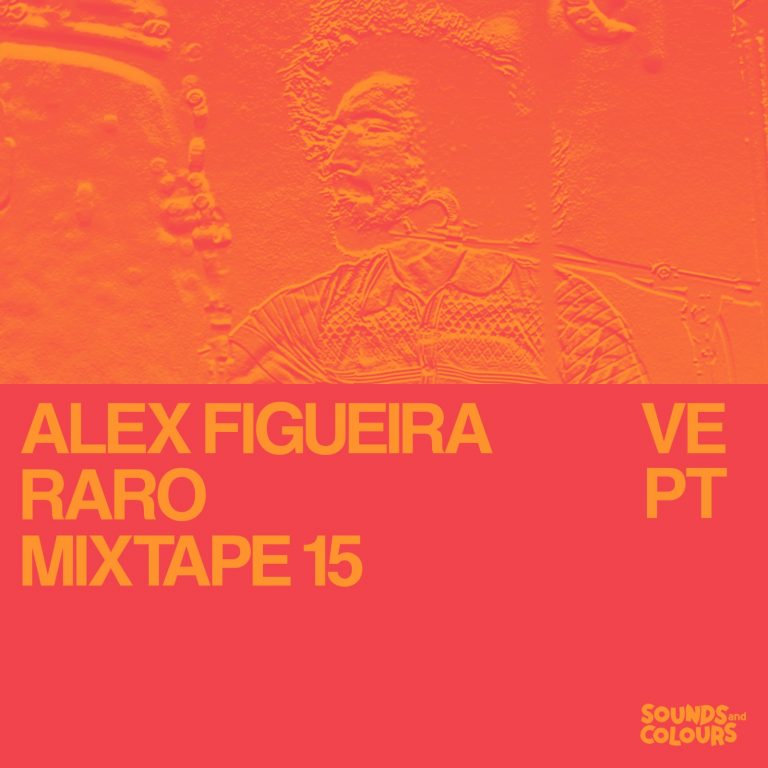 RARO 15: Alex Figueira
28 May, 2021
Alex Figueira is a Venezuelan-Portuguese musician, producer, DJ and record collector based in Amsterdam, known in independent music circuits as "the hardest working man in Tropical music". It's no hyperbole; Figueira is the founder of tropical psych-punk outfit Fumaça Preta, Afro-Caribbean psychedelic sensations Conjunto Papa Upa, the legendary record shop Vintage Voudou Records, and tropical experimental label Music With Soul Records. He also runs the recently renamed Heat Too Hot music production studio (formerly Barracão Sound) where he works daily as producer and mixer engineer, honing his signature sound globe-spanning sound.
"This mix is the soundtrack of an imaginary road trip. A trip on boats, busses and motorcycles through the scorching Latin American all-year-long-summer, covering the stretch from Mexico to Perú. The music is upbeat, groovy and intensely percussive, just like everything else around you. Apart from the place of departure and destination, you just know that you'll be stopping in Cuba, Dominican Republic, Honduras, El Salvador, Panamá, Curaçao, Venezuela, Colombia and Ecuador. It's a long trip to make in 60 minutes, but you'll make it go on forever by pressing replay compulsively."
Tracklisting
La Bandita – Protesta
Sexteto Juventud – Salve
Macario Prudencia – Bros Bros
Johnny Ventura – El Carbonero
Guapachá con Chucho Valdés Y Su Combo – El Panzón
Los Calvos – José
Orquesta De Lito Barrientos – Mi Cumbia
Hermes Niño Y Sus Colombian Boys – La Trompeta Cumbiambera
Mariachi Los Vargas de Arturo Mendoza – La Danza de los Mirlos
Rosines – Cumbia del Pescador
Los Porteñitos – Mama Choa
Carleo Su Guitarra Caliente Y Orquesta De Baile – A Gozar Merengue
Alfredo Peluffo – La Negra Llorona
San Cristobal – Recogiendo Limosna No Lo Tumban
Nery Padilla Y Milton Tadeo – Quiero Besarte
Oscar Aviles  Y Zambo Cavero – El Negrito Chinchivi
Osvaldo Ayala – Tus Errores
Los Autenticos del Son – El Tres Cienaguero
This mix series plays on the Hispanic and Lusophone homonym, "Raro". "Raro" holds two meanings in Spanish and Portuguese: "rare" and also "strange". Sounds & Colours' Raro Series is a crate-diggers' mix series which embraces both meanings. Over the course of on hour, our guest DJ will delve into Latin America's unknown, underappreciated and unbelievable music and reveal its hidden gems.

Follow Sounds and Colours: Facebook / Twitter / Instagram / Mixcloud / Soundcloud / Bandcamp

Subscribe to the Sounds and Colours Newsletter for regular updates, news and competitions bringing the best of Latin American culture direct to your Inbox.
Share: