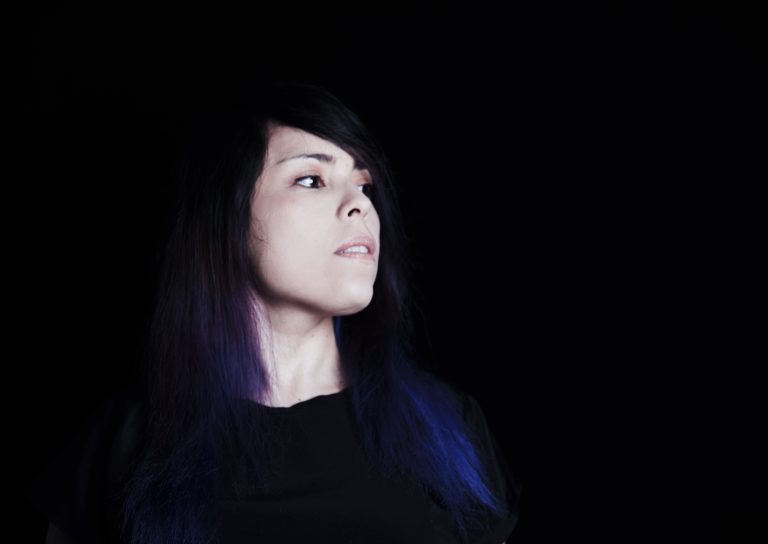 Sara Rodriguez
On Our Radar: New Music from Maribel Tafur, Cameio, Susobrino, Deekapz and Rizomagic
25 November, 2021
As someone who listens to music all the time – rarely is there not a vinyl spinning, a headphone in the ear or speaker of some kind making a racket – I am always finding good, new music to listen to (listen to enough new music and you will find the good stuff), but every now and again I find myself getting rather giddy because the new music I'm finding is not only good, but is getting me so excited I can barely sit still. This has been the case these past couple of weeks in which a handful of releases have caught me off-guard and driven their way into my heart. Blame these lot:
---
Maribel Tafur – 2106
This is a gorgeous release, a collection of six songs from Peruvian composer Maribel Tafur which attempts to tell the story of her childhood, and is hugely successful in doing so. Piano and xylophone-like instruments provide a subtle melodic thrust, but are just one element within textures made from drones, noise and found sounds. Remarkably, the music always feels intimate, close, gentle, capturing that sense of nostalgia in all its otherworldly warmth. A beautiful release, and here's Tafur to explain a little about how the EP, which is her fourth EP to date, was produced:
"I took VHS tapes from my childhood and old own field recordings and started to write music with them. Throughout each composition you will hear my mother's voice, ambient sounds recorded in my kindergarten classroom, voices of my classmates, me talking about a gift from my father at the age of four and glitches that were generated from the digitization of the tapes."
---
Cameio – TOSKA
The only information I can find on Cameio is from his Spotify biography which states that "Cameio is the personal project and artistic experiment of the Chilean multi-instrumentalist, producer and composer Felipe Bribbo", stating that he is a member of Orquesta Sinfónica de Asteroides and has a number of notable production and remix credits to his name. This first release as Cameio hits like a hammer, marrying bass-heavy jazz with a Squarepusher-worthy level of frenzied glee and elements of hip-hop and manic glitchy IDM. It's not an EP for sitting still to, and hopefully is just the first taste of much more from the Chilean producer.
---
Susobrino – Pocualeíto
Susobrino aka Bart Van Obbergen Pérez was born in his mother's Bolivia before moving to his father's Belgium at two month's old, which is where he has remained since. And it's his journey into discovering his Bolivian roots, as well as his restless musical mind, that underpins this new EP, released on Dengue Dengue Dengue's Kebrada imprint and featuring DDD on one of the tracks. Opener "El Aguante" is faultless, a marching beat, with guitar and vocal hook that keeps the song building while potentially while flutes and whoops reference the Andes. There are touches of baile funk and cumbia rebajada on "Jii / Tío Carbón" and a full-blown excursion into charango-led folk music on "El Camino Refleja" on an EP fit to brimming with ideas.
---
Rizomagic – Voltaje Raizal
This album was self-released digitally late last year but is now being re-released on vinyl by Disasters By Choice. It is the debut album from Colombian duo Rizomagic and sees them experimenting with Afro- and indigenous Colombian source material, creating jaunty rhythms with a semblance to Meridian Brothers' perkier numbers, as well as a cut-and-paste sampling approach that evokes another Bogotano institution, Romperayo. Final track "Millo Kru" is the stand-out, an epic fusion of millo flute, marimba and a jubilant bass line that recalls Bentley Rhythm Ace in their prime, but there's much to love here, the buzzing, electro-cumbia of "Ñocoñoco and "Puyante", which moves from Konono Nº1 distorted marimbula to an ambient soundscape.
---
Deekapz – Super Funk
The latest release from São Paulo duo Deekapz is out on Selva Discos, whose label boss Trepanado recommended that the producers return to the original sound of baile funk, when the influences of Miami bass and house music were so more prevalent. The results are very special, "Lei do Baile" trembling with deep house throb, "0800" occupying the same timbres as Afrika Bambaataa's "Planet Rock" but with serious meat on the bones and "Melo da Flauta" getting the most 80s of all, a combination of Eurodance synths, elegiac flute and nostalgic pads. As with the rest of the EP it's all perfectly-packaged, both modern and evocative, and the best thing they've released to date.
---
Best New Music Playlist
You can listen to tracks from all these selections, as well as plenty more, via our Best New Music Spotify playlist:
---
Que Más
Other notable mentions must go to the following releases, all recently released and well worth investigating:
TAXIDERMIA, Jadsa, João Milet Meirelles – Outro Volume
Persona RS – Formas
The Peronists – Rural Beats
Terror/Cactus & GUAZÚ – Simbiosis
Mabe Fratti + Concepción Huerta – Estática
Read our interview with Mabe Fratti

Follow Sounds and Colours: Facebook / Twitter / Instagram / Mixcloud / Soundcloud / Bandcamp

Subscribe to the Sounds and Colours Newsletter for regular updates, news and competitions bringing the best of Latin American culture direct to your Inbox.
Share: