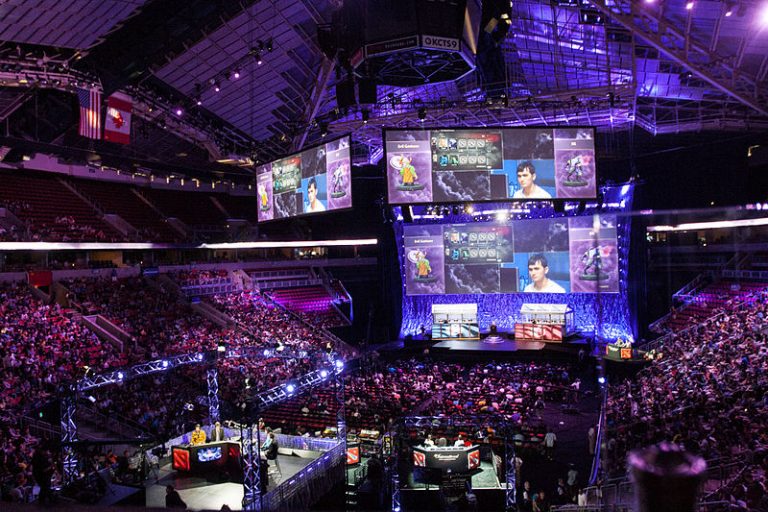 Brazil – An Online Gaming Market with Vast Potential
25 November, 2021
Brazil could quite conceivably become one of the biggest gaming super powers on the planet. There, we've said it. It's not beyond the realms of possibility either. It is already Latin America's largest gaming market, turning over an estimated revenue of around $4.1 billion last year. According to Newzoo, the global gaming industry it is expected to generate almost $100 billion in revenue this year, so now is the time for Brazil's potential to be tapped as a hotbed for online gaming. At present, Latin America represent a tiny share of the global online gaming marketplace at just 4%, but it is the second fastest growing region in the industry, experiencing a rapid 20% growth rate.
Online Gaming – From Angry Birds to Live-Streamed Blackjack
When you consider that Brazil has a gamer population that's almost as big as the entire population of the United Kingdom, it's much easier to put into context the opportunities that are available to the world's leading online gaming brands. The online gaming industry saw an opening and has taken it with both hands. Social games such as Pokemon Go have really taken off in Brazil, having been released in time for the 2016 Olympic Games. According to data from SimilarWeb, Pokemon Go downloads from Brazil accounted for 8.2% of all worldwide downloads, second only to the US in terms of individual nations. It was a similar story back in 2014 when Candy Crush and Angry Birds became the most used mobile apps in the country. Online casino brands from overseas also began accepting Brazilian online casino customers, creating offerings available in Portuguese with classic casino games and innovations such as live-streamed blackjack and roulette, provided by the likes of Betway Casino offering an array of live dealers for different casino games. If reports are to be believed, this could be the year where everything changes for Brazil's online gambling sector. The country itself is becoming a political and economic force and with a population breaching the 200 million mark, the government has a real opportunity to regulate the industry and provide the best possible gaming conditions for Brazilians. It has been estimated by a leading economist, Seamus McGowan of KPMG UK, that the Brazilian online casino gaming market could generate revenue up to $2.2 billon per annum. This was broken down into $1.3 billion for sports betting in Brazil, $600 million for online casinos, $165 million for online poker and $135 million for online bingo.
Online gaming: a nine-figure industry in Brazil
Brazil is a country with a seriously growing passion for eSports, due in no small part to recent successes in championships which have long been dominated by European eSports professionals. It all started more than a decade ago when a little-known, unfancied team of Brazilian gamers named Made in Brazil (Mibr) stunned established eSports teams from Europe and North America to take home the $125,000 prize money, which was significant at the time.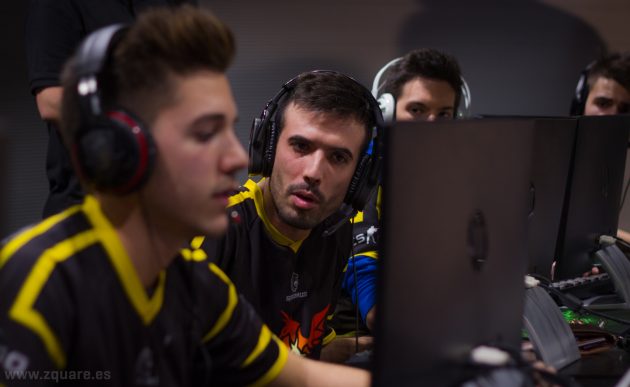 Photo by artubr
Fast forward ten years and a team of five Brazilian eSports pros scooped a whopping $1.8 million playing Valve's Counter Strike: Global Offensive in 2016, which further helped to capture the imagination of gamers across the nation, many of whom were using game server hosts. Soccer will always remain the number-one sport in Brazil, but there is no doubt that eSports is quickly surpassing the likes of volleyball and basketball as the country's second favourite. Back in 2014, North America's biggest eSports league, Major League Gaming expanded into Brazil, establishing the league's first overseas franchise, MLG Brasil. Games such as the Konami-developed Winning Eleven and Pro Evolution Soccer (PES) have become synonymous with Brazilian soccer gamers. Konami themselves acknowledged the growing demand for their games by fully licensing all 20 Brazilian teams within the Campeonato Brasilieiro Serie A, as well as four teams from Serie B.
There is no two ways about it, Brazil has an extremely bright future as a gaming hub, with players who are as fanatical about online gaming as they are about soccer, jazz and samba music. The country has a huge opportunity to create an environment that allows Brazil's online gaming business model to shine. As the world's 13th biggest video gaming market on the planet, this number will surely rise as the popularity of eSports ripples through the rest of the nation like a tidal wave.

Follow Sounds and Colours: Facebook / Twitter / Instagram / Mixcloud / Soundcloud / Bandcamp

Subscribe to the Sounds and Colours Newsletter for regular updates, news and competitions bringing the best of Latin American culture direct to your Inbox.
Share: