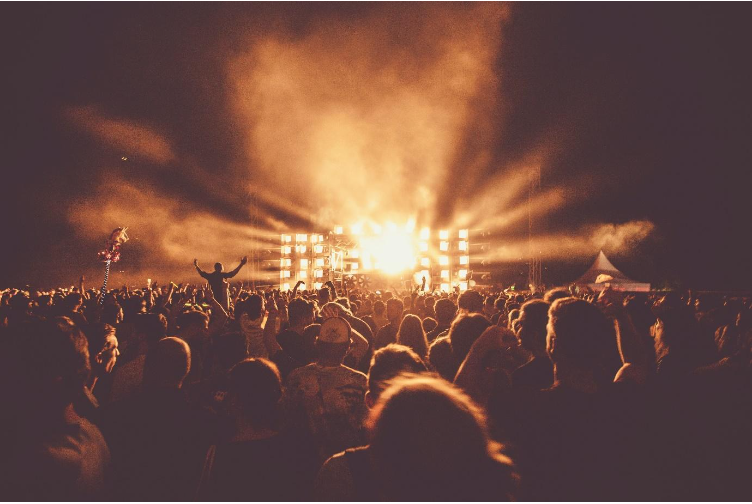 Latin American Concerts in USA – Best Ways to Enjoy
20 November, 2023
Latin American music has its unique fanbase, and those who enjoy Latin music wouldn't miss a single concert.
In a world where most music types have mixed and merged into one another, Latin music maintains a delicately vibrant and diverse rhythm. From the infectious beats of salsa to the romantic ballads of bolero, the therapy of Latin music is still unmatched.
Attending a Latin American music concert is always an incredible experience. But how do you make sure that you plan your trip flawlessly and enjoy the most out of the concert? No worries! We have gathered a comprehensive guide on what are the best tips to enjoy your next Latin American music outing fully. Check it out!
Do Your Research
Before going to a Latin American Concert, it's crucial to know what you should expect from the gathering. Hence, you should learn about Latin American culture, the music genres, and their cultural significance.
Latin American music is full of diversity. It includes various genres such as salsa, reggaeton, bachata, cumbia, and more. Each genre has its cultural significance. Researching the artist before you visit the concert can give you a richer understanding of the cultural context of the music. This will ensure that you better connect with the songs and vibe with them.
We have gathered a few tips for the research process. These will help you discover what the concert is going to be like so you can set your expectations accordingly.
Explore the artist's discography to understand the evolution of their music. This background knowledge can make the live performance much more immersive.
Watch previous live performances of the artist. This is the most effective way to know what you are going to get in the live concert.
Know the hits. Let's be honest, what's the fun if you can't sing along with the artist? So, before you attend the concert, do your research about the hits of that artist.
Once you have learned about Latin American Music, the next task is to know when and where is the next Latin American concert in your vicinity. If you are thinking about going to a latin american concert, you can check on seatsforeveryone. They will provide you with the schedule of all upcoming concerts and the opportunity to book tickets online.
Dress the Part
Latin American culture is known for its vibrant and aesthetic colors. Hence, to fully be part of a Latin American concert, dress a little differently than your usual concert gatherings. Wearing bright vibrant colors such as reds, yellows, blues, and greens is always a good idea. You can also go with bold patterns and prints.
Moreover, this might not be for everyone, but you can also invest in traditional Latin American attire for the concert. For example, flowing dresses, salsa skirts, or guayabera shirts. These will show respect to the Latin American culture as well as help you connect with other audiences far better.
Last but not least, concerts are for enjoying, and one thing that can spoil your party is uncomfortable clothes. So, while considering other things, make sure you choose the most comfortable clothes that give you easy mobility without causing you discomfort.
Believe me, you don't want to be dancing and jumping around in shoes that hurt or in a shirt that doesn't fit. It will kill all the fun, and you would just be occupied with setting your clothes.
Learn your Dance Moves
If you are visiting with your friends, concerts are the places you can have the most fun. However, if you know how to dance with Latin American Songs, you can multiply that experience. With correct dance moves, you connect with your friends on another level.
So, before you go, it's good to know some of the moves from the basic salsa, merengue, or bachata. You don't need to be a pro. But knowing a few basic moves from different songs or genres is always a good idea.
Connect with the Crowd
Latin American concerts symbolize a community gathered under an umbrella of art. Even if you are attending with your own friends group, don't hesitate to interact with other people. You will find amazing people who have the same appreciation for the art that you carry.
The best way to establish a bond with others is by dancing together. This creates a sense of unity, bonding, and celebration. Believe me, when I say it, you will make great new friends in Latin American concerts if you let yourself be out there.
Singing together can also create a sense of support and harmony among the people. Now, you won't know all the songs word by word, but make sure you join the party when you know one. Following the Latin American music news online can increase your knowledge and keep you better informed. So the next time you are in a concert, you can start conversations.
Lastly, when the artist prompts the audience to respond to something, be an active participant. This not only connects you to the artist but also brings a sense of unity within the crowd.
Hence, you don't want just to watch the entire concert by yourself. You could have done that at home watching television. The entire concept of such Latin American Music outings is that you socialize, make new friends, and connect with friends. This way, you can enjoy the music together.
Arrive Early
This is the most crucial part of attending a Latin American Concert in the States. If you don't come on time, you will end up at the back or in some corner. When you come early, you can have a chance to see the pre-concert preparations of the artist and even get a chance of a close encounter. But, most importantly, you can get a first-row spot.
Capture the Moment
Concerts can come and go, but the memories they bring can last a lifetime. That's why you must take a good camera or smartphone with you to the concert. Capture all the fun you have, the little things, your dance with friends, or the high and low points of the performance. Make sure you are selective with what you capture. It can be very tempting to capture the entire performance. The best moments to capture in a concert are when the vibes are at their peak and the artist interacts with the crowd.
It's very easy to be so occupied with the camera and capture everything that you forget to enjoy and live the moment. Ensure you achieve that perfect balance so you don't miss out on anything.
Learn Some Basic Spanish Phrases
You don't need to know Spanish to attend Latin American concerts. However, basic greetings and exchange of courtesies in Spanish will help you better interact with the crowd. It will also help you to better interact with the artists and performers during the concert.
"What a great show!"
"¡Qué buen espectáculo!"
This way, you will be able to appreciate the core of Latin American Concerts, i.e., Community.
Respect the Culture
Respecting the culture at the Latin American concerts will encourage positivity and develop an inclusive atmosphere. This is the most important aspect to consider if you want to enjoy it fully.
To start with, be open-minded. Go to the concert with tolerance and patience for diverse cultures. After all, Latin America is full of diversity. Be welcoming to different dance forms, musical styles, and cultural expressions. This will also ensure that you enjoy the music positively and make a lot of memories.
Moreover, before going to the concert, it's a good idea to educate yourself about different artists, their ideologies, and the background behind their music. It will also help you better appreciate the music.
Conclusion
Latin American Concerts in the USA can be extremely fun to attend. To make the process smoother and even more enjoyable, do your research on the artist and the art. That means reading about the artists and listening to their hits. While at it, make sure you have a good camera and capture the moments you cherish. Moreover, know your moves, especially when you are going with friends.
The most important aspect of fully enjoying a Latin American concert in the USA is respect. Respect the rich Latin American culture, its diversity, and heritage. Last but not least, make sure you are up to date with the upcoming concert dates and their venues. So you don't miss out on the fun!

Follow Sounds and Colours: Facebook / Twitter / Instagram / Mixcloud / Soundcloud / Bandcamp

Subscribe to the Sounds and Colours Newsletter for regular updates, news and competitions bringing the best of Latin American culture direct to your Inbox.
Share: