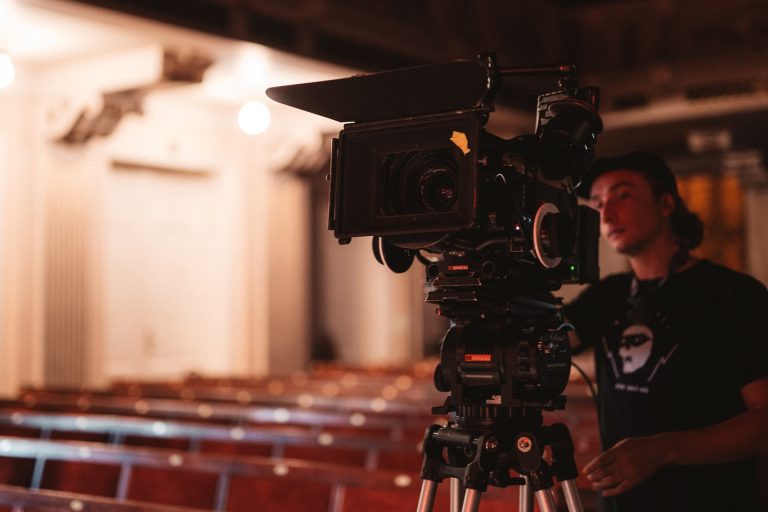 The Best of Guillermo del Toro
17 February, 2022
Not every director will experiment with the less appreciated genres when building a career in Hollywood. Even fewer will become a smashing success and drive interest in said genres, helping develop them stylistically and in terms of narrative—but that's what makes Guillermo del Toro one of the most influential directors still active in the world of film.
The director, born and raised in Mexico, has had a long interest in the genres of horror, fantasy, and comics. Prior to the 2000s, movies in these genres were largely considered niche. Aside from a few hits like Superman and Night of the Living Dead, most movie-goers stuck to the standard fare of drama, action, comedy, and romance.
Del Toro's ability to blend awe with terror and beauty relies on gory, sometimes bloody, costume and design from the pre-CGI era. Aside from an emphasis on old-school special effects and vibrant imagery, del Toro has also established himself as an award-winning fantasy director.
The genre is one of the most popular throughout the world, explored through media from fashion to comic strips to classical paintings. There are in-depth video games that explore fantasy characters, as well as slots titles with groups like Betway online casino that explore imaginative settings.
But for del Toro, fantasy is also at the heart of his heritage. Latin and South America are known for their handle on magical realism, which originated with literary authors like Isabella Allende and Gabriel García Márquez. Today, del Toro continues this tradition by blending elements at once unbelievable and, at the same time, incredibly human.
Keep reading for an overview of the director's most influential projects throughout his career.
Cronos (1993)
As the director's first project, Cronos includes elements of comedy that del Toro would find greater balance with when making future projects. However, Cronos, which tells the story of a human-robot hybrid who relies on blood, is still a highly innovative and unforgettable movie.
Most notably, viewers will feel the incredible vulnerability and vanity of the protagonist, who struggles with his need for the Cronos device that's now tied to his life. Though there are a few visible growing pains throughout the film, it's still a satisfying movie that gives a sneak-peek into del Toro's inner world.
Pan's Labyrinth (2006)
Though some movie buffs might place The Shape of Water as del Toro's best work, Pan's Labyrinth isn't just his masterpiece—it's also his brainchild. Del Toro penned the dark fairytale's screenplay, which highlights his ongoing motifs of tenderness, horror, and visually astounding design.
As Matt Goldberg of Collider puts it, Pan's Labyrinth touches on what might be the director's most complex and heavy message, mainly that there are two ways to escape from reality: imagination or death.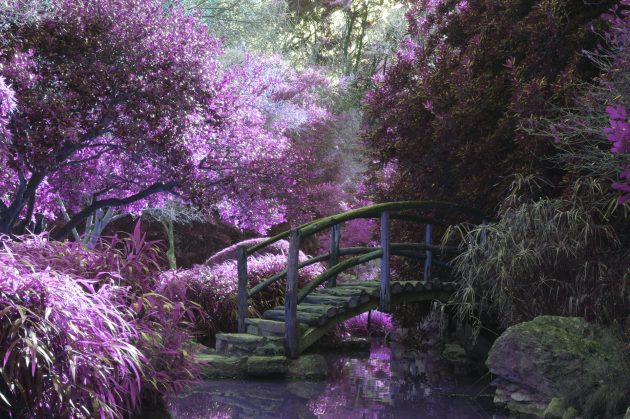 The Devil's Backbone (2001)
Here, del Toro slides into a horror space rather than fantasy—but that doesn't mean there's a reel of jump-scares waiting for audiences. The Devil's Backbone unbalances viewers by providing incredibly beautiful moments, followed by unsettling mysteries.
As with Pan's Labyrinth, the backdrop is the Spanish Civil War and, as with other projects, del Toro upends which characters should be considered evil and which should be considered innocent. Similar to Cronos, the characters are deeply human, bound to external circumstance and their own unavoidable emotions.
The Shape of Water (2017)
While not all del Toro fans will like how polished and romantic The Shape of Water is, or the fact that it's filmed in English, the style and design of the film are unparalleled. While the story itself provides ample food for thought, the film became a global phenomenon for its cinematography, acting, and screenplay writing. In it, a maintenance worker at a high-risk Cold War facility in the US falls in love with an amphibian humanoid.
Unsurprisingly, del Toro takes a few complex ideas, minimal-yet-loaded settings, and an incredibly believable take on the impossible in order to hook audiences. The project was so successful that del Toro and writer Daniel Kraus published a novelization the following year.

Follow Sounds and Colours: Facebook / Twitter / Instagram / Mixcloud / Soundcloud / Bandcamp

Subscribe to the Sounds and Colours Newsletter for regular updates, news and competitions bringing the best of Latin American culture direct to your Inbox.
Share: