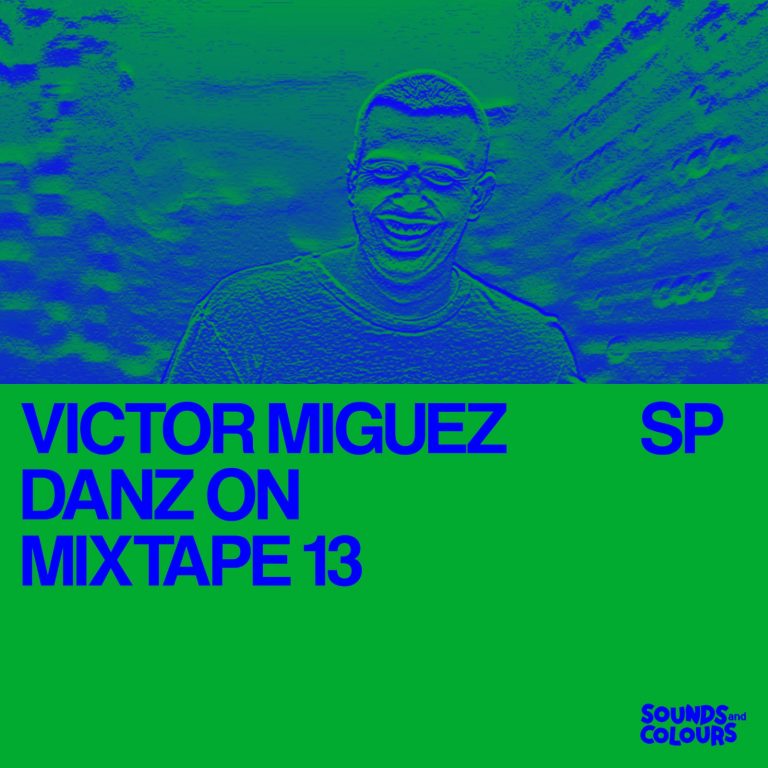 DANZ ON 13: Victor Miguez
05 February, 2021
Victor Miguez, aka Miguez, is a Paulista producer and DJ, as well as Bongosynth label and Apartamento 21 party founder. While the São Paulo party focuses on street celebrations in order to ensure people can dance together irrespective physical and economic barriers, Miguez's work with Bongosynth proves he likes his dance music as accessible as his parties. Following their promising Tantos Sonhos EP, which showcased BS's three founders in production roles, their recent exuberant compilation Verão De Amor stands as a sunny statement of intent, which draws on golden-era Brazilian boogie music, funk-oriented house and 80s camp. In the latest Brazilian Wax Round-Up, I deemed Bongosynth "torchbearers for a generation of positively feel-good producers". Accordingly, it's a joy to have their boss sit in for this week's Danz On Mixtape.
"As the Sounds & Colors platform is focused on Latin music, I decided to revisit my research on Brazilian music. I gathered some of the records I bought during the quarantine and navigated from there, mixing them with edits from national producers, reinterpreting songs from the past in a current context. The tracks vary in musical genres such as boogie, funk and electro/hip hop, but keep a constant atmosphere of positivity and dance."
Tracklisting
Ricardo Bomba – Você Vai Se Lembrar
Nina Catarina – Soltos Pela Noite
Fernando Girão – Divórcio
As Damas do Rap – Um Sonho Real
Fernanda Abreu – Jorge da Capadócia
Som Alto – Um Que Só Se Curte Bem Alto (Davi Markan Simple Re-Touch)
Cássia Eller – Eles (Craig Ouar Edit)
Sandra de Sá – Usa e Abusa
Afrodite se Quiser – Ah, Eu Vou
Braz – Pressa
Nanda Rossi – Livre Pra Voar (Millos Kaiser Edit)
Dulce Quental – Viver
Falcon Man – Salário
Eu Não Quero Morrer (Trepanado Edit)
André Luis – Filhos de Odé
This mixtape series takes its name from 'Danzon (Dance On)' – an album by celebrated Cuban trumpeter, Arturo Sandoval. The album's title plays on the name of Cuba's national dance: the danzón, introducing its English homonym and punning on the fact that native Latin American music types are loved on dance floors worldwide. For this mix series, expert dance floor-fillers from Latin America and beyond will be serving Latinx killers so that we can dance on worldwide.

Follow Sounds and Colours: Facebook / Twitter / Instagram / Mixcloud / Soundcloud / Bandcamp

Subscribe to the Sounds and Colours Newsletter for regular updates, news and competitions bringing the best of Latin American culture direct to your Inbox.
Share: