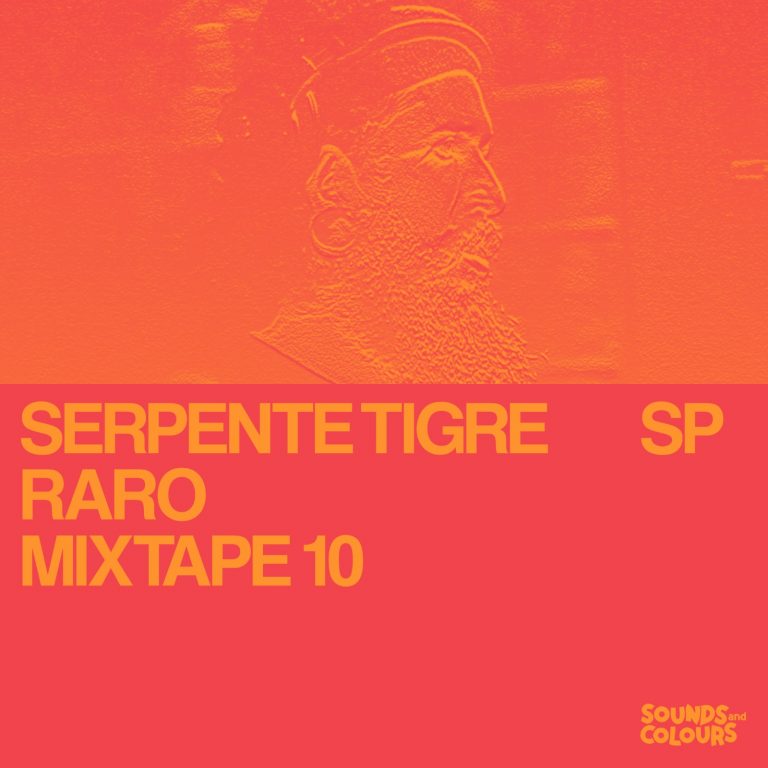 RARO 10: Serpente Tigre
12 February, 2021
"Thrilling" is an apt term to describe Serpente Tigre's trademark sound. The Paulista DJ and producer leaps between such an inexhaustible array of sounds during sets – and such at breakneck speed – that whiplash is an occupational hazard. Jolting from synthwave, to gabber, to disco, to hardcore and techno, the acrobatic artist is interminably inventive. Taking influence from BADSISTA and the hard-edged dance duo Gabber Modus Operandi, live sets are no-holds-barred adrenaline fixes. Nothing is off the table as, fuelled by a fascination with technology, he forges sounds out of mechanical and electrical hardware, such as a Nintendo 3DS and an Arduino Board. Accordingly, Serpente Tigre – real name, Marco Aurélio – is part of RE_VOLTA, an artistic movement that explores the relationship between humanity and technology, preaching hacking as a form of self-sufficiency and autonomy.
As a producer, Aurélio has worked with "ciborgue voodoo queen", Alma Negrot, developing beats that work to build post-punk, industrial and techno "sound narratives". Meanwhile, in partnership with sound artist Hikke, the boundary-breaking producer has worked in analogue improvisation. Ever-inventive, it's a real treat to have Serpente Tigre sit in for this week's Raro Mixtape.
"The construction of this set was very interesting because I had to start from the idea of only songs by artists here in South America, which made me arrive in a very deep search to find the songs that made the most sense with the type of sound that I approach in my sets. The result comes in a great mix of styles guided by a high bpm to not really stand still."
Tracklisting
Akin Deckard – Gettin' Grimy
177TH, Laza – 38
BADSISTA – Dakele Jeitão
Retumba – Fap Fuck Fap Ass
Linn da Quebrada – Coytada (Tayhana Remix)
Martinelli – Snitchin Bitches
Delcu – Sorry if i Make u Cry
BADSISTA – Tu Me Satisfaz
Serpente Tigre – Against Time
Serpente Tigre – Pursuit
White Prata – Cyborg Capitalista
Sheefit – Paredes
Adame – Socah
Kakubo & JGB – Dzyan
Zopelar – Hard Drugs Tool
Kauan Marco – Dança das Máquinas
This mix series plays on the Hispanic and Lusophone homonym, "Raro". "Raro" holds two meanings in Spanish and Portuguese: "rare" and also "strange". Sounds & Colours' Raro Series is a crate-diggers' mix series which embraces both meanings. Over the course of on hour, our guest DJ will delve into Latin America's unknown, underappreciated and unbelievable music and reveal its hidden gems.

Follow Sounds and Colours: Facebook / Twitter / Instagram / Mixcloud / Soundcloud / Bandcamp

Subscribe to the Sounds and Colours Newsletter for regular updates, news and competitions bringing the best of Latin American culture direct to your Inbox.
Share: