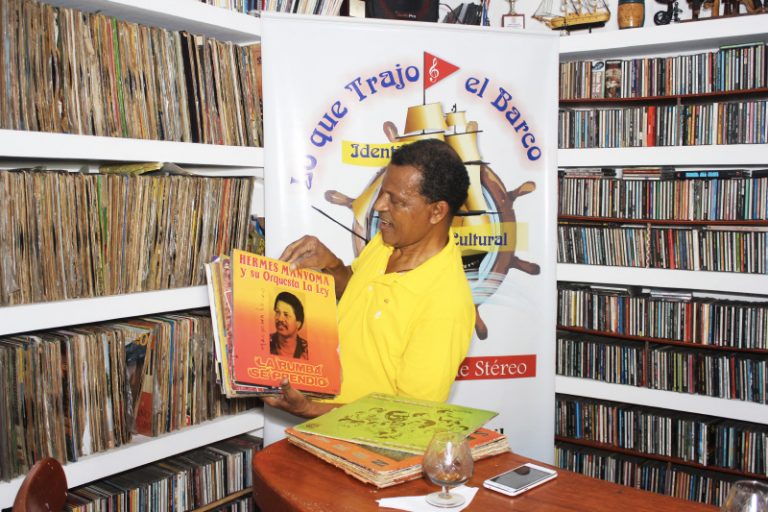 Vinyl Lovers: Henry Manyoma Gil – Radio Host, Cultural Investigator, Collector
14 January, 2020
Having a radio show is a must in Cali if you want to proudly call yourself a melómano, whether you're into salsa, bolero, tango or African music. Indeed, most of the vinyl collectors I met in Cali have their own radio shows. I first met Henry Manyoma during the annual gathering they all have in December at the Univalle Estéreo – Emisora de la Universidad del Valle. Henry's radio show, Lo Que Trajo el Barco, is most focused on the heritage of African music within modern Latin sounds.
Watch Henry discussing his vinyl collection in the video below and then keep on reading for the full interview transcript:
Could you please introduce yourself?
My name is Henry Manyoma Gil. I was born here in the city of Santiago de Cali, Valle del Cauca, Colombia. I work as public accountant in consulting of companies whether private or public. In addition to that the other part of my life is related to music, from an academic point of view because I consider that music is an incentive and feeds back the spirit and the soul. A human being who doesn't listen to music can't be truly fulfilled, that is like being dead for me. That's why the second half of my life is fully dedicated to music. In order to contribute to the development and the preservation of music I created a radio show called "Lo Que Trajo el Barco". A radio show hosted by the Universidad del Valle. I choose the name "Lo Que Trajo el Barco" in reference to the so called "discovery" and colonisation of America 1492. When I say so-called it is because we all know now that there were already people living there. In addition to the slavery trade the conquest of the Americas by the European continent also brought a lot of elements that contributed to the development of a new civilisation. Such as socio-economic and religious models. New musical cultures came along with the boats. That is why I called my radio show "Lo Que Trajo el Barco".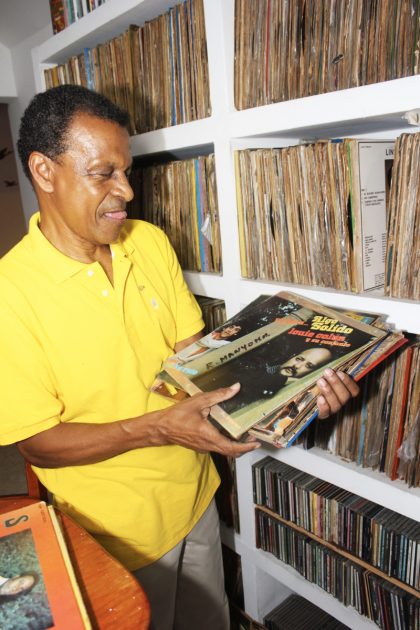 How many records do you have in your collection?
Well, looking at my entire discography, I would say that I have approximately 6,000 records, LPs (or vinyls) and CDs. as soon as the digital transition occurred I started collecting CDs.
It came as a surprise to me that most of records I was collecting were all labelled "Caribbean music" when actually the music was produced in places such as New York, Cuba, Puerto Rico, Colombia, Venezuela, etc. Studying Latin music rhythms while collecting records really helped me to know what is the difference of one and the other and what transcends all of them.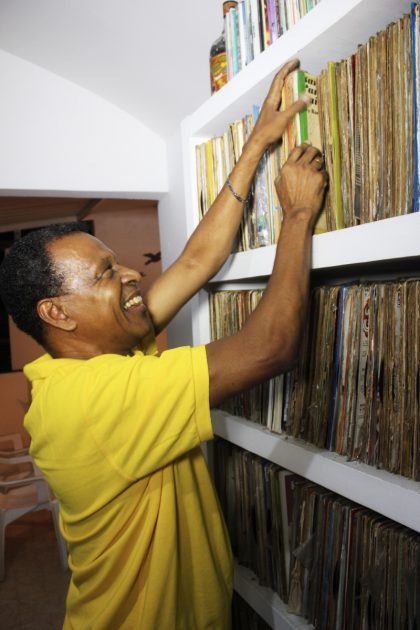 What is your favourite genre of music?
Since a very young age I've been fond of music. Especially the Caribbean music of Cuba. I started collecting records back in 1984 when I was still a student. Then when I started working I kept on collecting records but It was only meant for dancing. I didn't know what it meant to collect music on a professional scale back then. So I bought a turntable and a lot of records just to listen and dance to music but also to participate to parties in people's houses. With time I started to understand the music recording process a lot more. I realized that way before 1984 there were thousands and thousands records that were made and that I wanted most of them in my collection, which was and still is a very difficult process to achieve. Especially here in Colombia because at the end of the 1980s (87, 88, 89) it was the apparition of the now famous Compact Disc which replaced LPs. Back then CDs were considered as a modern musical alternative. In addition to that, very few music rhythms from the 40s, 50s were still recorded on CD. More and more LPs were left behind and this is what made a certain kind of music or artist hard to find.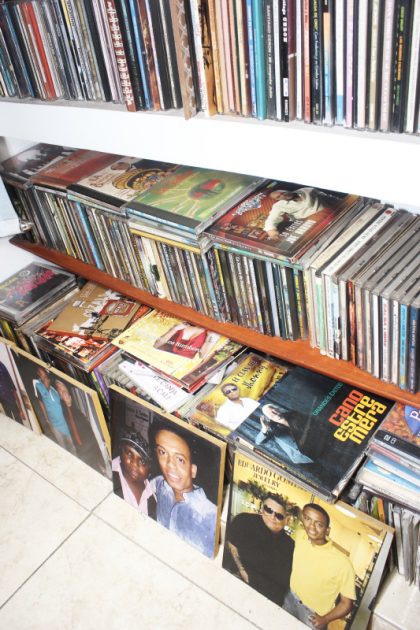 What is your favourite record?
People always ask me that question… To be honest, there is no "bad record" for me. I don't have a favourite record because each orchestra on a record has a unique way of playing, a unique tone. Of course, I enjoy listening to some records more than others but I would not rank them. I really feel like I am getting richer by listening to every kind of orchestration
As I just said each one has its very own history, its very own rhythms and its very own interpretation. I love the fact that I can listen to a certain type of music or orchestra that fits to the emotional state of mind I am in at the moment.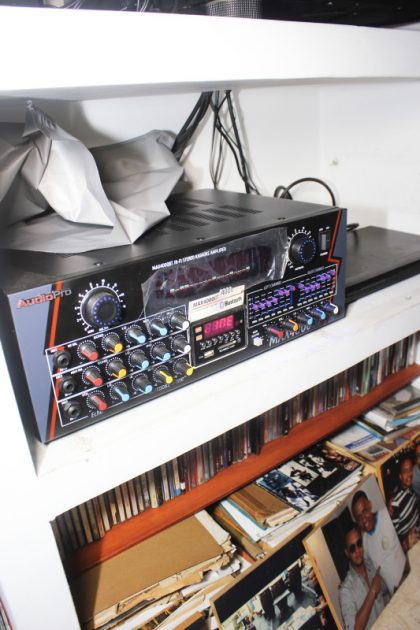 What does the record collection mean to you?
My record collection represents a cultural patrimony, a universal patrimony because through music I have been able to know my ancestors, I have been able to know my roots and I consider all of this as a patrimony. This is what led me to the initiative to contact the UNESCO so that the organisation recognizes "the record" as an instrument of preservation of the universal memory through music. This is why I consider my record collection as a patrimony.
This is the fifth instalment of Cavé Okou's 'Vinyl Lovers' series. View Part One, featuring Sidney Reyes Reyes here, Part Two, featuring Lucas Silva here, Part Three, featuring Don Alirio here, and Part Four, featuring Jhonny Ortiz here.
Photos and video by The Society Fish
Video artwork by Superfeat

Follow Sounds and Colours: Facebook / Twitter / Instagram / Mixcloud / Soundcloud / Bandcamp

Subscribe to the Sounds and Colours Newsletter for regular updates, news and competitions bringing the best of Latin American culture direct to your Inbox.
Share: