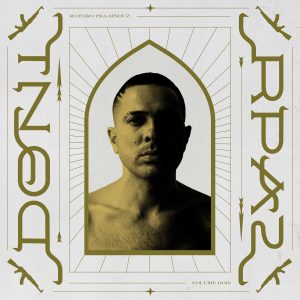 Review
Don L – Roteiro Pra Aïnouz Vol. 2
Despite a heavy influence from the US, Brazilian rap has its particularities. This is more related to lyrical content than the music, as there are few who dare to insert traditional genres of the country into their beats. Those who do are either recognised as revolutionaries, as happened with Marcelo D2 when he inserted samba under his raps, or struggle to break out of the underground, with little commercial appeal, as is the case of Rappin Hood (also immersed in samba) and Rapadura (influenced by forró and baião). 
One of the main problems is the use of samples of Brazilian popular music (MPB) classics due to the difficulties getting clearance. The closest thing to conventional rap with Brazilian characteristics are the fusions of baile funk, tecnobrega (in some cases) and pagodão (from Bahia). Lyrically, the themes addressed by the MCs are focused on social issues, protests against police violence, racism and politics. But this essence, of being an agent of transformation and aware of society, denouncing the problems that happen in the peripheries, has been left aside with the rise of trap music, which is more focused on fun.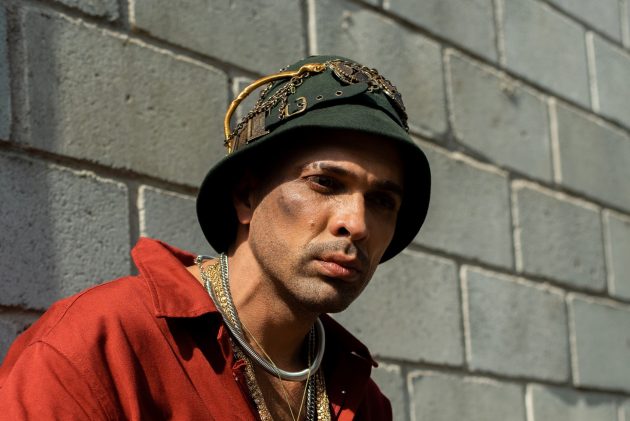 In the case of Don L, he can be included with those who deviate from the established standards within rap, allowing his art to potentially find a wider audience.
From Brasília, capital of Brazil, but raised in Fortaleza, in the north-east of the country, Gabriel Linhares da Rocha, to give Don L his full name, emerged in 2006 with the now-extinct group Costa a Costa, who released the mixtape, Dinheiro, Sexo, Drogas e Violência de Costa a Costa (Money, Sex, Drugs and Violence from Coast to Coast, a title playing on the group's name). Upon leaving the group and moving to São Paulo in 2013, he made his solo debut with the mixtape Caro Vapor – Vida e Veneno de Don L, a self-portrait that served as a business card, showing where he was heading. In the title song, he coined a phrase that has since become a fact: "If I'm not your favourite rapper / Then I'm probably the favourite of your favourite."
On that album, Don L showed that he had a different approach musically, as well as in regards to his narratives and performance. These characteristics evolved even further when in 2017 he released Roteiro pra Aïnouz Vol. 3, the first in a trilogy that will be told backwards. The autobiographical narrative serves as a musical script for what could be an imaginary film directed by Karim Aïnouz, responsible for Madame Satã, O Céu de Suely, Praia do Futuro and A Vida Invisível.
As before, Don L continues to grow on his latest album, Roteiro Pra Aïnouz, Vol.2. The music is not at all conventional, with periods of intensity and denseness. Hearing it for the first time, it may not be possible to understand the concept right away. Each song is a chronicle or poem that connects with the reality of those who live in Brazil. There are many details, many ideas that may not be absorbed if you don't give full attention. Not that there is a need to always be committed to focus on him, but as a screenwriter who creates the complete ambience of the scene, Don transports you, through many lyrical and sonic details, into the songs.
Don L encourages the listener to reflect on the history of Brazil and try to imagine it in a different way to what it is today. On "vila rica" he speculates on what revenge against the tormentors of the past would be like. He creates a relationship between reality and utopia, showing that there are possibilities for change through politics and justice, which can in some cases, can be achieved with your own hands. Another topic that permeates the LP is religion. He makes analogies between the Catholics who supported the bandeirantes (slave-owners and explorers who expanded Brazil, committing genocide against the country's indigenous) and evangelical Christians – this is mainly done in the interludes, which have excerpts of sermons from pastors -, who had a big influence on the election of Bolsonaro as Brazil's President. On "vila rica" he says "Jesus would not be on his side", stating that that Christ would choose to be on the side of the oppressed, rather than the oppressors.
There are also plenty of moments of self-reflection, of joyful episodes from Don L's own life, and of others who have had to suffer a lot. "pela boca", made in partnership with young rapper Fabriccio, is a letter warning of an uprising that will take place, comparable to what indigenous people have been going through when their lands are invaded by miners, having to protect themselves because the government supports the invaders. "pânico de nada" speaks of revolts. In the sensitive "primavera", dreams are the focal point. And as life is not just made up of struggles, the victory of those who have suffered all their lives is the focus of "favela venceu" and "auri sacra fames".
It is undeniable to say that Don L has become one of the main names in Brazilian rap, despite being neglected by the biggest festivals for the genre in the country. There's an intellectuality to the way he conveys the message, while still keeping one foot in the popular. Roteiro Pra Aïnouz Vol. 2 is rich in musical diversity, with influences ranging from gospel to drill, and complemented by a diverse range of collaborators: Tasha & Tracie, Rael, Mahmundi, Giovani Cidreira, Alt Niss, Terra Preta and Mateus Fazeno Rock, as well as established names like producers Daniel Ganjaman and Donatinho, and rappers Djonga and Rael. If the music industry in Brazil looked at quality rather than numbers, then Don L would be one of the country's great exports.
Listen to Roteiro Pra Aïnouz Vol. 2 on digital platforms

Follow Sounds and Colours: Facebook / Twitter / Instagram / Mixcloud / Soundcloud / Bandcamp

Subscribe to the Sounds and Colours Newsletter for regular updates, news and competitions bringing the best of Latin American culture direct to your Inbox.
Share: