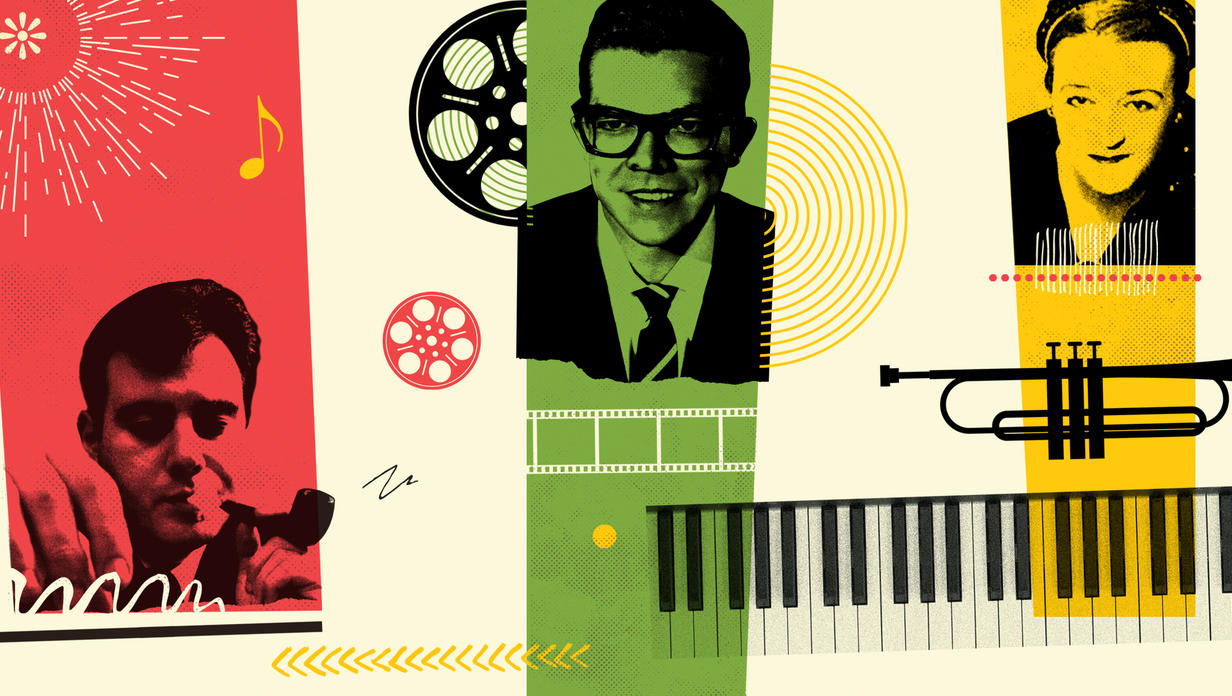 'Sonorama' To Offer A Unique Take on Latin America's Musical Contribution to Hollywood
17 April, 2018
The contributions of Latin American musicians in soundtracking some of Hollywood's biggest films is the focus of Sonorama, a new show which will open this year's La Linea Latin music festival in London.
From Juan García Esquivel, whose orchestra Sonorama gives the show its name, to Lalo Schifrin's work for Mission: Impossible and Dirty Harry to Johnny Richards' brass bands, María Grever's boleros and Carmen Miranda's memorable moments in the spotlight, this is a chance to truly get lost in the spirit of Hollywood's Golden Age in the most vibrant way possible!
Sonorama stems from research carried out by cultural critic and historian Josh Kun, author of The Tide Was Always High: The Music of Latin America in Los Angeles, who looked into the contribution that Latin American musicians made to the film industry at a time when they were often depicted as "Anglo". The show aims to address their true identity as Latinos.
The show originally came to life in the US, and in its UK incarnation it retains the services of Mexican Institute of Sound's Camilo Lara, but adds a certain amount of London finesse with the additions of guest vocalists Omar and Brazilian singer Nina Miranda, as well as the Hackney Colliery Band Horns.
We spoke to Nina to find out a little bit more about the show and what surprises they have in store:
S&C: So, what's the Sonorama band going to be like?
Nina: In terms of the band line up, Camilo comes from an electronic background so there will be electronic beats integrated to the sound plus the live band with drums, guitar and bass, and the 6-piece brass section from The Hackney Colliery Band.
Which artists are you going to be paying tribute to in the show?
I'm very excited to be channeling the voice and vibe of my heroine Carmen Miranda. Wow did she sing fast, wow did she swing those hips and move those feet to the samba beat! A hard act to follow but a delicious path in which to catch her fire along the trails she blazed. She's someone I've loved since childhood, and have read a lot about. She was the highest paid actress in Hollywood for a time, but the snobs in Brazil disowned her and the Brazilian media was cruel when she made it big in Hollywood. The big machine encouraged her to become a caricature and a weird mash-up of mis-matched Latin American clichés, sombreros and the cha-cha-cha. But the masses still loved her, they saw the same person there, just trying to make as many people happy as possible. She came from a very poor background starting off as a cleaner then hat maker. She died young and childless of a heart attack from overwork, uppers and downers and possibly heartbreak. Behind the smiling masks there are often the tears of a clown.
I guess the Brazilian parts of the show are more related to the times when Carmen Miranda was active in the 40s But other parts of the show are a little more recent. Juan Garcia Esquivel, whose orchestra was called Sonorama, Lalo Schifrin's epic scores (Mission: Impossible, Dirty Harry) from 60s onwards, there will also be music from the Mexican composer María Grever who wrote 800 songs including "Cuando Vuelva a Tu Lado" [made famous by Dinah Washington in its Anglicized version, "What a Difference a Day Makes"] who was most active in 20s and 30s…
There will be a broad sweep and extra treats like the silkiest-voiced Omar to take people to new unexplored heights and musical combinations.
Here's Nina doing her best Carmen impression: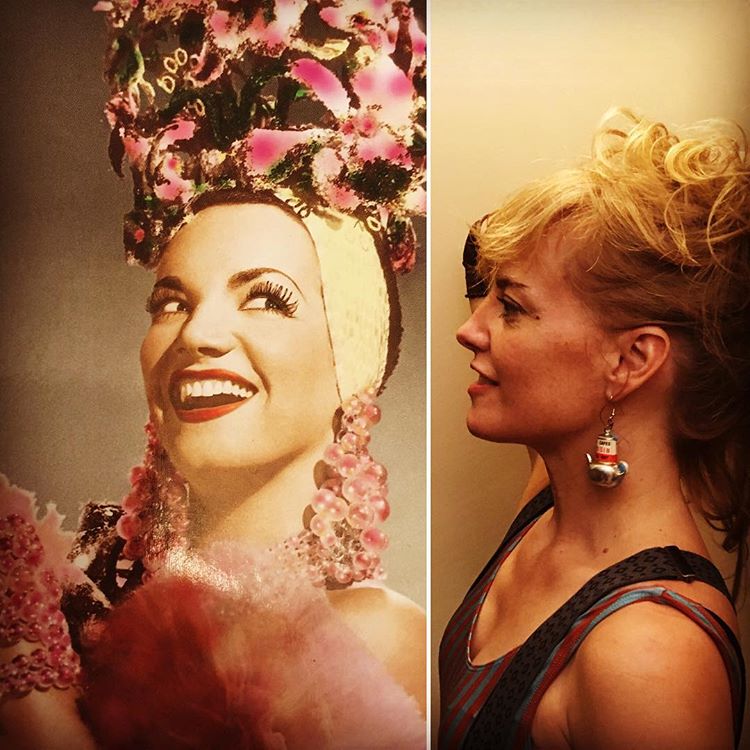 Any surprises we should know about?
I will surprise myself, and they will surprise me, as most of us have never performed with each other so it's that special fresh seat-of-your-pants alchemy, the exciting newness of the moment – we will have rehearsals – but when the curtain goes up on the opening night of La Linea festival at the Barbican – ADRENA-LiNEA the magic happens in real-time.
Sonorama is at the Barbican in London on Friday 20th April, as part of La Linea 18. Tickets and further information available from comono.co.uk/live/sonorama

Follow Sounds and Colours: Facebook / Twitter / Instagram / Mixcloud / Soundcloud / Bandcamp

Subscribe to the Sounds and Colours Newsletter for regular updates, news and competitions bringing the best of Latin American culture direct to your Inbox.
Share: