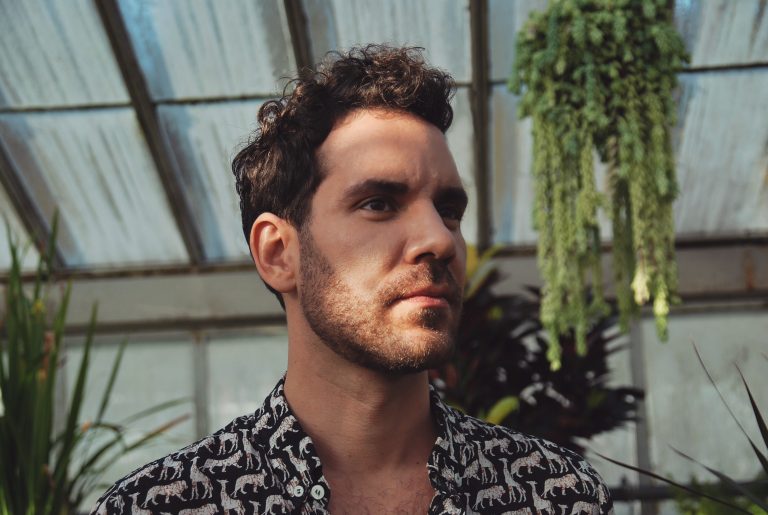 To Be Honest, I Love To Dance: An Interview with Thornato
11 May, 2017
If you haven't already, you will soon hear and read his name quite a lot, because Thor Partridge, better known as Thornato is one of the most interesting, up-and-coming musicians, DJs and producers emerging from the New York global and tropical bass scenes. As he loves to underline, his sound is the result of a form of musical cherry-picking carried out all over the world, but it was arguably in South America and Colombia where he left his heart and ears.
Following the release of Bennu, his debut album, I had a chat with Thor to delve into the broad spectrum of influences that has shaped his music, from classic rock to Mali and from Colombia to the New York tropical bass scene.
The first thing we'd like to know is related to your assorted and all-encompassing musical influences. Because, even if at first sight and listen, South America looks pivotal for your sound, but you can also spot elements coming from the most diverse traditions, from your Swedish roots to Asia and Africa.
My musical influences are really diverse and it's not just like stuff from Africa and South or Latin America but they go all the way back. In fact, my music is influenced by American bands too, like classic rock bands and actually traditional American music too. Then, when I was in my early 20s, I visited a festival in Mali. I can say that the whole thing started there, with that seed planted when I went to that festival north of Timbuktu. I asked some friends if they wanted to go, and everyone looked at me like I was crazy. So, I decided to go to on my own, without knowing anybody. At the time, I was more into collecting sounds, not just music. I was more into field recordings, sort of going into the street and collecting sounds of people talking, conversations, kind of keeping an audio journal.
So that trip to Mali opened my mind. It turned on a light for me. I thought that it would have been really cool if I could actually take those sounds and do something with them, not just keeping them on my hard drive and building up a library. But actually doing something original with them! That's when I started using the internet to dig. I guess the next step I took was into music from South America, and Colombia in particular. I just started listening to Colombian music, a lot of tunes coming from the Pacific coast. One of my friends is from Bogotá and he was like 'Hey do you want to come to Colombia with me, meet some musicians, learn about the music and explore it in a more hands-on way?'
At the time, I was part of this crew called Cumba Mela and we were throwing parties in New York. So, I seized the opportunity and went there [Cumba Mela raised funds for the Colombia trip through a Kickstarter campaign]. I spent two months in Colombia and we set up a little studio in Bogotá. That was our base and from there we travelled. We went to Cali to seek new music and do some DJing there. Then we went to Cartagena and Santa Marta, so we were basically just going around. It was like being on tour, but we were also working with other musicians. For example; we went to Palenque and met Petrona Martinez. We interviewed her, sat down and talked with her, because we also wanted to understand the music.
What did you discover about the music and rhythms that struck you the most? What were the differences between the music you were used to and Colombian music?
What I found [was that] there were so many different rhythms from the Caribbean to Pacific Coast. They're so diverse. Then, you feel the influence of African music as well, through the instruments and rhythms. I felt it deeply when I went to Palenque. It was settled by African slaves and is the longest, continuously inhabited town. So you perceive that African influence is just so strong and deeply rooted there.
How could you add all those new elements to your music? How could you bring all those new rhythms together and mix them with the different influences you picked up from all over the world?
To be honest, I love to dance. I started making music and DJing because I love to dance and I think the music that really gets me moving and touches me, it's not coming from one particular region. I've always been very curious and interested in world cultures, always wanting to learn more about music from all over the world. I also always looked to have conversations with musicians. I just want to make music that I am curious about and want to learn more about, and that can be from every part of the world.
[soundcloud url="https://api.soundcloud.com/tracks/317181770″ params="color=ff5500&auto_play=false&hide_related=false&show_comments=true&show_user=true&show_reposts=false" width="100%" height="166″ iframe="true" /]
Since you perform all over the world and play such an all-embracing and genre-defying sound, how do the different audiences relate to it? Are their reactions very different depending on where you are?
Yes definitely. For example, in Mexico, at the parties I've played, people did not dance to anything above 105 BPM. I found that interesting. The first time I went to Mexico City, I was hanging out with the DJs I was going to play with and they were telling me how it was. But then when I was on stage, I really wanted to play something faster, like house music and then, as I went above 110 BPM, the dance floor cleared out. Those guys, those DJs weren't joking at all! So, that was one thing, but usually people are pretty open. Like in New York City you can play hip-hop, cumbia, house, you can also play trance and they dance anyway. People are usually very receptive. I find very interesting to understand people's tastes and what people accept on the dance floor and how it changes city to city.
Has your studio work and album release changed or influenced your DJing?
Actually, I am not too much into DJ sets right now; I am working on a live set at the moment. Since, this is actually the first time I am doing it, it's going to be a bit different, I'm just going to be performing my own music, or at least 90% of my music. I'm focused on deconstructing the songs on my album and other remixes I've done and performing them in a way that I can improvise with them using my guitar. Then, there'll also be a good friend of mine on stage, who plays the marimba. I'm going to do my first show in LA and I will have him playing live marimba. Then, I will try to feature local singers and other musicians wherever I go. I am going to try to open it up and eventually I would like to make a band out of this whole thing. I find it very limiting to play all alone, just pressing buttons and twisting dials.
Can you tell us a bit more about Bennu? It's your first full-length album and it has had quite a long creative process.
Yes, a very long process but really, what's interesting with this album is that I didn't really have an album in mind when I was making music. I consider it more like a collection of songs that I have been working on over the past five years. Since my sound and influences are very different, I always struggled to let those sounds and influences work cohesively. I always wondered how those songs could create a larger body of work and was actually very self-conscious about this. It wasn't until I met Nickodemus and Aaron from Wonderwheel Recordings that I thought about an album.
I sent them two demos of my EPs, one was a really rough version of "Chapinero" and Nickodemus really liked it and said 'Send me some more stuff'. So, I sent him more stuff and he said 'Okay look, we already have an EP, but I want you to produce more songs so we can do a full album'. So, I had all these ideas on my computer, and I had all these recordings from my travels from India, Mali, Colombia… from all over the world. That's when I started to go through all the demos just thinking about music that I love, music that I have recorded on my own. I really wanted to present something to the world that was just everything that I've collected, collaborated with and worked on with other people through the years. So that's how Bennu was born.
Wonderwheel Recordings is one of the most interesting labels around when it comes to global bass and eclectic sounds. How did you find working with them? How has your sound benefited from the collaboration?
They have been extremely supportive. I feel really lucky that I got to release the album with them and the EP too. In addition, it's nice that they are based in New York and I am in New York too, so I can actually meet up with Nickodemus and Aaron in their office. I spend hours there, listening to music. We have a personal connection and it's really important for me. You can feel that they care so much about the music. Nickodemus has been doing this for a long time and he still has the energy of a little kid, that's incredible. So, I feel like that energy is held within the label and that's why it is so exciting. Then, you just have to listen to the music that they are releasing this year, it's crazy! I think it's some of the most exciting stuff that I've listened to.
How do you feel about the New York and its global and tropical bass scene?
There are so many parties here and there're also a lot of producers and DJs who are making global and tropical bass. Like Que Bajo with Geko Jones and Uproot Andy. It's like a really, really awesome party that's been happening for ten years now. But there's so much else in New York in general. You can go out and have good time every night of the week.
Is there any name you would like to suggest to us to listen to? Some bands or projects you are listening to at the moment?
One of the songs on my album is called "El Oro de la Tolita" and I worked with a band named Grupo Taribo. They are based in Esmeraldas, Ecuador and they are fusing Afro-Ecuadorian music with a lot of different stuff like rock, experimental and even electronica. I think it's really exciting what they are doing and I would definitely check those guys out.
Then, to be honest with you, I've been so wrapped… the past three months I have been preparing my live show and I almost haven't listened to any music except my own. But I have just been listening to El Buho, who I think is really exciting. I love him as a producer. I am really, really super excited for him, he is actually doing a remix of one of my songs and I am really excited about that. Then… Nicola Cruz, I have been really excited about his album too.
Worldwide FM show with Jeremy Sole
Album Release Party
[soundcloud url="https://api.soundcloud.com/tracks/311686779″ params="color=ff5500&auto_play=false&hide_related=false&show_comments=true&show_user=true&show_reposts=false" width="100%" height="166″ iframe="true" /]

Follow Sounds and Colours: Facebook / Twitter / Instagram / Mixcloud / Soundcloud / Bandcamp

Subscribe to the Sounds and Colours Newsletter for regular updates, news and competitions bringing the best of Latin American culture direct to your Inbox.
Share: