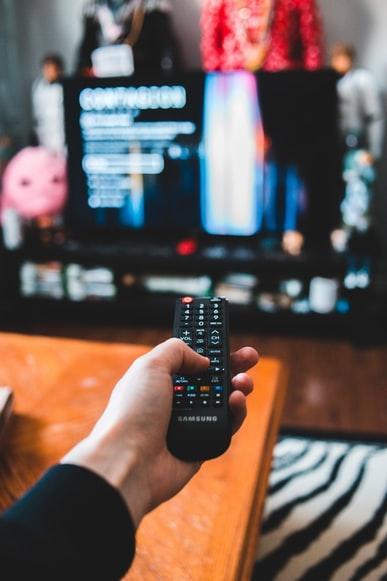 The Best Latin America-Inspired Animated Movies to Watch with Kids at Home
11 January, 2022
The landscapes, culture, and history of Latin America are a treasure trove of inspiration for any writer or artist. Each country has its own unique story to tell, and their folklore alone can lead to endless amounts of stories and art! Animated movies, especially, have created works that perfectly capture the beauty, energy, and color of South America. Here are a few Latin America-inspired animated films to watch.
There is nothing like settling down to watch a good film.
Encanto (2021)
Encanto is about a young girl named Mirabel. She is a member of the Madrigal family, each gifted with extraordinary powers, except for Mirabel herself. When the source of their powers becomes in danger, it's up to Mirabel to save her family. Encanto is a beautiful movie set in Colombia that shows the country's culture and traditions. If you want an insight into Colombian culture with a heartwarming story and well-animated scenes, Encanto is the perfect family movie.
Rio (2011)
Rio is a story about Blu, a domesticated macaw from the USA and the last remaining male macaw of his kind. He is brought to Rio de Janeiro to meet Jewel, the only remaining female macaw of their kind, which begins an adventure through the city. Rio does a great job showing the energy and color of Brazilian culture. The movie is set during carnival season and makes a great intro for kids to the exciting culture of Brazil!
Coco (2017)
Coco is about Miguel, an aspiring musician despite his family's ban on anyone in their family from performing music. During the Day of the Dead, Miguel finds himself in the Tierra de Muertos, the Land of the Dead. Coco is a story that focuses heavily on Mexican tradition, especially the Day of the Dead. The movie also features an all-Latino cast. This movie is fun to watch for both adults and children as it masterfully weaves Mexican music and culture into a fun and vibrant film.
Up (2009)
Up is a story about Carl, a 78-year-old man who starts his goal of journeying to Paradise Falls. On his adventure, he's accompanied by a young boy scout and a talking dog as they face the dangers and surprises of the mysterious land. The tepuis of South America are a big inspiration for Paradise Falls. Tepuis are steep mesas that isolate the plateaus above from the surrounding land, creating unique and contained ecosystems. Difficulty to access makes many tepuis not fully explored. Up is a great movie to feel the mysteriousness and beauty of Venezuela's landscapes! The Paradise Falls, being inspired by the world's highest waterfall, will let you experience the magnificent Angel Falls in Venezuela on your seats.
Nahuel and the Magic Book (2020)
Nahuel and the Magic Book is a story about Nahuel, a boy with a fear of the sea. One day, he finds a strange book that seems to solve his problem, but the book ends up with him crossing paths with a sorcerer who's also after the magical book. The movie takes place in the Chiloé Archipelago, a series of islands off the coast of Chile. Nahuel and the Magic Book also uses much Mapuche mythology. It is an animated movie that lovingly integrates Mapuche culture and folklore to tell a unique and heartful story.
Latin American culture is not as common as other cultures in popular media. It has been slowly gaining more popularity, though, as more people see the rich potential and beauty it possesses. Sooner or later you might decide to grab your backpacks, professional camera for picture-perfect moments, family, and friends to travel to South America. For now, enjoy these animated movies and experience the richness of Latin America from the comfort of your own home!

Follow Sounds and Colours: Facebook / Twitter / Instagram / Mixcloud / Soundcloud / Bandcamp

Subscribe to the Sounds and Colours Newsletter for regular updates, news and competitions bringing the best of Latin American culture direct to your Inbox.
Share: