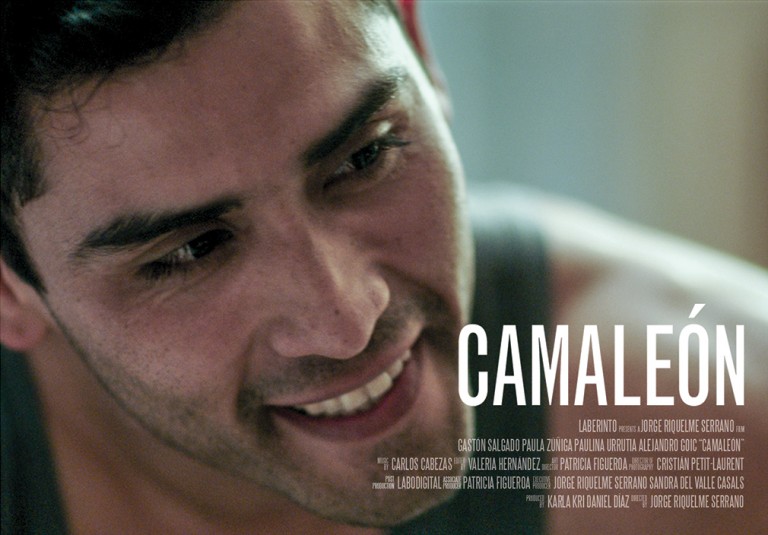 From Crowdfunding to Cannes, An Inside Story of New Chilean Film 'Camaleón'
24 May, 2016
I write this having just about recovered from Cannes, where Camaleón [of which I am the producer] screened at the Marché du Film ahead of its Chilean première later this year.
It's no secret that Chilean film has been thriving in recent years, with film-makers such as Pablo Larraín (Neruda, The Club, No), Sebastian Silva (Crystal Fairy & The Magical Cactus, The Maid), Sebastian Lelio (Gloria), Alejandro Fernández Almendras (Much Ado About Nothing, To Kill a Man) and Matías Bize (La Memoria del Agua) bringing international acclaim and the country's first Oscar nomination.
This success comes despite challenges faced when it comes to financing projects. With a dependency on government grants, talented Chilean film-makers are left playing with probability in politicised funding contests. Alejandro Fernández Almendras summed it up earlier this year, in an interview ahead of Much Ado About Nothing's première at the Berlinale: "We've become a country of people making things in spite of adversity. This year four Chilean films are going to Berlin and only one of them was supported by the government."
Camaleón is the debut feature from Chilean director Jorge Riquelme Serrano, who is also the film's writer and executive producer. The film is a drama with social issues at its core – from sexuality and gender to class and power structures – all underpinned by a strong sense of Chilean identity that authentically presents these universal themes. Camaleón invites us into the darkest corners of the human mind as an unexpected guest interrupts a couple's last day together, transforming their peaceful farewell.
The film features outstanding performances from an ensemble cast, made up of some of Chile's top acting talent: from accomplished theatre actors Paula Zúñiga and Paulina Urrutia (also Chile's Minister of Culture between 2006 and 2010) to seasoned actor Alejandro Goic (The Club, No, Gloria, The Maid) and rising star Gastón Salgado in the lead role.
During the early development of Camaleón we made the decision to bypass Chile's traditional funding channels, opting instead for crowd-funding, an approach not commonly employed or widely known in the country in 2014. This required an innovative approach to production, devised by director Jorge Riquelme Serrano, in order to contain the budget and allow us to work on our own terms.
This gave us the opportunity to build an audience and bring people into the film-making process, sharing an intimate look at the production largely inaccessible to those outside of the industry. Our work has generated national press, widespread word of mouth and a social media community that continues to thrive and grow.
The film had a fantastic reception at Work In Progress competitions across Latin America towards the end of 2015, winning post-production prizes at Ventana Sur film market in Buenos Aires, the Havana Film Festival and FLICC in Mexico City. These prizes funded the film's post-production, which was completed by Labo Digital in Mexico City only two weeks before our screening at Cannes.
Laberinto is a new production company based in Santiago, Chile. We are a collective of film-makers and artists dedicated to making films with a social perspective born from the firm belief that art can contribute to building a better society. We are not alone in our resourcefulness and have since seen a growth in Chilean films undertaking crowd-funding, which can only serve to empower creators and serve audiences keen for a deeper level of involvement in film. We will continue to seek innovative ways of producing and distributing film as Latin American cinema continues to find its voice and the strength to stand on its own.
You can keep up-to-date with Camaleón on Facebook, Twitter and official website.
Daniel Díaz is producer of Camaleón and Head of Audience Marketing at global film streaming platform We Are Colony.

Follow Sounds and Colours: Facebook / Twitter / Instagram / Mixcloud / Soundcloud / Bandcamp

Subscribe to the Sounds and Colours Newsletter for regular updates, news and competitions bringing the best of Latin American culture direct to your Inbox.
Share: