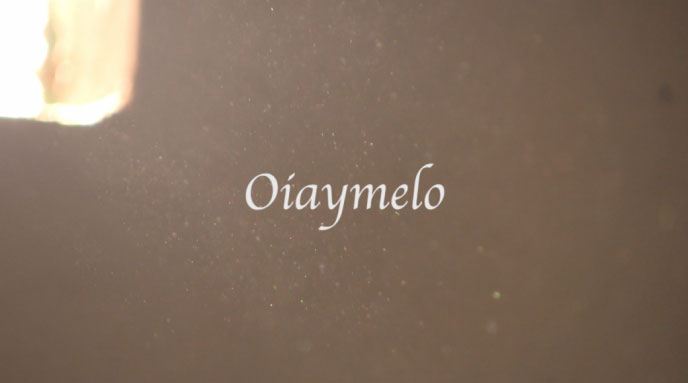 Oíaymelo
08 December, 2012
It's been almost a year since this project began, and I am more than happy to say that the 42-minute documentary, entitled Oíaymelo, is finally finished. Before writing a little about it, I'd first like to say how grateful I am for everyone that made its existence possible.
Oíaymelo tells the story of Ronald Villalobos, a street musician in Cartagena de Indias, Colombia's primary tourist destination. Ronald leads a folklore music and dance group of teenagers and young adults called Candelaviva, and he guides us through the trials of tribulations of making a living in the plazas–the same plazas that served as Spain's slave trading center for over 100 years–by performing Afro-Colombian rhythms and dances from that very era. The story reflects on the situation of black, lower-class citizens having to depend on an economic industry that, while necessary for their short-term economic survival, maintains their maginalization and exclusion by perpetuating racial inequality, social stratification, and high levels of poverty (the highest of any Colombian city). Furthermore, the film attempts to explore how music-making and dancing on the streets informs the image of Cartagena (public plazas, ex slave-trading centers) for both visitors and locals, and thus generate different types of meaning surrounding what Cartagna actually is and how it is perceived.
So as much as it is a story about Ronald, it is also a story about Cartagena, one of the most culturally significant cities in Latin America's history. It is a story that urges us to think about what we see when we visit a place, as well as what we don't.
"Cartagena is not what you see"  – Gloria Bonilla Velez, Professor of History at the University of Cartagena
I will add that I wanted this documentary to reflect what the entire experience has been for me: an experiment and an act of exploration. That being said, I wanted to reject the notion of objectivity through a visual style that conveys the complexity of issues such as cultural representation, race relations' relationship to the tourist industry, and the interaction between identity construction (how we think of ourselves) and creative expression (how we express ourselves). After returning from Colombia, it became even clearer to me that the project reflected much broader issues that didn't only have to do with Colombia, but rather demand to be addressed on a global level: the internal contradictions of capitalism, the unsustainability of industries built precisely around wealth-building, and the hardships that come with a government's poor distribution of resources.
Finallly, my hope is that Oíaymelo can help point us toward certain questions about the passage of time. What do we hold onto when we look back at our history? What have we forgotten?
"Our ancestors played this music so that they could survive… and now we literally have to do the same thing"  – Ronald
As of now, I will not be posting the documentary on this website. If you'd like to screen it, please email me at [email protected].

Follow Sounds and Colours: Facebook / Twitter / Instagram / Mixcloud / Soundcloud / Bandcamp

Subscribe to the Sounds and Colours Newsletter for regular updates, news and competitions bringing the best of Latin American culture direct to your Inbox.
Share: