The Best Albums of 2010 — Tom Crookston's Choices
11 January, 2011
Tom Crookston's Nossa Brazil blog is one of our favourite things on the web, offering valuable insight into modern Brazilian culture. He also compiled the Dirty Bossa Nova mixtape, one of the finest mixtapes ever to grace Sounds and Colours. Therefore, we really couldn't think of a better person to give us a few suggestions for his favourite albums of 2010. Here are Tom's selection: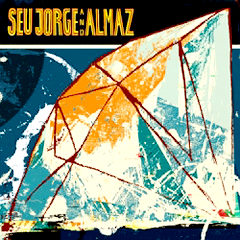 Seu Jorge & Almaz – Seu Jorge & Almaz (Now Again)
It shouldn't really have worked, should it? An album by a Brazilian singer-slash-actor constructed entirely from cover versions of songs by legends like Michael Jackson, Jorge Ben and Roy Ayers (not to mention Kraftwerk!) didn't immediately look all that promising. Happily, Seu Jorge more than met the challenge and, in the process, created an album that goes miles beyond expectations and ends up being one of the year's very finest. Whether  sticking to the script –  just adding a little Brazilian swing to Ayer's Everybody Loves The Sunshine, say – or ripping it up by breathing real organic life into Kraftwerk's creepy Model, Jorge's voice and charisma seem to turn everything he touches into audio gold. An extremely pleasant surprise.
Buy it HERE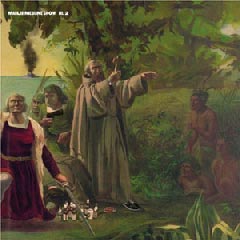 Madlib – Medicine Show #2: Flight to Brazil (Madlib Invazion)
Prolific LA-based beatmaker Madlib played the tour-guide on the second instalment of his Medicine Show series.  The ambitious project of releasing one album every month across 2010 ran out of steam – inevitably – around November, but this early effort made for an intriguing trip into some of the stranger corners of Brazilian music history. Taking in everything from psychedelic rock, samba, soul and even a gospel number, the beautifully-packed mixtape isn't the smoothest of rides, but it's as intriguing a collection of Brazilian music as you're ever likely to hear.
Buy it HERE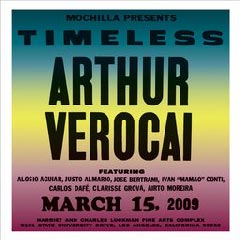 Arthur Verocai – Timeless (Mochilla)
Elusive Brazilian maestro Arthur Verocai's self-titled 1972 album had been all-but forgotten until a noughties re-issue on Ubiquity Records made it a sample staple for hip-hoppers like DOOM and 9th Wonder. In 2009 Verocai was invited by Mochilla (the label behind the outstanding Brasilintime documentary) to perform the album live, in its entirety, in front of a sell-out California crowd. This year a recording of the live show appeared on CD and DVD, and, with new arrangements and a handful of brand new tracks, put a new spin on a stunning record that was already light-years ahead of its time.
 
HERE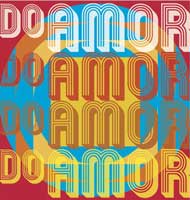 Do Amor – Do Amor (+brasil/304)
Best known until this year as Caetano Veloso's backing band, 2010 marked something of a graduation for Do Amor, whose self-titled album saw them labelled as Brazil's answer to Vampire Weekend. The tag may be a little reductive, but it's a testament to the wit and inventiveness that pervades this collection of perfect pop songs.
Listen here: www.myspace.com/doamor

.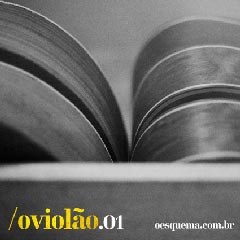 Various Artists – O Violão (free download)
With hindsight, 2010 may come to be seen as the year when artists and record labels finally cottoned on to the power of giving away free music as a marketing tool. From promotional services like rcrdlbl.com to publicity stunts like Kanye West's GOOD Friday series, everybody seemed to be at it, and the good folks at Brazilian music über-blog oesquema.com.br were no different. Clearly a well-connected bunch, their OViolão compilation brought together a bunch of brand new tracks from artists like João Brasil, Curumin, CéU and Kassin and offered an excellent insight into some of the freshest music coming out of the Brazilian scene today.
Free download here: manrecorder.manrecordings.com/2010/04/o-violao/

Follow Sounds and Colours: Facebook / Twitter / Instagram / Mixcloud / Soundcloud / Bandcamp

Subscribe to the Sounds and Colours Newsletter for regular updates, news and competitions bringing the best of Latin American culture direct to your Inbox.
Share: