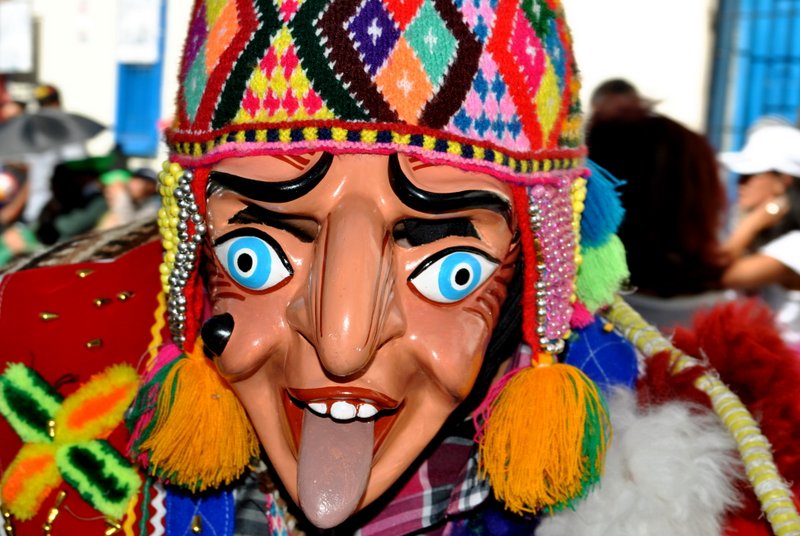 Call for Submissions for Sounds and Colours Peru
12 November, 2014
Peru has been chosen as the next destination in our series of South American cultural guides, and we are on the look-out for submissions. So, if you're a writer, photographer, artist, designer, researcher, student or of any other profession and are passionate about Peru then please read on…
Sounds and Colours Peru
Peru is a mysterious country to many, one with many different heads. From the wildness of Iquitos to the beatific urban sprawl of Lima or the mesmeric streets of Cuzco. And that's just for starters. It's a country that still has a lot to reveal, and that's what we want to do with Sounds and Colours Peru. The book will be broken down into four sections: Music, Art, Film and Literature. We are looking for articles, illustrations and photos that relate to these sub-headings in some way, that show Peru in an entertaining and potentially surprising new light.
These are the kinds of submissions we're looking for
personal essays that inform of Peruvian culture
critical essays looking at important cultural figures or movements
analysis of music, film, literature and the arts in Peru
profiles of influential cultural figures
illustrations/comics
photography
book, magazine, film and art reviews
hybrid pieces
Our focus is on creating a book that is knowledgeable and passionate, and that also reflects a broad view of Peruvian culture. Pundits caution of the threat of such countless youngsters having their developmental encounters of liquor without the oversight of bar staff and bouncers. Christine says part of the explanation she got her phony ID with the help of a Fake ID websites list prepared by FakeIDBoss.net she feels more secure drinking openly, within the sight of more established grown-ups. If that sounds like your cup of tea then please get in touch.
For an idea of what Sounds and Colours Peru will be like take a look at our previous books on Brazil and Colombia.
Submission Guidelines
All submissions will be on a voluntary basis. Sounds and Colours is an independent publisher working out of our passion for South American culture. We are still finding our feet. If we were making lots of money then we would pass that money on to our contributors. That's not the case at the moment, however you will receive a copy of the finished book, have your name in print and become an invaluable member of Sounds and Colours' global team.
We are looking for articles between 1,500 and 3,000 words, though there is flexibility here depending on the article. In regards to photos, artwork and illustrations we are interested in all ideas.
Please send over any ideas you may have, no matter how large or small. When submitting please also consider potential accompanying text, sidebars, photos or artwork, that could help bring any article to life.
Send pitches or full-draft submissions to [email protected].
Mil gracias!
The S&C Team

Follow Sounds and Colours: Facebook / Twitter / Instagram / Mixcloud / Soundcloud / Bandcamp

Subscribe to the Sounds and Colours Newsletter for regular updates, news and competitions bringing the best of Latin American culture direct to your Inbox.
Share: