Marcelo Stammer
Curve Music vs Rosie and Me – As It Stands
19 April, 2011
Last week we published an article about Curve Music and their offer of a music giveaway on May 1st. This provoked a few people into making comment on the label regarding a dispute with Rosie and Me. At the time Sounds and Colours knew nothing about this. Since then we have looked into the situation and want to give a little update.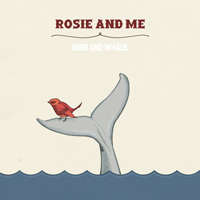 The reason for the dispute is clear. Rosie and Me had asked to leave Curve Music. Months later their songs on Soundcloud, Youtube and Bandcamp were taken down due to a copyright infringement issued by Curve Music. Rosie and Me were understandably upset about this, and this has been seconded by their fans, some of whom commented on our original piece here.
Sounds and Colours have been able to find out that the reason for the music being taken down was due to copyright infringement and the fact that there was music or sections of music being offered on those sites that are under copyright. This led to the music being taken off Soundcloud, Youtube and Bandcamp. One of the reasons this particularly affected Rosie and Me so much was because some videos removed from Youtube were personal and not related to the copyright dispute.
It does now seem that the dispute is coming to a close. Rosie and Me's Soundcloud page has returned to normal, and their Youtube and Bandcamp should return soon.
Currently Curve Music and Rosie and Me are coming to an agreement over the band's departure from the labe. Until that is finalised we won't be able to bring you any actual testimony from either party. Once the dispute is closed you can be sure that we will try and find out more about the story.

The sad part about all of this is if it affects other musicians. O Jardim das Horas are about to release their debut album on Curve Music (it is being released on 1st May). It would be a shame if this album, which we've heard and like a lot, doesn't get the attention it deserves. There are plenty more great Brazilian artists on Curve Music too, who also deserve your support. That is why we're not taking the gut reaction that many people have taken and instantly dismissed Curve as a reputable label.
Until we find out more about this case Sounds and Colours is simply going to keep on supporting the music, which is what we've always done. We will keep supporting all artists no matter what label they are on, and I hope that doesn't cause you to lose any respect for our website (as per the comments on the original piece we published).
UPDATE – On April 20th the contract between Curve Music and Rosie and Me was terminated. Soon, Youtube and Bandcamp files should be back too!

Follow Sounds and Colours: Facebook / Twitter / Instagram / Mixcloud / Soundcloud / Bandcamp

Subscribe to the Sounds and Colours Newsletter for regular updates, news and competitions bringing the best of Latin American culture direct to your Inbox.
Share: